Brilliant Beginning Details: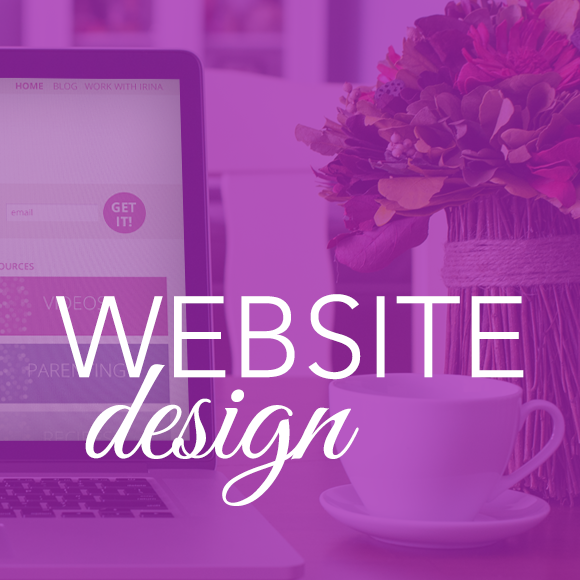 Website Design
We'll design these five pages of your site: Home, About, Blog, Contact, and Services with the source materials you provide (copy, logo, colors, photos). Your site will be professionally designed to support your business goals and meet modern, mobile-responsive website requirements, so you can confidently launch your business online.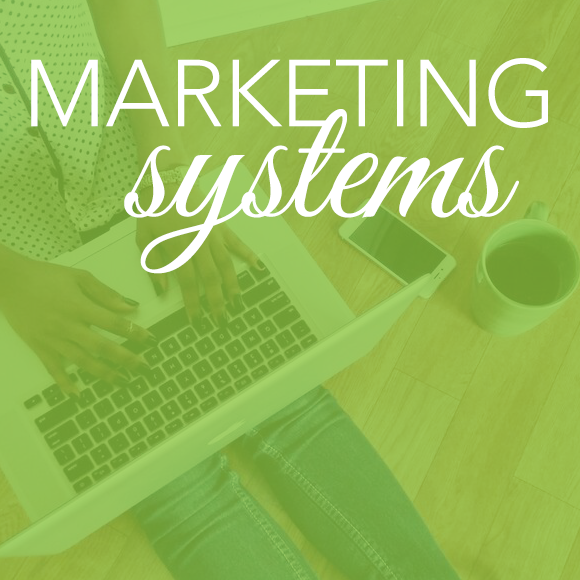 Marketing Systems
A Brilliant Beginning Website sets you up to market your business from day one with opt-in forms and social media accounts. We'll set up the following marketing pieces: 1: Your opt-in form: designed, connected to your newsletter service, tested and included on your home page. 2: Social media accounts: linked and icons for all included in your website footer.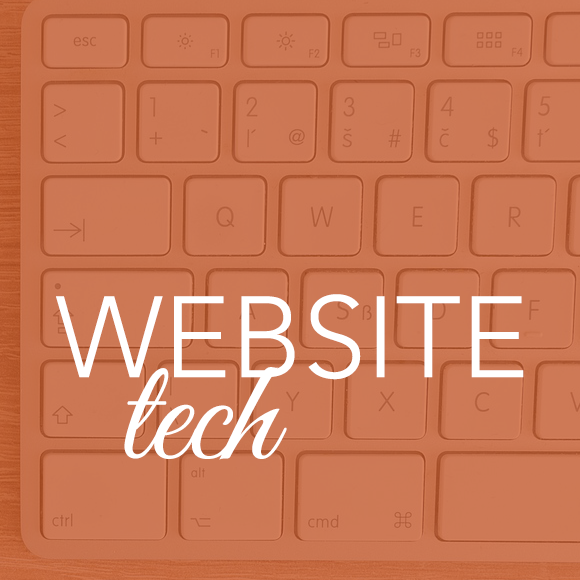 Website Tech Systems & Support
We take care of the key tech pieces, so you don't have to. Key tech pieces: 1: WordPress and our favorite drag-and-drop theme, Divi, installed and configured on your web host. 2: Google Analytics connected to your site, 3: a Spam blocker installed. After launch, you'll have one week of email support, as you learn the ins and outs of your new site, you can ask us anything. Want a SquareSpace site instead, we can do that, too!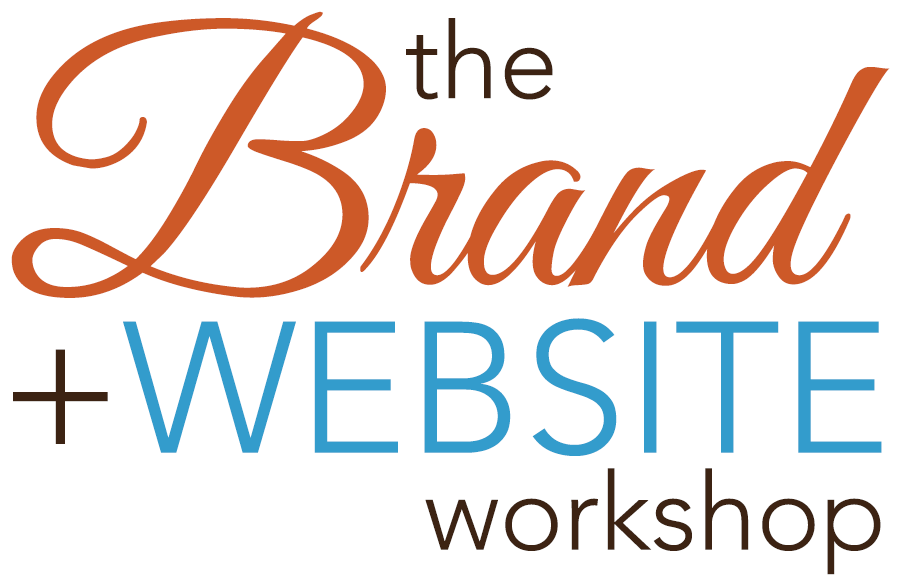 The Brand + Website Workshop
You'll also have access to The Brand + Website Workshop, our signature DIY program for branding and website design. This includes WordPress and Divi tech tutorials you can refer to anytime you need to update your site, add/edit additional pages, blog posts, content, and plugins. As well as complete brand foundation, style, and identity training and more. 
Ready to take charge of your own success, connect with potential customers all over the world, and showcase your brilliance? Let's talk about your Brilliant Beginning Website!
3 payments of $500
Let's start building your website today!
HERE'S THE BRILLIANT BEGINNING PROCESS ...
1. Free Consult
We'll meet for 30 minutes to talk about your business plans, website needs, brand style and answer any questions you have about the Brilliant Beginning Website process.
---
2. Project Scope Agreement, and Deposit
After our initial consult, we'll send over a project scope agreement, which details out all the aspects of your Brilliant Beginning Website as well as a link to pay your deposit. Once the project scope is signed and your deposit paid, you'll receive our branding, business and content workbooks to complete.
---
3. Branding and Business Goals Workbooks
You'll complete our branding and business goals workbooks and exercises (this information will help us design your website to showcase your personality and fully support your business goals).
---
4. Consulting Session
Once you've completed your branding and business goals worksheets, we'll meet via video conferencing to talk about your home page layout and choose the wirefame layout that will best support your goals. We'll also discuss the branding materials you've provided and talk about what kind of content you'll need to provide.
---
5. Content Workbooks
You'll complete our content workbook, which will guide you through writing your home, about, service and contact page content. Once you've provided your content, it's time for design to begin.
---
6. Design & Review
Once we have your completed workbooks and all materials in hand, design begins. We'll install WordPress, Divi and plugins. We'll design your home page using the base template options you've chosen, you'll review the design, and we'll incorporate one round of revisions. We'll design your about, contact, services and blog pages, you'll review the designs, and we'll incorporate one round of revisions.
---
7. Celebrate! It's time to go live!
It's time to launch your website and we'll celebrate with you all across the web!! You'll have access to The Brand + Website Workshop, our signature DIY program for branding and website design, so you can learn how to update your site, add and edit additional pages, blog posts, content, plugins, and more.
---
Project Timeline
Pay a deposit of $500 to secure your spot. Once you've completed your workbooks, provided all your materials, your second payment of $500 is due and we'll finalize the schedule for your project and get started. Your final payment of $500 will be due prior to site launch. 
Choose from our layout options.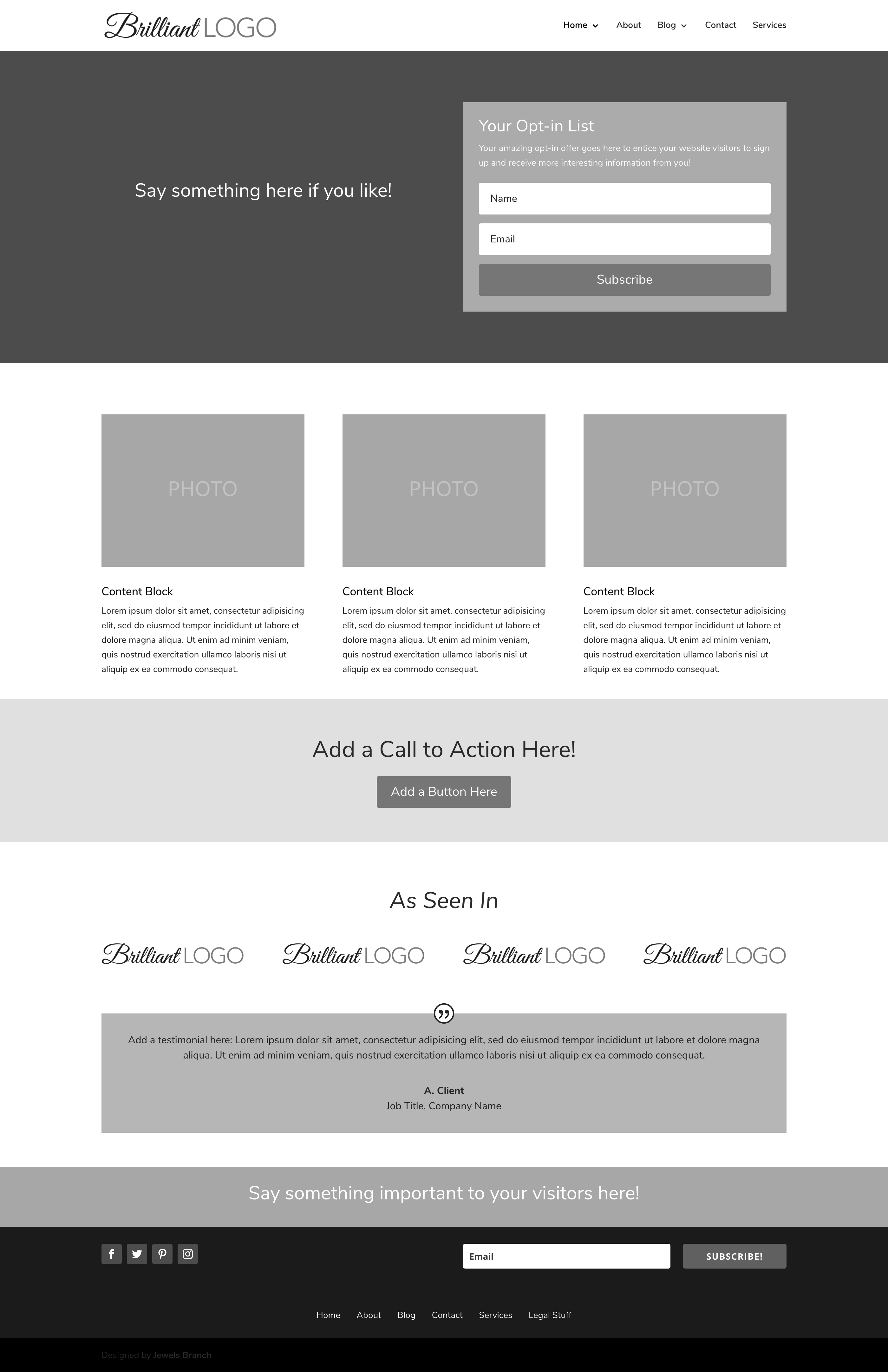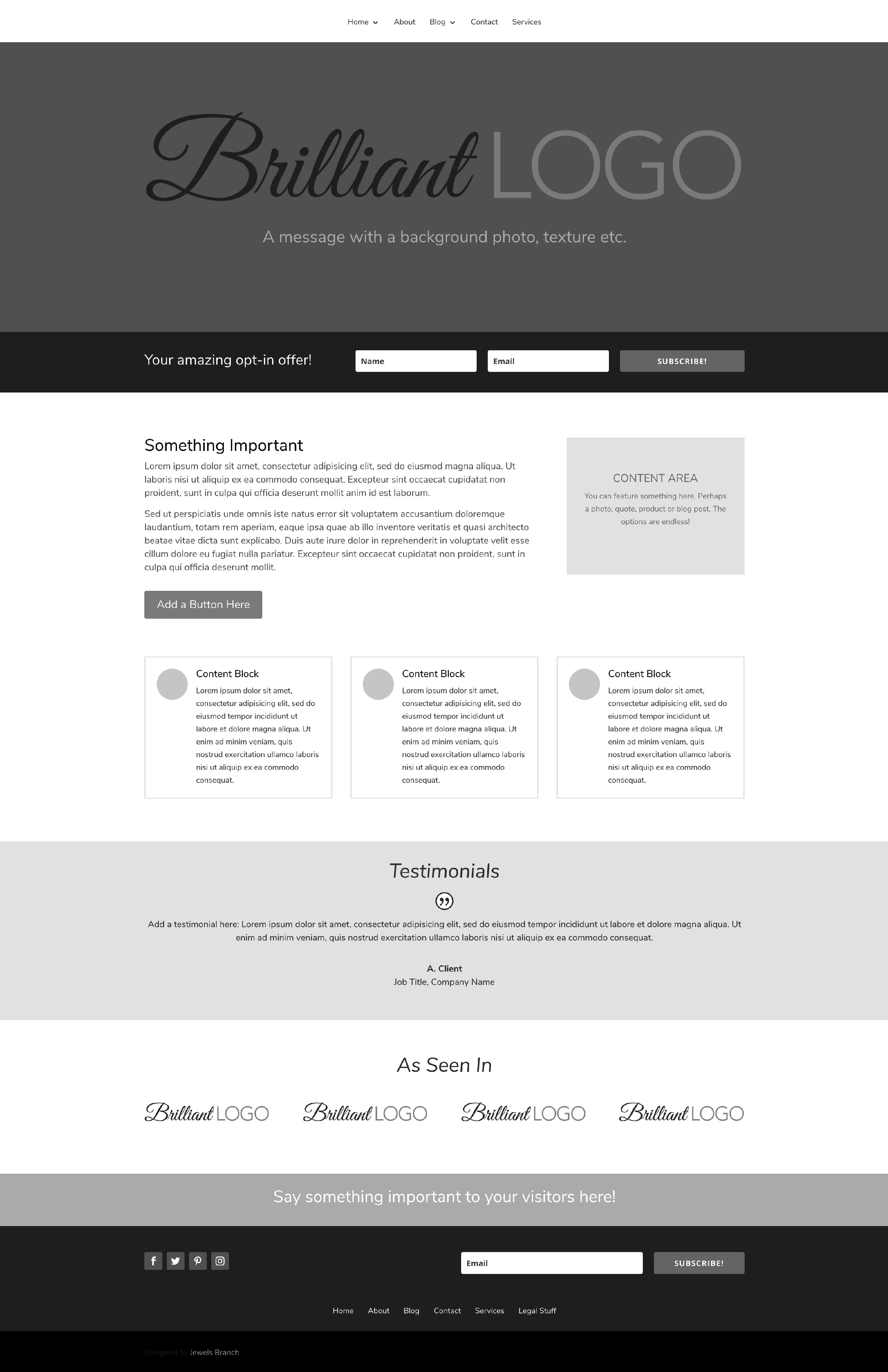 Want additional options and features?
We're happy to create a custom packages to meet your specific needs, or you can add any of the following pre-defined packages to your Brilliant Beginning Website.
QUICK START LOGO: $500
This package is for businesses that want a stylish typographic (word mark) logo. Includes: email consultation, custom word mark design (1 concept, 1 revision), final artwork in formats for print/web uses, and brand style guide detailing your colors and fonts.
CUSTOM LOGO: $1800
This package is for businesses who want to go through a more in-depth branding process. Includes: in-depth brand consultation, custom logo design (3 logo concepts, 2 revisions to your chosen concept), color palette, font recommendations, photo/graphic style recommendations, brand style guide, and final artwork in formats for print/web uses.
COPYWRITING: $1500
Finding yourself tongue-tied and unable to write the content for your website? We can help, we'll interview you to get just the right information about your business and then we'll write your home page, about page, and services page. Includes interview, one round of revisions to copy.
E-COMMERCE SET-UP: $1200
Planning to sell products? This package is for you. We'll consult with you to decide what e-commerce solution is the best for your needs. Then set up the system, connect it to your merchant account, and set-up, up to 10 products.
MAILING LIST SETUP: $500
This package includes: design of email header graphic (that matches your website design) and placement into a basic email template, and set up of your opt-in list with a follow-up email to deliver your opt-in freebie. This service is available for new MailChimp, Aweber, Convertkit, or InfusionSoft accounts. If you haven't picked out an email marketing provider, we'll consult with you to help you choose the best option for your business.
ONGOING TECH & DESIGN SUPPORT
As your business grows and you need additional support, we're here to help with ongoing retainer packages or pre-paid blocks of time, customizable to your specific needs. We can help with your marketing strategy and implementation, design, copywriting, and all aspects of tech support for your site and all the pieces of running an online business. 
CONSULTING: $400
Additional focused consulting to help you prepare for the launch of your business and website. Includes: 4 weeks of support. One 30-minute call each week, along with notes and next step recommendations for you. Daily email access for questions and support during those 4 weeks.
OPT-IN DESIGN: $600
Launch your site with an opt-in pdf that matches your brand, showcases your content, and helps you stand out. Your content (and audience) deserves a brilliant opt-in. This package includes writing and design of a one-page pdf worksheet, tip sheet, or manifesto (one initial design with one round of edits).
The brand feels like "me."  I loved what I had, but built it based on what I thought others would want to see. I finally built something based on what I wanted to see and, because of that, I feel like I am giving my client's the authentic version of myself.
- K. B., family coach
During my long career I have worked with many artists and I know you are amongst the best. It is very unique for someone to have the full package of art talent (with great color sense), copy writing skills, technical expertise, and the ability to communicate and "get" client's ideas. I found some other artists – but they are not in your league. - P. Daniels, business consultant
Thanks Christie Halmick. I seem to move mountains when I play with you. Grateful. - H. S., business coach
I think it looks great! I am so excited!!! Thank you for all of your help. You've been so great to work with!! 
- C. Kennings, land use consulting firm
I feel like you gave me permission to let my brand represent ME. Up until now I was just tyring to give my business a clear brand that represented the work I do through my company. I feel great that I am intentionally weaving my values into it now.
- N. L., graphic designer
I'm so very happy with the feel of my brand style guide. Thank you Christie for all the hard work & hours YOU have put in to help us blossom!
- B. W., jewelry designer
Thank you for your talents, vision of visual interpretation of my soul's essence. What a gift this process has been — one of birthing, bringing forth my own truth — my own light — for me to stand in and prosper. - B. Coon, therapist
Christie listened to what I wanted, and she totally got it! She was able to design some really beautiful elements that have made my site come together and pop in a way that I love! She was easy to work with, a great listener, and also totally open to my feedback. I really enjoyed working with her, and highly recommend her! Christie rocks. - E. Grace, coach
Who is Jewels Branch?
Creating an online business and need an experienced guide (or two) to help you figure out the best steps to take? That's where Jewels Branch comes in.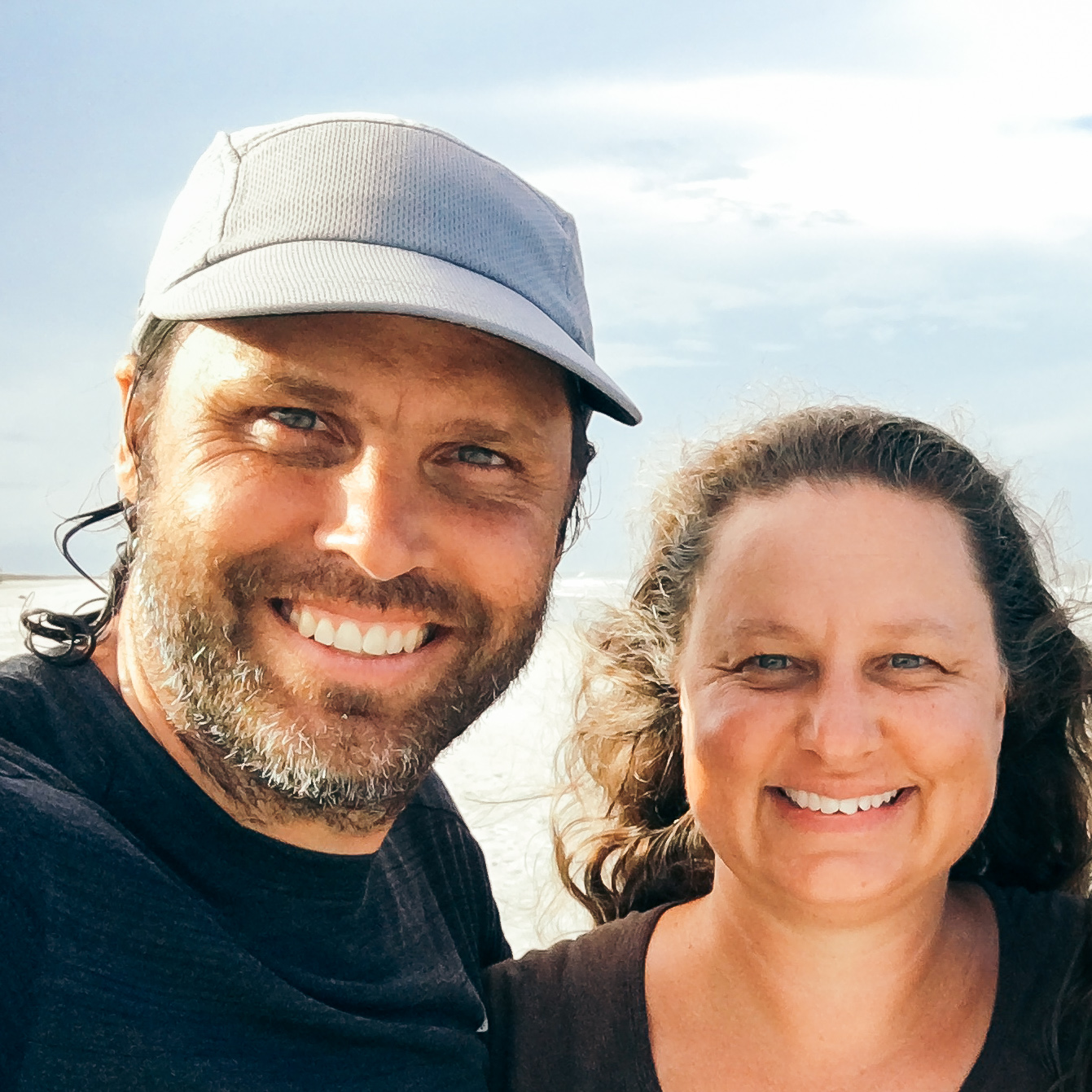 Jewels Branch is Christie and Jamie Halmick, a wife and husband team. We've made a career and life out of our online businesses and that's what we'd like to help you do, too! Over the past 20 years we've helped businesses big and small communicate their offers to the world. We've been behind the scenes providing branding, design, marketing, app development, and tech support for — social networks for best selling authors ... websites for up-and-coming health coaches ... sold out events for marketing consultants … online stores for fashion lines ... local services businesses, and more. We've been teaching online branding, marketing, and graphic design to entrepreneurs like you since 2012. We bring all our experiences and skills to your project.