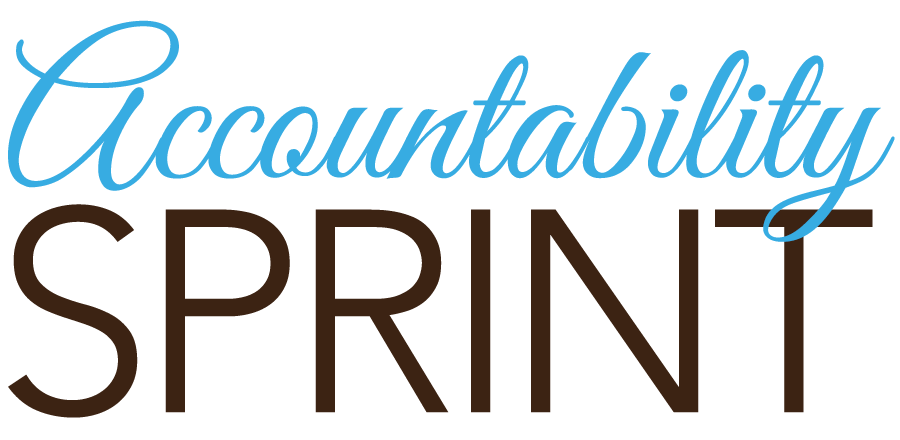 Accountability Sprints with Christie
You pick the goal you want to work toward. We'll make a plan to get you to that goal and then work toward that goal together during the sprint.
I'll be there to keep you moving toward your goal, answer questions you have, and direct you to resources that will help you reach your goal.
We meet for one 30 minute video conference call each week.
You can also email me daily for accountability and support during our sprint.
Choose between 2 or 4 weeks of accountability.
Get started working toward your goals today!
Accountability Sprint
2 Weeks
$90
Accountability Sprint
4 Weeks
$150
What can we work on during your sprint? My specialities are branding, website design, marketing and online business tech.*
Clients have used accountability sprints to:
restructure their home page to better reflect their current offerings
create step-by-step plans to marketing their business online
define their brand style and find the best sources for stock photography to use on their social media
brainstorm opt-in topics and create an opt-in pdf in Canva
plan and set up their customer communications flow
figure out what pages and functionality they need on their website
learn how to use tech tools like WordPress, Divi, Wix and more
I hired Christie for some one on one personal coaching for my freelance business. It was one of the best things that helped me to overcome the overwhelm and the mental blocks that were affecting my progress. She helped me to develop a realistic plan of small steps, in the right order, of what needed to done to be able to actually implement the ideas I had to get a new customer. Her suggestions were spot on and she kept me accountable to myself and my goals. She was very helpful in sharing advise, providing support, and I know that I will be hiring her again. I felt very comfortable in working with Christie and she kept it real. She knows her stuff and I would refer her in a heartbeat for anyone who needs to have a website, design work or coaching. Her monthly planners are in constant use for making the best decisions about what is most important to focus on. - Serena C.
I just had an amazing call with Christie Halmick about my website opt-in. I went into the call feeling a little lost around the idea of my opt-in and within a few minutes (No exaggeration) I felt clear and confident that I can do this. Her ideas were on point and guidance was brilliant, so excited about what I am creating. - Zara T.
*If you want to work on something outside those topics, or if you're not sure what you want to work fits into the sprint framework, please reach out and we can discuss.  
Accountability Sprint
2 Weeks
$90
Accountability Sprint
4 Weeks
$150