UPGRADE YOUR BRAND & WEBSITE
Practical, step-by-step brand and WordPress training for fiercely independent business women who are ready to be seen online.
Come work through the branding and website building process step-by-step so you can create a website you're proud to call your own.
Step 1:
Brand Foundation 
Clarify your values, customers, offers, market position.
Step 2:
Brand Style Definer
Uncover your unique brand mood and style.
Step 3:
Brand Identity Design
Design your logo and create your brand style guide.
Step 5:
Website Content
Write copy for the most important pages of your website.
Step 4:
Website Tech
Get hosting and get online with WordPress.
Step 6:
Website Branding
Design your site with the Divi theme and your brand style guide.
What are we covering in the step-by-step training?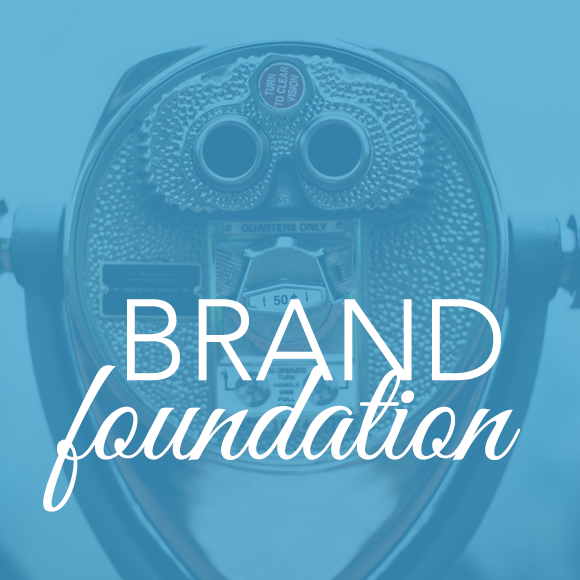 Step 1: Brand Foundation
Has this ever happened to you? Someone asks, "What do you do?" and you stare at them blankly before launching into a long explanation that slowly trails off into thin air…?
In Step 1: Brand Foundation, we take that lengthy, jumbled explanation of what you do and clarify it — so you have a better, less embarrassing way to explain the who, what, where, when, why, and how of your business in both your online and real life conversations. This is the part of the branding (and business building) process that MOST people skip ... You aren't most people!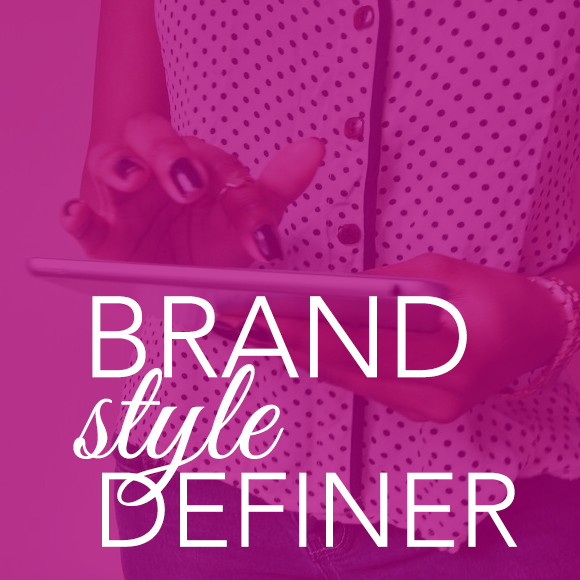 Step 2: Brand Style Definer
Do you know someone with an annoyingly awesome online brand? When you see their marketing — even if it's just a brief glimpse as you're scrolling through Facebook — you instantly know it's them ... and you're wishing even the teeniest bit of their style sense would rub off on you.
Your brand can be annoyingly awesome, too. We're talking signature style and recognizability. In Step 2: Brand Style Definer, we explore what makes you unique and create mood boards to capture the visual feel of your client experience. These steps will help you create a signature brand style that fully reflects your personality, gets you noticed and recognized, and invites your potential customers and clients in to take a journey with you.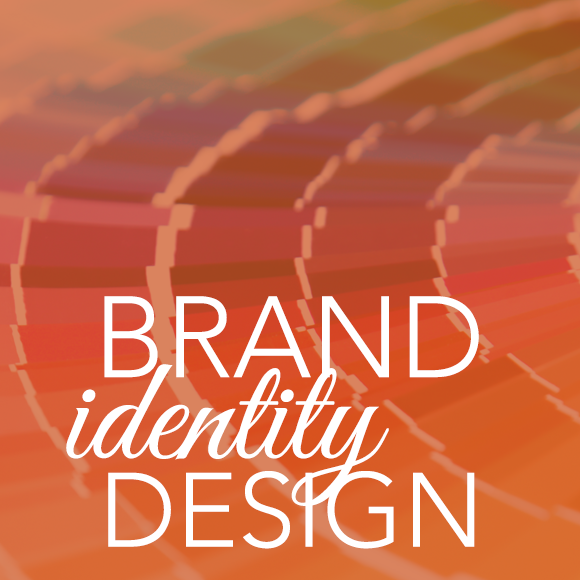 Step 3: Brand Identity Design
Have you ever gone down a Pinterest rabbit hole looking for color palettes and fonts only to emerged hours later, hungry (because you've skipped lunch again) and overwhelmed? You're so not alone! This happens more that most of us would like to admit.
In Step 3: Brand Identity Design, we help you escape the overwhelm by narrow down the options so you can find and choose the colors, fonts, and images that are just right for your brand style, without spending days on Pinterest. Plus, you'll learn how to design your own logo (using Canva, Illustrator, or Photoshop). Now your visual brand is really starting to take shape!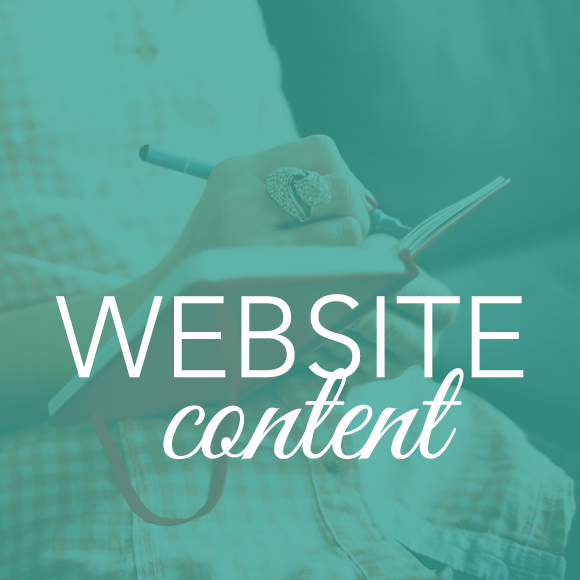 Step 4: Website Content
What types of content does your website need? Hint: It's not about what everyone else is doing, it's about what type of content supports your specific business goals. Is your goal to make money? Teach something? Get hired as a speaker? Add people to your list?
Your goals set the course for the types of content you need to create. In Step 4: Website Content, we help you create a roadmap for the content your website needs and write that content. Navigation, check! Calls to action, check! About, contact, offers, home page, check!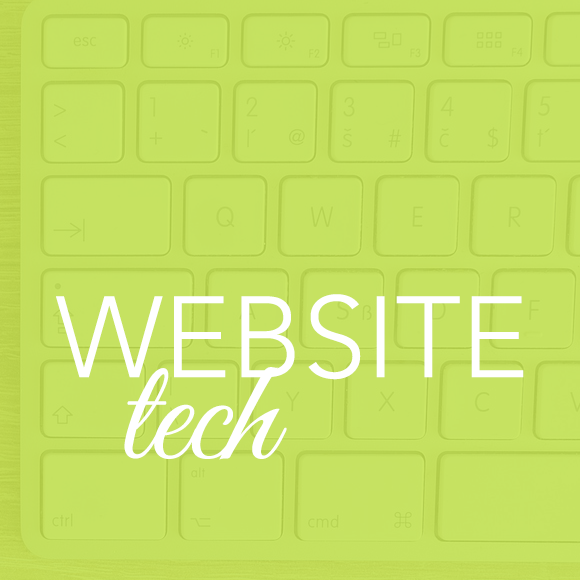 Step 5: Website Tech
Who runs the world? Girls! Of course. But even when you're great at running the world, some of the tech parts of building your online business can be overwhelming, panic-inducing, frustrating, mind-numbing! Where should I host my site? How do I install WordPress? What are widgets and plugins? What's Divi? How do I install and customize Divi? What's a visual builder? What plugin should I use for spam, seo, analytics?
In Step 5: Website Tech we answer all those questions and keep your focus solely on the steps you need to know to use and manage your own WordPress site and customize the Divi theme to your brand style. Who runs tech? You!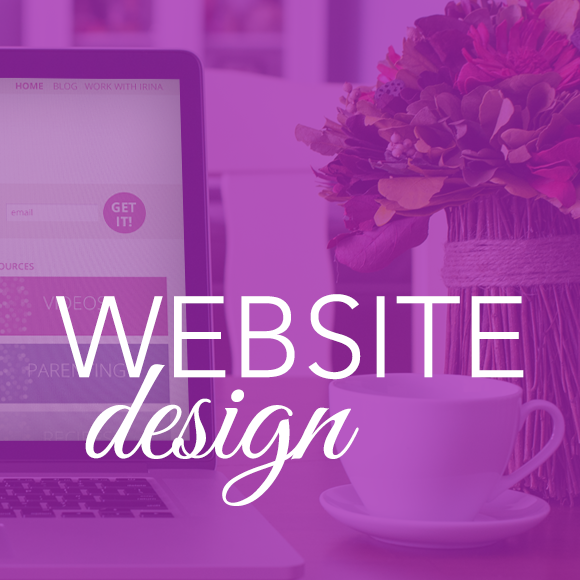 Step 6: Website Design
Ready to have your brilliance out in the real world for everyone to see? It's time to bring it all together and launch your site. Your website is so much more than just a website, though. It's freedom to be in charge of your own success. It's a connection with your potential customers a town over — and all over the world. It's a platform to express your creativity.
In Step 6: Website Design, you'll learn how to customize Divi with your brand color palette, logo and fonts — so everything you create has your signature style applied to it right from the start. This is a total time saver. Then, watch over my shoulder to learn how to design your home, about, contact and blog pages from templates or scratch using Divi's drag and drop page builder. It's time to launch your website and we'll celebrate with you all across the web!!
Start learning and implementing as soon as you sign up.
All training materials are available immediately when you join.
You can work through the materials at your own pace. You can start at whichever step makes the most sense for where you are in your brand and website journey. If you have a specific launch date for your website in mind, we'll work with you to create a schedule so you can meet your goal.
---
Get personalized support as soon as you sign up.
We believe that doing it yourself doesn't mean you have to do it all alone.
Personalized support makes The Brand Workshop different than other DIY branding courses out there. We get to know you and your specific branding and business goals so you receive custom support to meet those goals.
Here are a few of the ways we'll support you as you diy your brand and website ...
Kickoff Call
One-on-one 30 minute call at the beginning of your brand journey
All new brandshiners are invited to a one-on-one kickoff call with me (Christie Halmick) to help you get settled in and up and running with materials.
---
Office Hours
One-on-one, 20 minute calls, as need
Sometimes, two heads are better than one. Want to run your latest brilliant idea by me for feedback … or brainstorm a quick fix to an obstacle you're facing … or ask a specific question about your brand? We've got you covered with regular office hours. Use these 20-minute lifeline calls when you need them most.
---
Focused Feedback
as requested
One of the fastest ways you can improve your brand is to receive and implement feedback from a trusted mentor. Share your homework assignments from the brand foundation, brand style definer, and brand identity lessons in our private Facebook group for personalized feedback. Get feedback on any logo designs, website copy, and website designs you create and share in our group. Got questions, ask then in our group. We'll be there to answer those questions (sometimes with a video tutorial made just for you) and provide support, cheerleading and accountability.
---
Masterclasses
Once a month
We'll come together as a group to go in-depth on specific steps of the branding and website design process. We'll meet via video conferencing and work through materials in real time. You can ask questions about any part of the branding process or share what you've been working on for live feedback from Christie, during these masterclasses, too.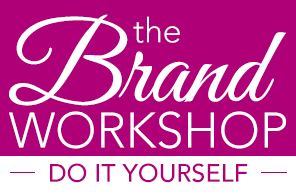 DIY includes self-paced training covering Steps 1-6, one-on-one support during kickoff call, office hours, live masterclasses, and personal feedback in our private Facebook group. The materials and any updates are yours for the lifetime of the workshop.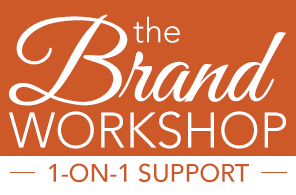 The 1-on-1 upgrade adds 5 (five) one-on-one sessions with Christie PLUS six months of private email access to Christie. The materials and any updates are yours for the lifetime of the workshop.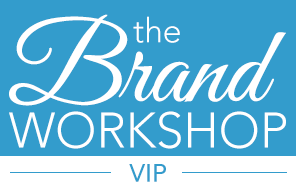 The VIP upgrade adds all 1-on-1 features PLUS done-for-you brand identity and website design by Christie. The materials and any updates are yours for the lifetime of the workshop.
Here's a sneak peek inside the workshop.
Feedback on the Jewels Branch branding process.
This workshop has given me some real clarity. I thought that I could live with my Fiver logo until I had more money since my business is so new ..... Ummmmmm, wrong! I am glad I didn't start talking to designers yet, as the mood board has really changed what I am thinking. Yay a breakthrough! Thanks so much. 
- V. T., health coach
I knew I needed to do something for my brand, to make me stand out, but didn't know how to convey my style and personality into it. I'm blown away by the precision in your steps. This is a tremendous value, Christie.
- V. A., online jewelry store owner
Thanks Christie Halmick. I seem to move mountains when I play with you. Grateful.
- H. S., business coach
I guess it is a good sign when you want to crawl up really tiny and live in your website. 🙂 I am so grateful for what we are learning here.
- C. C., web designer
The main change for me is the ability to finally put a finger to what it actually is to understand my brand. Also, I have noticed that its like I have this mental checklist/guide that pops up in my head when I am evaluating anything relating to my business - brand style, products, communication, staff etc.
- V. E., owner of a gift basket company
The brand feels like "me."  I loved what I had, but built it based on what I thought others would want to see. I finally built something based on what I wanted to see and, because of that, I feel like I am giving my client's the authentic version of myself.
- K. B., family coach
I'm so very happy with the feel of my brand style guide. Thank you Christie for all the hard work & hours YOU have put in to help us blossom!
- B. W., jewelry designer
Thank you Christie. for putting this program together - it has really helped me get clarity on my branding. You are a gifted teacher!
- J. B., beauty industry business consultant
I feel like you gave me permission to let my brand represent ME. Up until now I was just tyring to give my business a clear brand that represented the work I do through my company. I feel great that I am intentionally weaving my values into it now.
- N. L., graphic designer
I know a lot of people that would benefit from this because they're really not clear on everything we worked on in the first day. More people need to do that and seriously get clear.
- K. S., business coach
Continue your brand journey with these bonuses.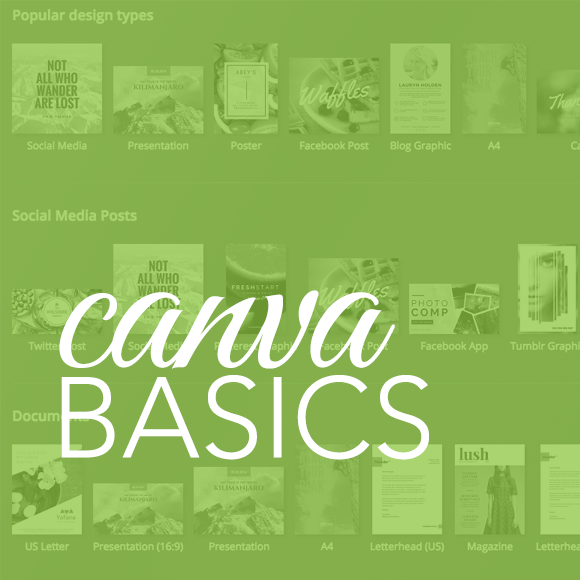 Learn the basic Canva skills you need for your online business and be ready to jump into specific branding projects with confidence.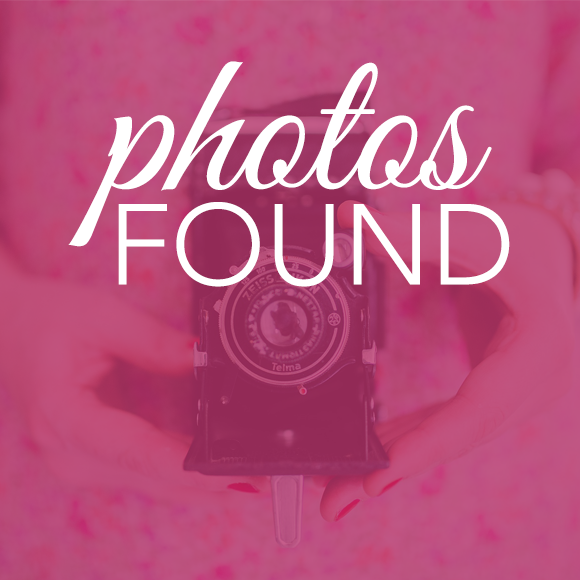 Learn how to find the best (free and paid) stock sites that offer images to match your brand style.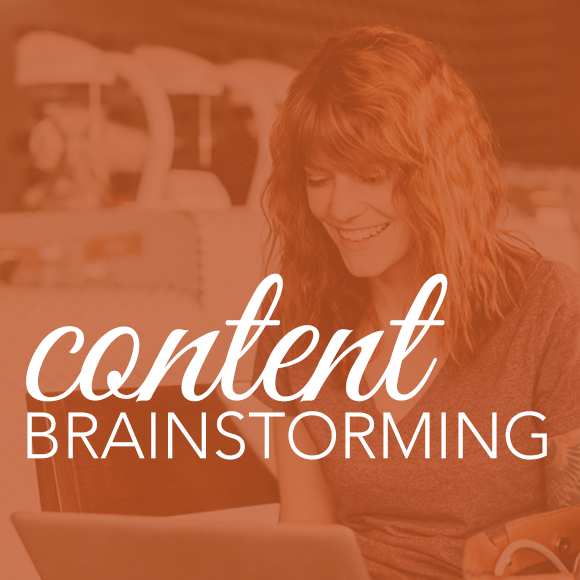 Self-paced course with 13 brainstorming prompts that will ensure that you're never lacking for content ideas again.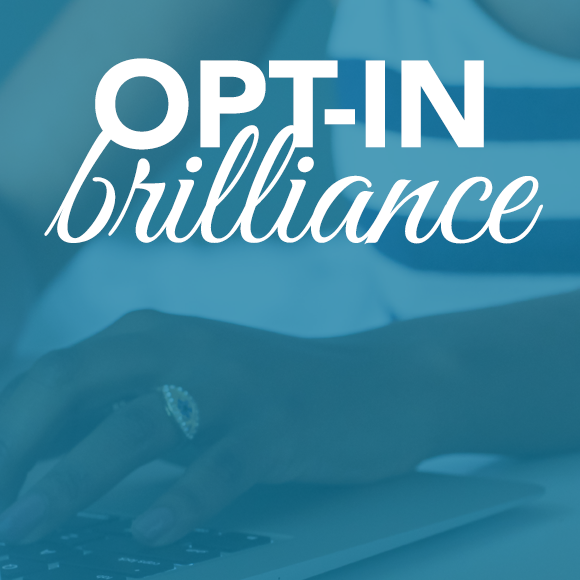 Learn how to create and promote your branded opt-in pdf. Brainstorm, write content, design in Canva (using your brand style guide to stay on brand) and promote. Self-paced course.
Got Questions? We've got answers...
Who is Jewels Branch?
Creating an online business and need an expert guide (or two) to help you figure out the best steps to take? That's where Jewels Branch comes in.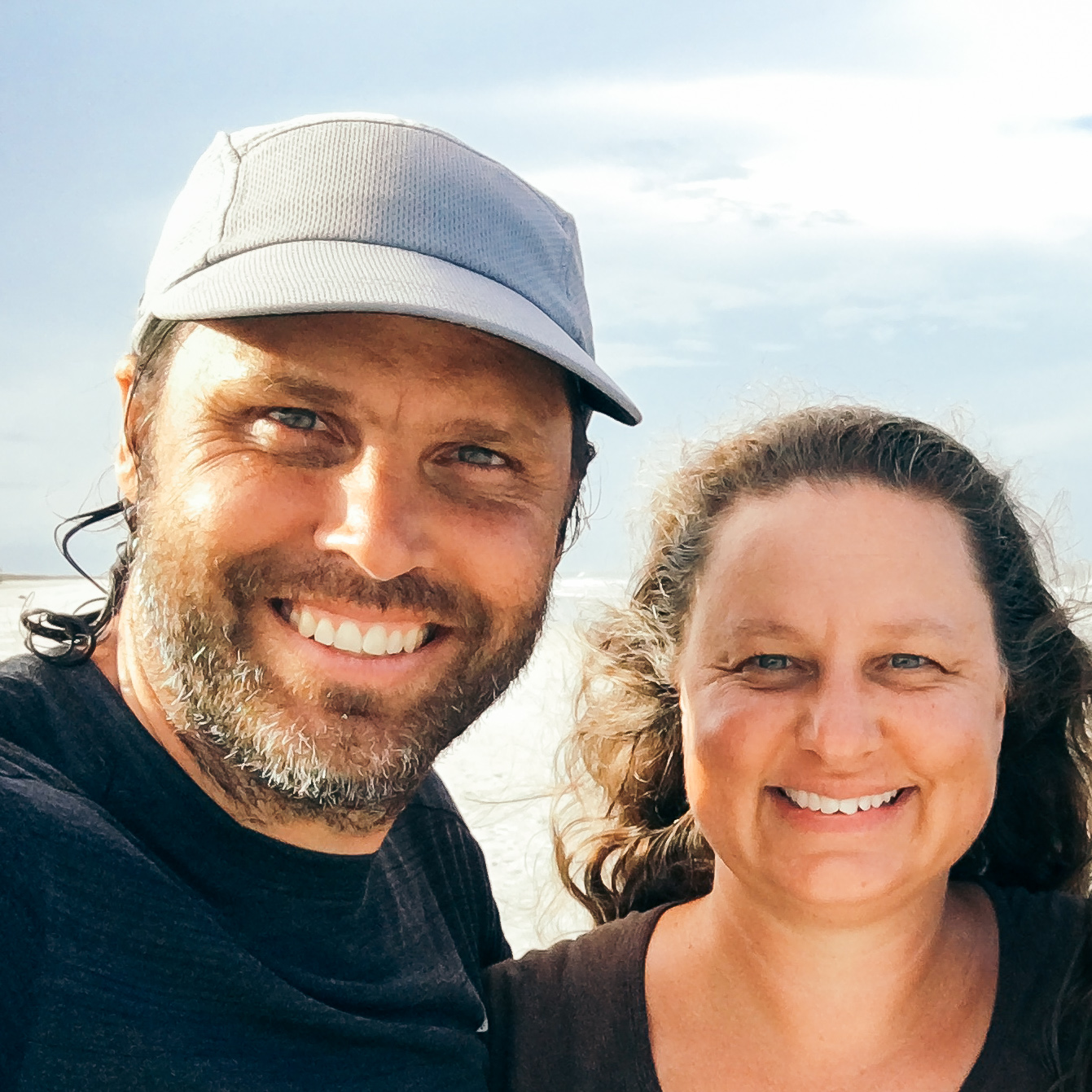 Jewels Branch is Christie and Jamie Halmick, a wife and husband team. We've made a career and life out of our online businesses and that's what we'd like to help you do, too!
Over the past 20 years we've helped businesses big and small communicate their offers to the world. We've been behind the scenes providing branding, design, marketing and tech support for — social networks for best selling authors ... websites for up-and-coming health coaches ... sold out events for marketing consultants … online stores for fashion lines and more.
We've been teaching online branding, marketing, and graphic design to entrepreneurs like you since 2012. We bring all our experiences and skills to this workshop and all that we offer.