Prioritize Your Business Projects in 15 Minutes with this Printable Planner
Use this monthly project planner to help prioritize your business (and life) projects. Make a plan so that you'll know exactly what steps to take to keep your business (and life) moving forward. Less second guessing and more doing!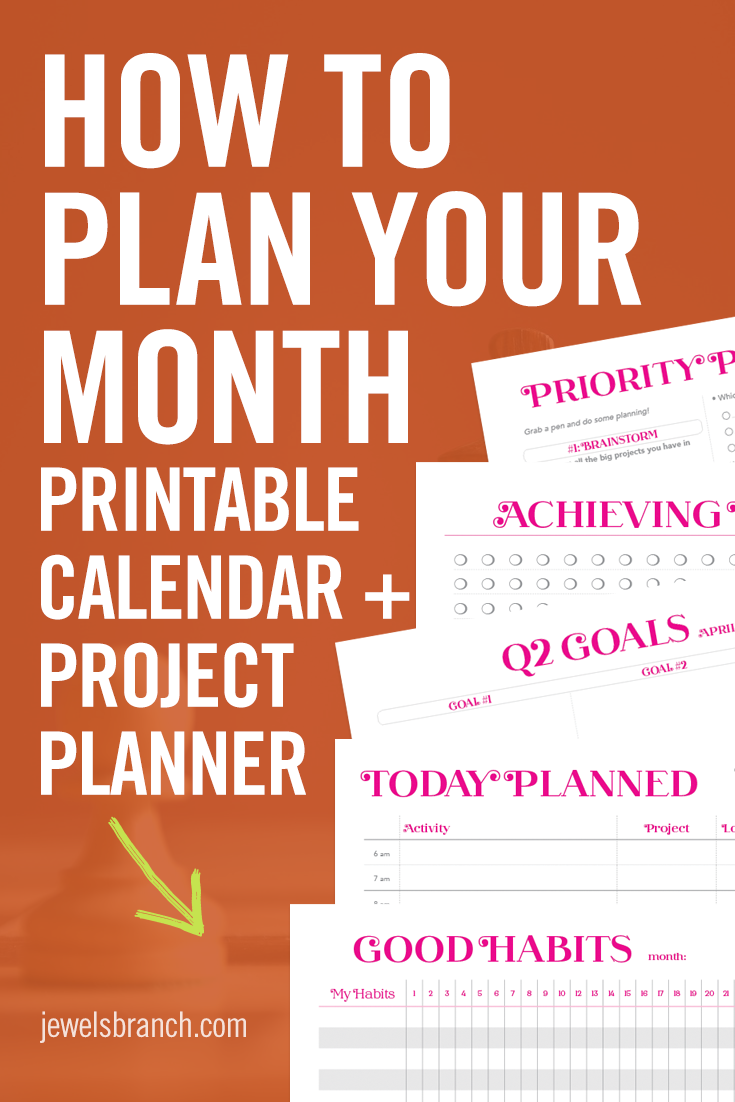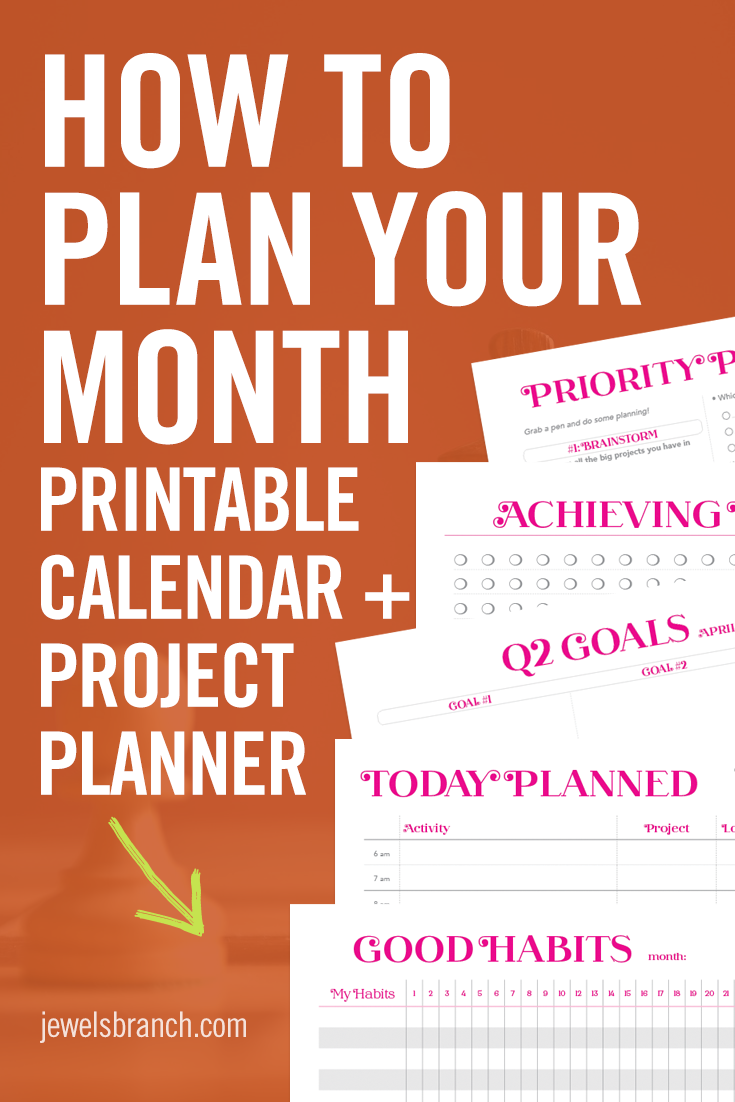 Imagine the Possibilities
Download the planner, commit to taking one tiny action per day, and see how much progress you can make.
Fifteen minutes of focused action, every day = more than 7 hours of work each month dedicated to one of your most important projects!
Above all, taking action will help you feel better about how you spend your time!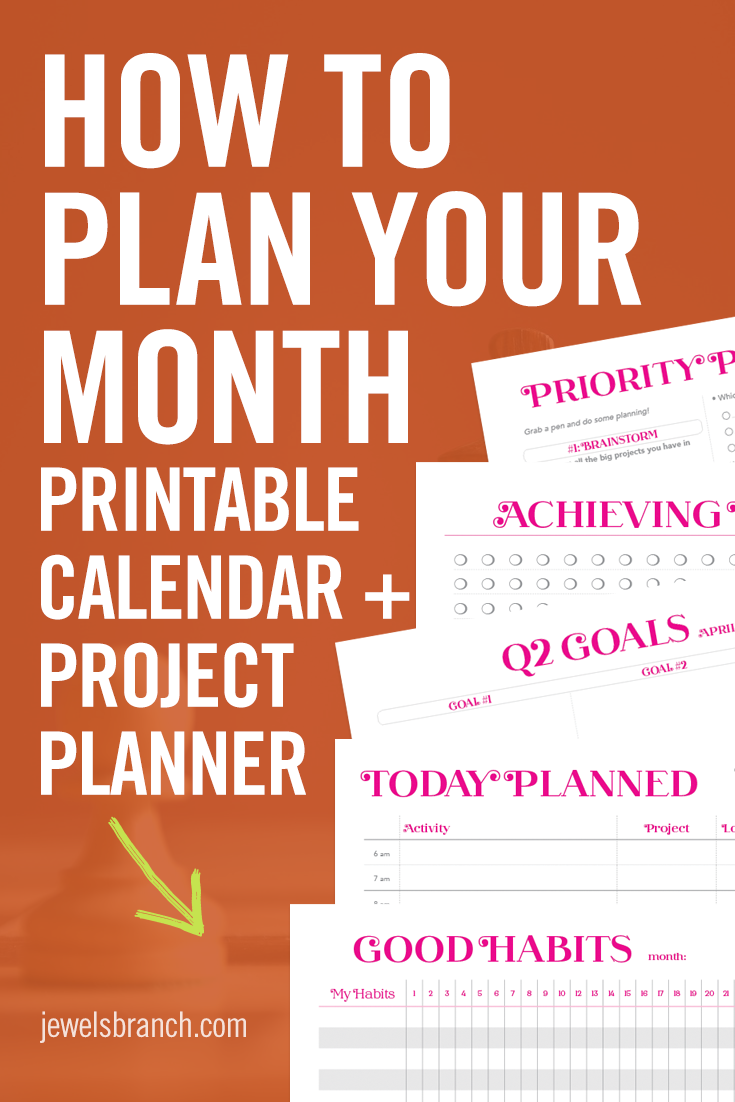 The calendar pdf includes 17 printable planning worksheets:
Priority Projects Planner to help you sort through all your projects and decide which are most important in February
Monthly calendars with space to write out your top three tasks for each weekday
Quarter Goals worksheet to help you keep track of your first quarter goals (for instance "grow my list") and actions steps needed
Tiny Steps Tracker to help you track daily progress on your top three projects
Achieving My Goals fill in the bubbles worksheet, so you can visually see your progress toward a specific goal
Good Habits worksheet to track any habits you are trying to incorporate into your life this month (exercise, walking, etc.)
This Week worksheet to help you plot out what needs to be done each day of the week
Daily To Do worksheet with lines for tasks to be completed and checked off each day
Project Plan worksheet to help you plan next steps to take in your project and due dates for those steps
Mini Weekly To Do List which you can print and cut in half to make a tiny reminder sheet for your desk
My Routines to help you stay on track with any New Years resolutions you've made
Weekly Meal Planner to help you plan out your menu for the month/week.
Undated Monthly Calendar with space to write out your top three tasks for each weekday
Year at a Glance Calendar so you can keep track of the big events of the year
Big Brain Dump worksheet, where you can write out all the things that are currently taking up space in your brain
Today Planned worksheet with a by-hour breakdown of the day, activity, project, and location
My Weekdays Planned worksheet with a by-hour breakdown of the week, day-by-day so you can see big picture what your weeks looks like
Speed up Your Planning
In addition, watch this video to see how to use this monthly project planner to choose your three most important projects for February!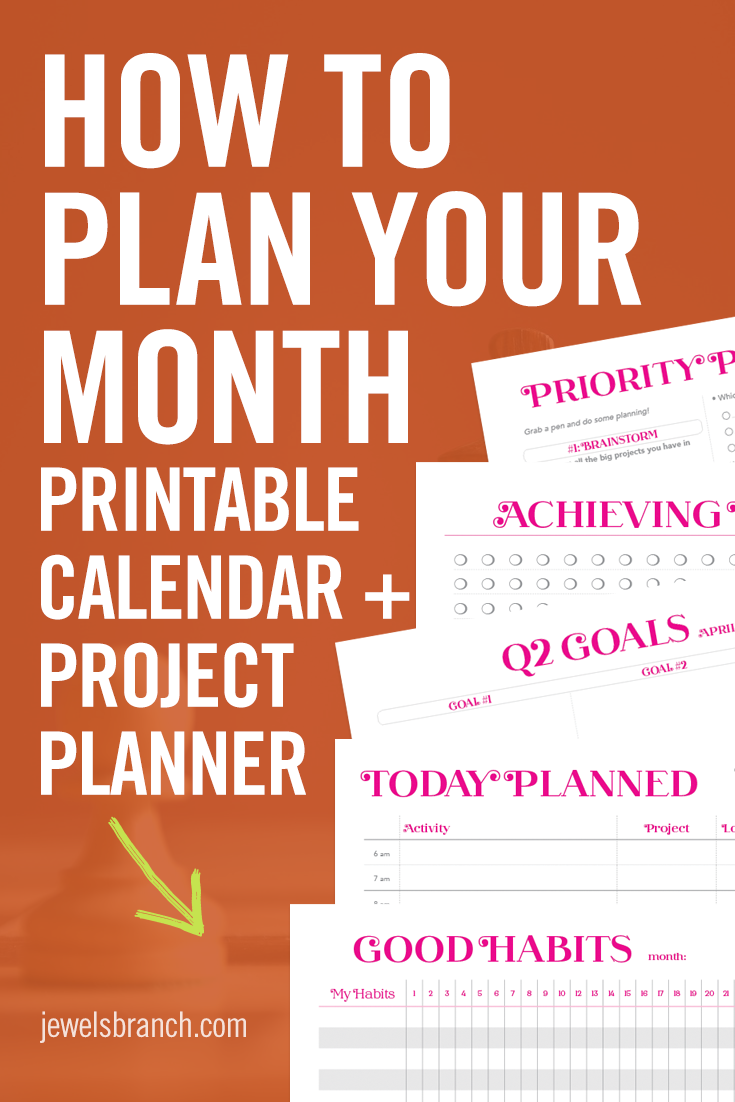 Get your plan on!
Sign up to receive this planner delivered to your inbox each month.
+ regular tips on website design, branding, and marketing for your online business.