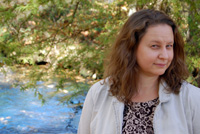 Hi, I'm Christie Halmick

Once upon a time I was a kid just like you (were). I rode bikes, climbed trees, and had acorn fights with my brothers. (Hmmm … maybe you didn't have that exact experience. But if you did call me up 'cause we could be best friends!)
I hauled wood, stacked hay, and cried over Where the Red Fern Grows. I curled my hair for Sunday, carried my baby sister around all the time on my hip, and spent every Friday night at my Grandma Marie's watching Dukes of Hazzard.
I learned, I worked, I designed, I had j-o-b-s, I got addicted to magazines
I got my first taste of working in the publishing industry as a freshman interning at my college faculty and staff newspaper. I was hooked. I loved writing, I loved photography, and I loved combining those elements to tell a story.
I continued to work for the faculty newspaper throughout the next four years, reported on politics for the Columbia Missourian, and art directed a weekly entertainment magazine. I graduated at the top of my class, summa cum laude, from the world's first school of journalism (Columbia, Missouri) with an emphasis in magazine design, and a minor in English.
My first j-o-b was at a CAD/CAM software company, designing their magazines, newsletters, and brochures. My love of content and design was now put to use telling the story of (and selling) software to companies like GM and Boeing.
My favorite job was art directing magazines in St. Louis. I was 100% responsible for the design and production of a monthly tourism magazine and quarterly bridal magazine. I loved every bit of it, planning photo shoots with models in Vera Wang dresses, late night design sessions to get the magazines out the door on time, and flying across the country for press checks.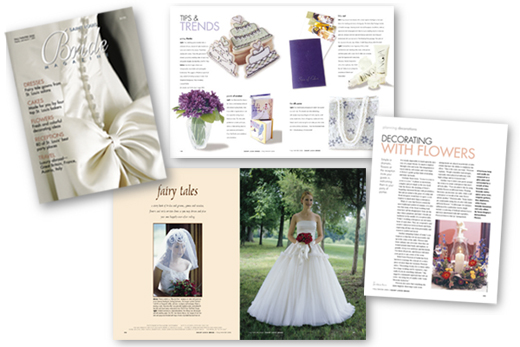 I dealt with life
Then I got sick, the kind of sick where doctors split you open and take parts out, and j-o-b-s are out of the question. I had surgery and sat on the couch watching Behind the Music and being comforted by Libby, my black lab (rest in peace Libby).
I did a little bit of freelance graphic design work here and there when I felt like it. But mostly, I spent time recovering and getting to know my Grandma Roberta and watching and listening to Jewels Branch, the creek that runs by her farm, gurgle by.
I'd bring Grandma a Hardee's chicken sandwich and her groceries. I'd stack her wood box full and dig up her dahlias for the winter. We'd lay on her bed, scouring Taste of Home for new recipes and she'd help me figure out what I was going to fix my husband Jamie for dinner. She'd tell me not to count my chickens before they hatched.
I became a momma
In 2003, my chickens hatched … and there were two. Beautiful, preemie baby girls, Loren and Adia, whom my Grandma Roberta got to hug and love before she passed away in 2004.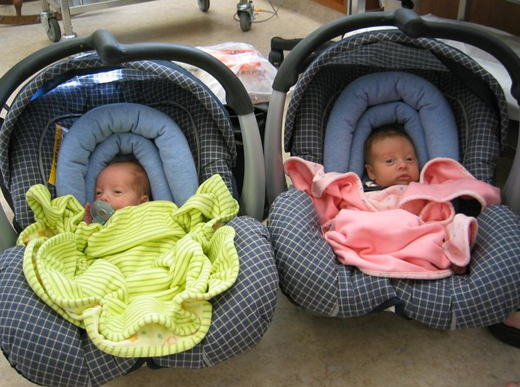 My plan was to be a full-time mom. I knew driving into the city to work in magazine publishing wasn't going to work for the kind of the mom I wanted to be. But a funny thing happened. As much as I loved being a mom, I missed being creative, I missed producing something other than breakfast, lunch, and dinner. I missed writing and design and abstract thoughts. I missed planning ad campaigns and choosing photos and collecting fonts. I missed working with other adults.
So, I started doing a lot of virtual volunteer marketing and design work with nonprofits. Just those few hours I could squeeze in each day, when my girls were taking a nap, made so much difference in the way I felt about my creative life.
I started an online business
When twins finally sleep through the night it's a moment to celebrate. When we reached that milestone as a family I was confident I could start my business up again. This time from home. I ran my completely virtual design company (all of my clients are virtual) in and around being a full-time mom.

I found corporate and lifestyle magazines across the country who were looking for art directors and got back to doing the work I love. It wasn't easy but it was so rewarding to be able to do what I love, stay at home with my kids, and contribute to our family financially.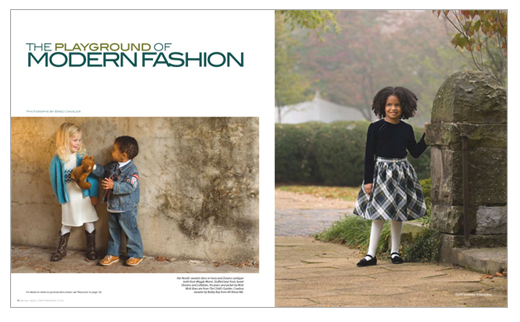 The magazines I was working for started folding during the financial crisis. So, In 2009, when my chickies headed off to kindergarten, my husband, Jamie, and I partnered to formally create Jewels Branch Creative, LLC. a full service design company to help other women build online businesses.
With Jamie as my behind the scenes tech and programming guru (he's an iPhone app developer, too), over the past three years I've worked with more than 50 women entrepreneurs to help them build online businesses that reflect them at their best. I've created anything and everything women entrepreneurs need to run their online businesses: WordPress websites, logos, Facebook pages, social media graphics, brochures, business card, e-books and much, much more. You can see examples of some of that work and feedback from my clients on the testimonial page.
I launched my own digital workshop to teach women publishing
In summer 2012, I launched The PDF Workshop. A digital workshop that teaches women how to conceive, write, design, and produce your own PDF documents in iWork Pages (Mac) and Word 2010 (PC). I use all my journalism, art direction and magazine production skills plus my experience marketing and running my own online business to make this workshop an empowering experience.
I launched my own online education start-up Jewels Branch
In May 2013, I launched Jewels Branch in its current form: a growing library of self-paced digital courses and community.
You can also find me here: