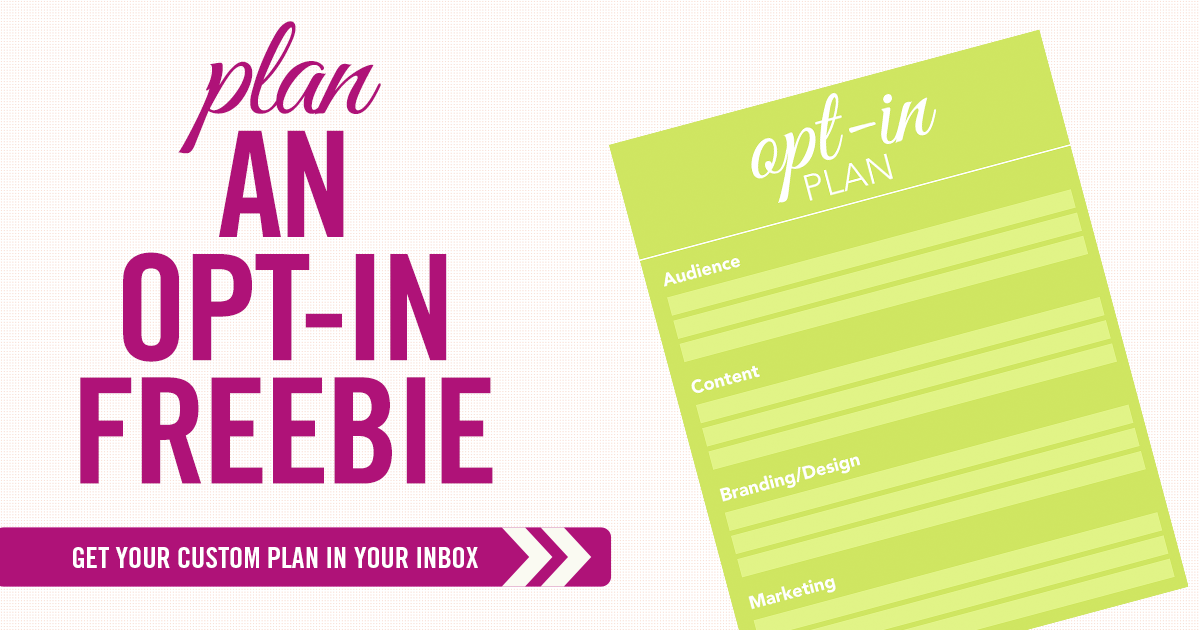 Welcome to the Opt-in Planner!
The Opt-in Planner covers four key areas: audience, content, design/branding, and marketing. Each section has questions for you to answer that will help you get started creating your next freebie or content upgrade.
Type your answers in the boxes below. Once you've answered all the questions and submitted your answers, you'll get a pdf of your Opt-in Plan in your inbox.