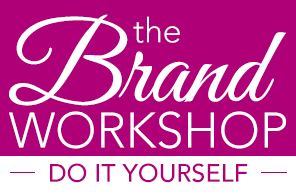 DIY includes Steps 1-6 (all brand and website modules), personal attention, live group events and community. You receive lifetime access to the materials and updates, and future live rounds of TBW.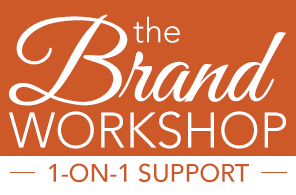 The 1-on-1 upgrade adds 5 (five) one-on-one sessions with Christie PLUS private email access to Christie. You receive lifetime access to the materials and updates, and future live rounds of TBW.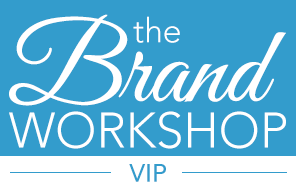 The VIP upgrade adds all 1-on-1 features PLUS done-for-you brand identity and website design by Christie. You receive lifetime access to the materials and updates, and future live rounds of TBW.
The Brand Workshop is for business owners who are ready to design and launch their own website without getting stuck in the details.
Come build a solid brand foundation, uncover your brand personality, define your visual style, design your own logo, write your website content, and finally launch a website you can be proud to call your own.
Are you ...
Stuck in a lackluster brand that doesn't motivate you and isn't connecting with the people you're here to serve.
Confused about how to take the brand of your dreams and make it a reality (a logo, website, etc.).
Frustrated with yourself because you're constantly pinning mood boards instead of making progress on your own brand.
Ready to launch your business now! No more learning without implementing.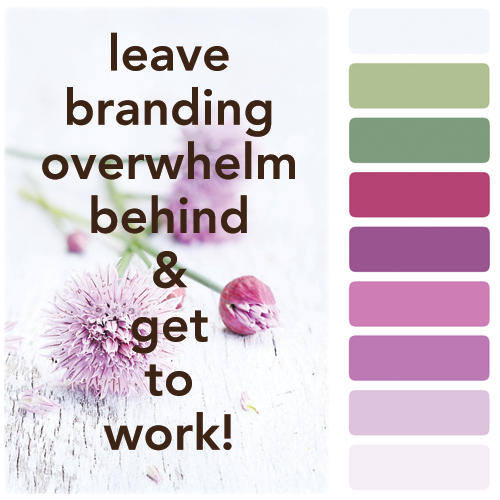 The Brand Workshop will help you:
---
Create a solid brand foundation so you can connect directly with the people who need you most.
---
Turn your brand vision into visuals (logo, color palette, graphics) that show off your personality and style, and connect with your ideal clients.
---
Design on-brand graphics by following the brand style guide you created, so that you get all the benefits of brand recognition. 
---
Write copy for the most important pages of your website. 
---
Finally launch a website you're proud to call your own and manage yourself.
---
Confidently brand your business going forward with a toolkit full of branding, design, WordPress, and software skills that will make maintaining and evolving your brand easier.
Join The Brand Workshop and brand your business step-by-step with generous support.
You'll start by building a strong brand foundation.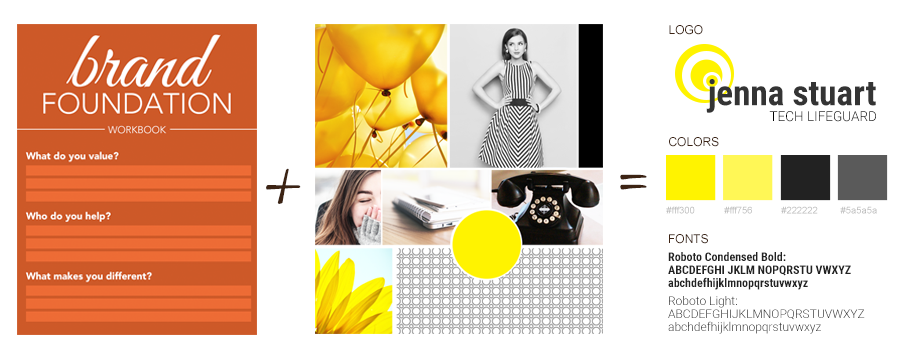 Step 1:
Brand Foundation Building
Clarify your values, customers, offers, market position
Step 2:
Brand Style Definer
Uncover your unique brand mood and style
Step 3:
Brand Identity Design
Design your logo and create your brand style guide
Step 4:
Website Tech
Get online with WordPress
Step 5:
Website Content
Write copy for the most important pages of your website
Step 6:
Website Branding
Design your site with the Divi theme and your brand style guide
Then you'll build an effective, easy-to-maintain website.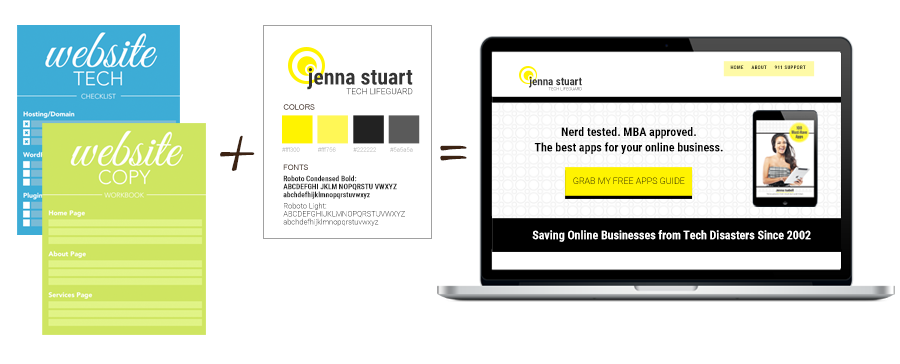 Here's a sneak peek inside the workshop.
You'll get feedback and support along the way.
Personal Attention
Christie will be available daily in our group to answer any questions you have and provide feedback on any work you post in the group. This is like having your own art director and brand strategist.
Community
Get support and connect with your peers as you go through this brand building journey in our private Facebook group.
Live Group Events
You can attend a variety of group events: Facebook Lives, group work sessions and Q&A sessions throughout the workshop. Video replays of all Facebook Live and Q&A sessions will be available.  
Feedback on the Jewels Branch branding process.
This workshop has given me some real clarity. I thought that I could live with my Fiver logo until I had more money since my business is so new ..... Ummmmmm, wrong! I am glad I didn't start talking to designers yet, as the mood board has really changed what I am thinking. Yay a breakthrough! Thanks so much. 
- V. T., health coach
I knew I needed to do something for my brand, to make me stand out, but didn't know how to convey my style and personality into it. I'm blown away by the precision in your steps. This is a tremendous value, Christie.
- V. A., online jewelry store owner
Thanks Christie Halmick. I seem to move mountains when I play with you. Grateful.
- H. S., business coach
I guess it is a good sign when you want to crawl up really tiny and live in your website. 🙂 I am so grateful for what we are learning here.
- C. C., web designer
The main change for me is the ability to finally put a finger to what it actually is to understand my brand. Also, I have noticed that its like I have this mental checklist/guide that pops up in my head when I am evaluating anything relating to my business - brand style, products, communication, staff etc.
- V. E., owner of a gift basket company
The brand feels like "me."  I loved what I had, but built it based on what I thought others would want to see. I finally built something based on what I wanted to see and, because of that, I feel like I am giving my client's the authentic version of myself.
- K. B., family coach
I'm so very happy with the feel of my brand style guide. Thank you Christie for all the hard work & hours YOU have put in to help us blossom!
- B. W., jewelry designer
Thank you Christie. for putting this program together - it has really helped me get clarity on my branding. You are a gifted teacher!
- J. B., beauty industry business consultant
I feel like you gave me permission to let my brand represent ME. Up until now I was just tyring to give my business a clear brand that represented the work I do through my company. I feel great that I am intentionally weaving my values into it now.
- N. L., graphic designer
I know a lot of people that would benefit from this because they're really not clear on everything we worked on in the first day. More people need to do that and seriously get clear.
- K. S., business coach
Continue your brand journey with these bonuses.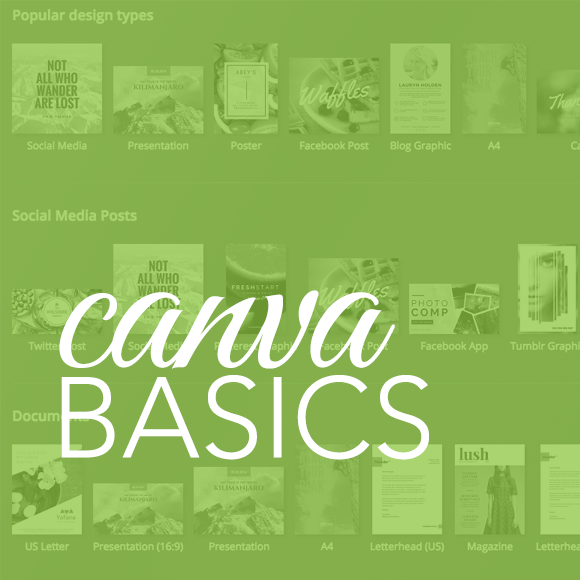 Learn the basic Canva skills you need for your online business and be ready to jump into specific branding projects with confidence.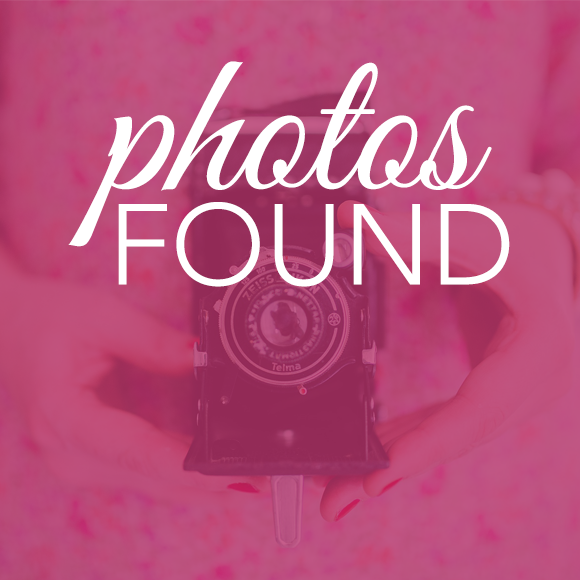 Learn how to find the best (free and paid) stock sites that offer images to match your brand style.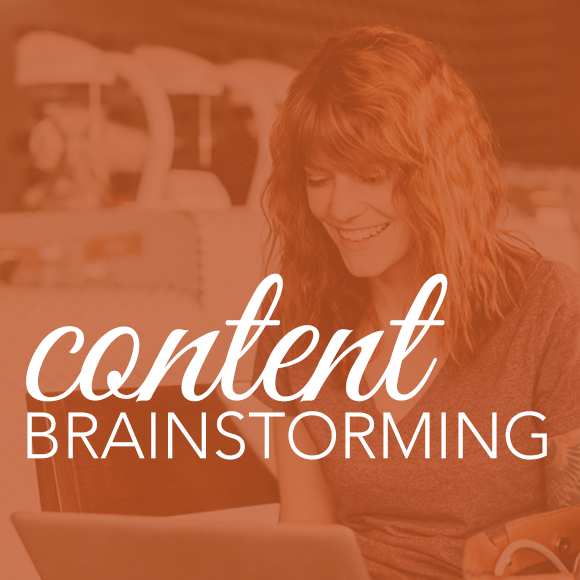 Self-paced course with 13 brainstorming prompts that will ensure that you're never lacking for content ideas again.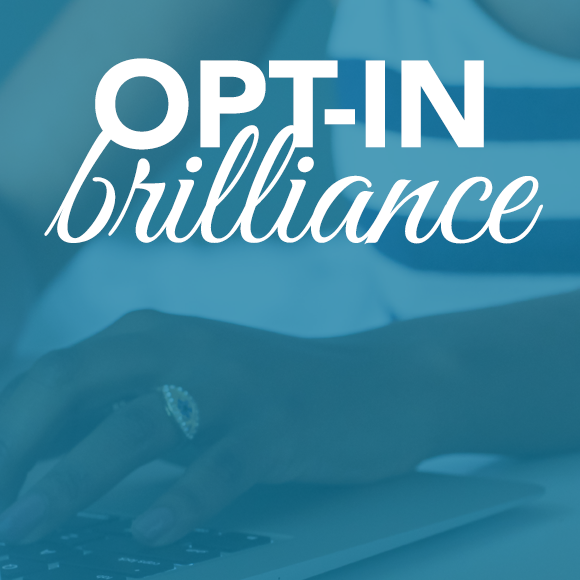 Learn how to create and promote your branded opt-in pdf. Brainstorm, write content, design in Canva (using your brand style guide to stay on brand) and promote. Self-paced course.
Got Questions? We've got answers...
Who is Jewels Branch?
Creating an online business and need an expert guide (or two) to help you figure out the best steps to take? That's where Jewels Branch comes in.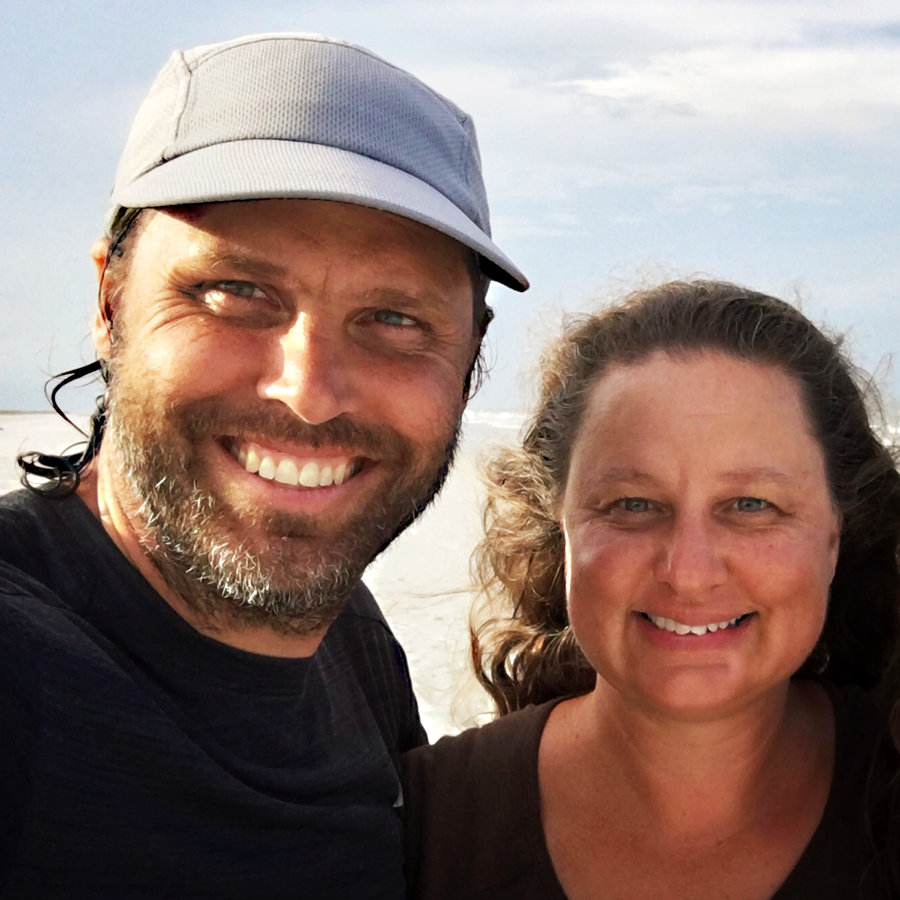 Jewels Branch is Christie and Jamie Halmick, a wife and husband team. We've made a career and life out of our online businesses and that's what we'd like to help you do, too!
Over the past 20 years we've helped businesses big and small communicate their offers to the world. We've been behind the scenes providing branding, design, marketing and tech support for — social networks for best selling authors ... websites for up-and-coming health coaches ... sold out events for marketing consultants … online stores for fashion lines and more.
We've been teaching online branding, marketing, and graphic design to entrepreneurs like you since 2012. We bring all our experiences and skills to this workshop and all that we offer.
Christie
got hooked on online business when she started doing pro bono marketing projects for non-profits as her babies napped
made her first entrepreneurial dollar designing newsletters in 2001
has been a graphic designer for more than 20 years
has created 17 online courses
has a degree in journalism, with a specialization in magazine design and an English minor (GO MIZZOU!)
when she's not on her computer, she's busy being mom, or in the garden, or on the beach, or out camping
Jamie
always knew he wanted to run his own business
made his first entrepreneurial dollar selling software online in 1999
has been a software developer for more than 20 years
has developed software for the web, iOS & Mac, 3D & motion graphics, and more
has degrees in electrical and computer engineering
has used WordPress since it was a tiny open source project called b2
when he's not on his computer, he's busy being dad, or on the beach, or camping, or playing guitar