Here's to 2017!
One of my first assignments at my first graphic design job was to design the company's yearly calendar. That calendar — full of 3-d models of airplanes, sports cars, and turbines — is so different in style and focus from the work I do now, like the flowery calendar printable below.
In both my earliest days as a designer and now, the process of design and thrill of creating is what keeps me in love with this work.
I'm honored to share the magic of design with you here on the Jewels Branch blog and in my courses and workshops, so that you can create your own brands and digital products and express your unique creativity in 2017 and beyond.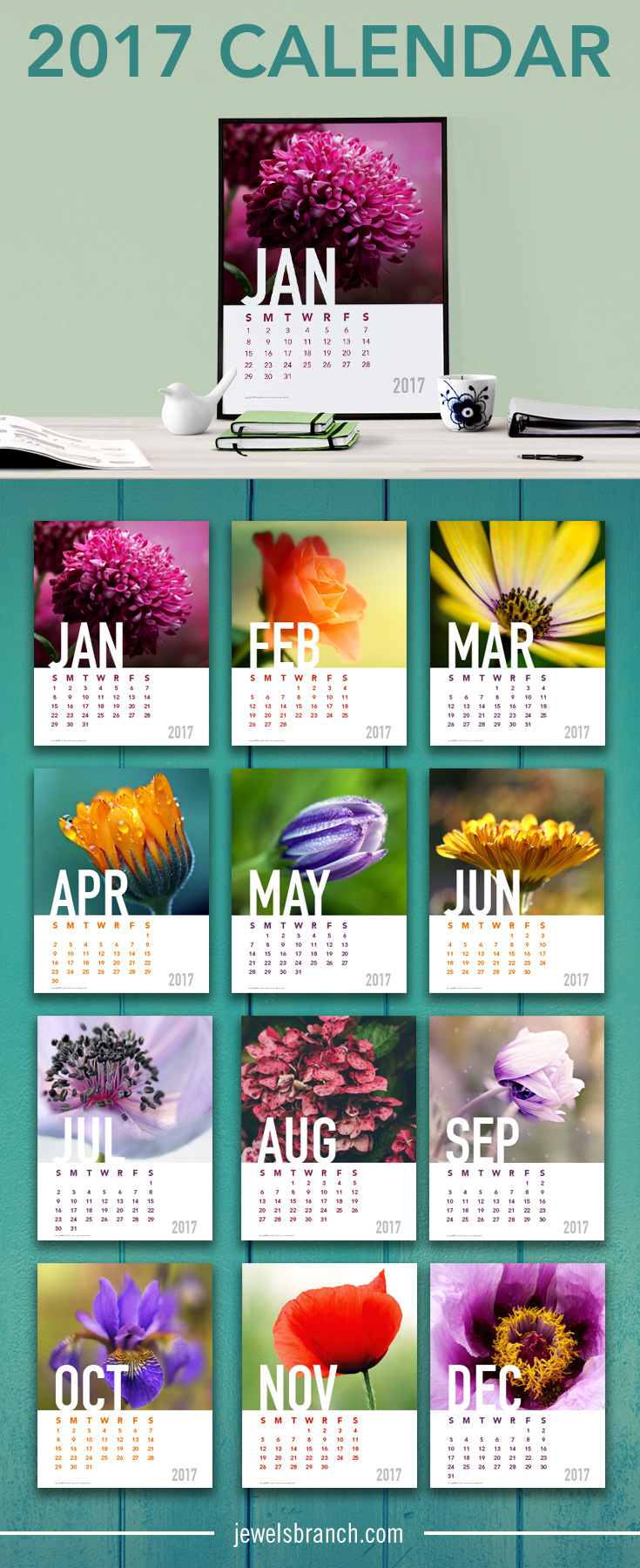 Click Here: to Download the Very Flowery 2017 Calendar PDF
Print and Display
Each month fits on a 8.5″ x 11″ sheet. You can print them on your home computer or at a local copy shop. Stick them in a clipboard, hang them on your bulletin board, or put them in a picture frame so you can mark off the days with a dry erase marker.
I love seeing my work in the wild, so… if you print and use, please send me a picture! Or tag @JewelsBranch on Facebook so I can see how the calendars are showing up in your neck of the woods.
Want to make a 2017 calendar of your own?
I've got something in the works to show you exactly how to do so. In the meantime, comment below to let me know what design software you would use to create your own calendar: Word, Pages, InDesign, Canva, Illustrator, Photoshop or something else, and I'll include the most popular options in the training.