Lovely Dingbats for Girly Girls
Dingbats are the flourishes in typographic design. In traditional typesetting they were used to fancy up type-heavy pages, spice up titles and separate sections of text.
You've probably used the most common dingbat fonts, like Wingdings, Webdings, or Zapf Dingbats to add bullet points or check boxes to presentations or papers.
These are fine for serious business communication, but sometimes your audience is a bit more girly.
The following fonts offer sets of dingbats with bits of flowery, swirly fun for use in marketing pieces that need to speak to a feminine audience.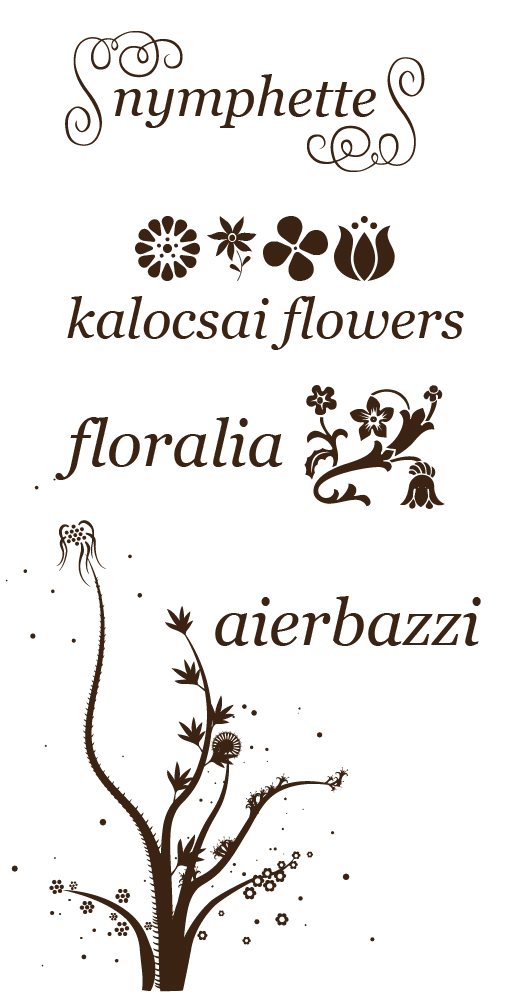 They are free for commercial use via FontSquirrel.
Go check out the full character set for these lovely dingbat fonts: Aierbazzi, Floralia, Nymphette, Kalocsai Flowers.
Post below to let me know how you've used these fonts to add some girly spark to your marketing materials.