We're Here for the Party Fonts
Turn on the disco light.
Today we're introducing some funky, funky fonts.
These fonts steal the show, take over the stage and get your "we're here for the party" message across loud and clear.
Use these make-a-statement fonts when your marketing materials call for completely overboard fun. They are free for commercial use via FontSquirrel.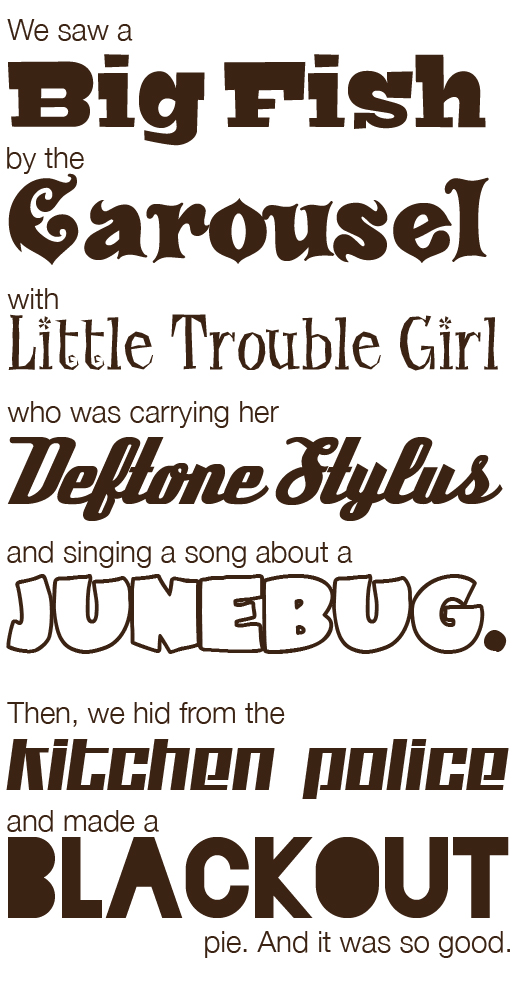 What kind of story can you make with funky fonts like Bigfish, Carousel, Little Trouble Girl, Deftone Stylus, JuneBug, Blackout and Kitchen Police?