4 Questions to Answer Before Designing Your E-book's Interior Pages
We've talked about how to make your e-book covers shine, now it's time to talk about designing interior pages.
Before you start designing the interior pages of your ebook, opt-in, course materials, or other documents, take a moment to answer these questions. Your answers will help you craft more cohesive, well organized, and effective documents.
#1: What elements of my overall brand style can I pull into the design?
Your interior pages should match the colors/fonts and design styles you already have in place in your branding. When your reader flips through the pages in your document they should feel like they are in your world. Keeping your documents aligned with your overall branding (or product specific branding) makes you look 100% pro.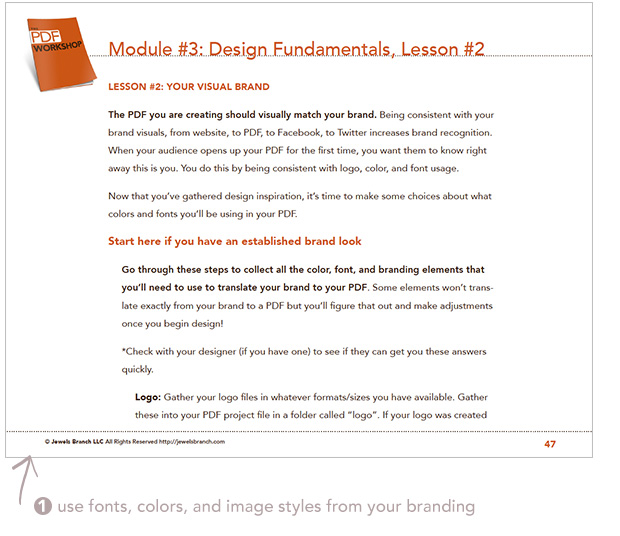 ---
#2: How do I want my readers to feel when they are interacting with this document?
Different types of documents should elicit different feelings.
Designing an e-book to introduce your audience to your way of thinking about the world? You may want them feel inspired, heard, and rejuvenated. The design might include full page photos and typography that showcases your words.
Designing a business contract or intake forms? You may want the reader to feel confidence, clarity, professionalism. The design will be less flashy and more about organization and readability.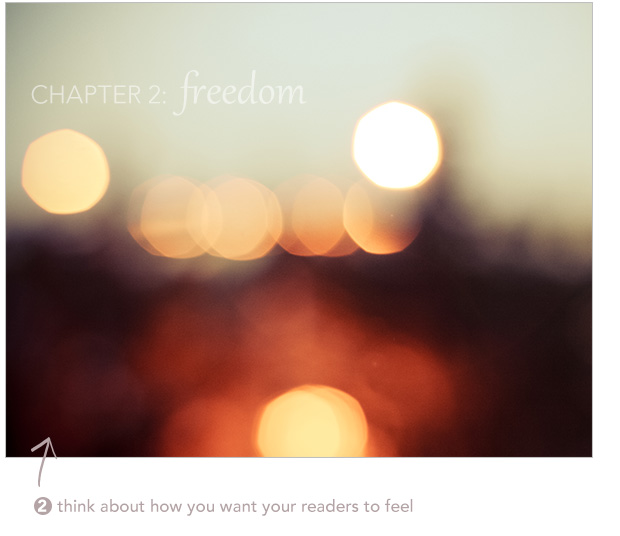 ---
#3: What is the specific content of this page?
While many of the pages of your document will have the same basic template, some pages need special treatment. Is this page a form to fill out, an infographic, an "about me" page, a chapter opener, a recipe? Consider the content of each individual page when you are designing and adjust the look of the page accordingly.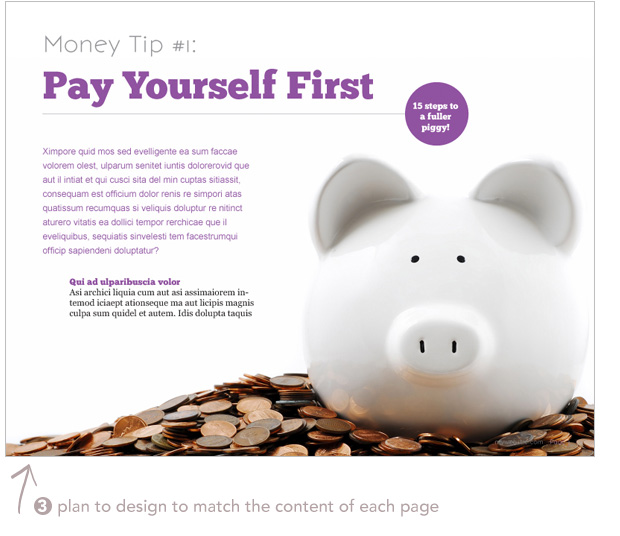 ---
#4: Is a call to action need on this page?
If there's a specific action you want the reader to take on the page then you'll want to design that page so that the call to action is 100% clear to them and stands out on the page. Most pages in a simple e-book won't have a call to action, but if you want your readers to take action, "Email me for a free consult" or for course materials "Homework Assignments" don't be shy about getting their attention.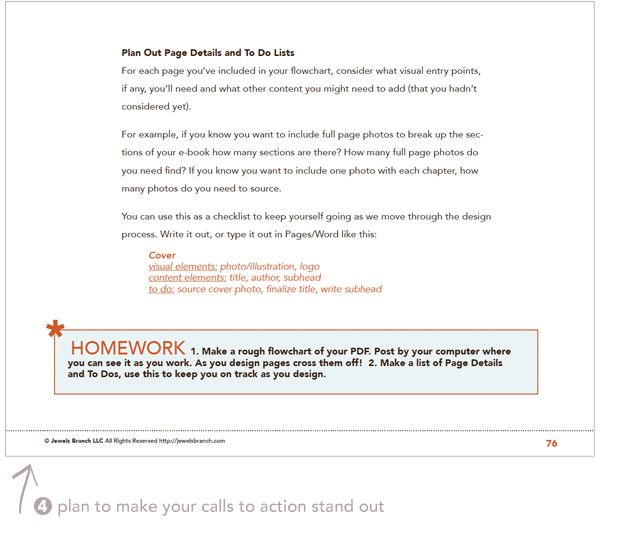 ---
Have questions about how to get started designing your e-books and other pdf documents? Comment below and I'll answer!
Need more resources to help you learn how to conceive, write, design, and produce your own PDF documents? Check out the e-book resources page.