Over the past few months, we've been talking about where to find images and how to find image styles that work for your brand.

In this blog post, I gave you the assignment to put together a totally selfish vision board and to plan a party for your ideal clients. If you have your totally selfish vision board together, go through the steps below to find out how to evaluate the images you collected.
If you haven't put together your ideal client party plan or pulled together your totally selfish vision board, go do that now and then come back to this post. …Or you can use other Pinterest boards you've already created for yourself to go through this process.

---
Step 1:
Take a big picture look at your vision board and look for the commonalities between all the pieces you've chosen.
Are there more photos or illustrations?
Are the photos crisp with crystal clear focus or softened?
Are they colorful, black and white, or tinted?
Do the images capture big picture concepts or tiny details?
Are the illustrations hand drawn, computer generated, watercolors?
Write down your observations.
An example of my vision board observations: There are more photos than illustrations. The illustrations that are there are very straightforward and simple, nothing elaborate or computer animated looking. The photos are heavily nature oriented. I like detailed photos: pine cones, dandelion, gypsy table runner. But, even when the shots are detail centric, they are still have a very soft feel. Very much like those you would find in a lifestyle magazine, like Country Living or Martha Stewart.
---
Step 2:
Run your observations through a client party planner lens.
Put yourself back in your ideal client's shoes. Look at your vision board through some party planner glasses. Which styles of images match up best with how you'd want your ideal clients to feel at the awesome party you're hosting for them?

Write down your observations.
---
Step 3:
Now go give this all a test run. Head over to a stock photo site and look for an image for your next blog post.

Type in your search terms, then look for images that match up with your image style observations from Step 1. Once you have several images in mind, look at them with your party planner glasses on. Which image matches up best with your image style observations and would also fit in well at your ideal client party? Give this image a test drive in your next blog post and see how it feels.
Let me know how this approach to finding images for your brand goes!
Showing your distinct sense of style
Know anyone with a very distinct sense of style? You can pick them out of a crowd anywhere with just one glance at their outfit. This might even be you.
That's what you want to create for your brand: a signature style that everyone will recognize, a style that invites your ideal clients in.
You can do this in part by selecting images to use on your website and in your branding that capture how you want your ideal clients to feel when they interact with you.

---
Conveying different emotions
Images of the same subject, shown in different styles, can convey very different meanings and make you feel different emotions. Take the images of apples, below, for instance. They are a mix of photos and hand drawn and computer generated illustrations. Some feel fun and playful, some feel welcoming, some feel a bit like something you'd see in a health magazine at the doctor's office. Each image has a slightly different style.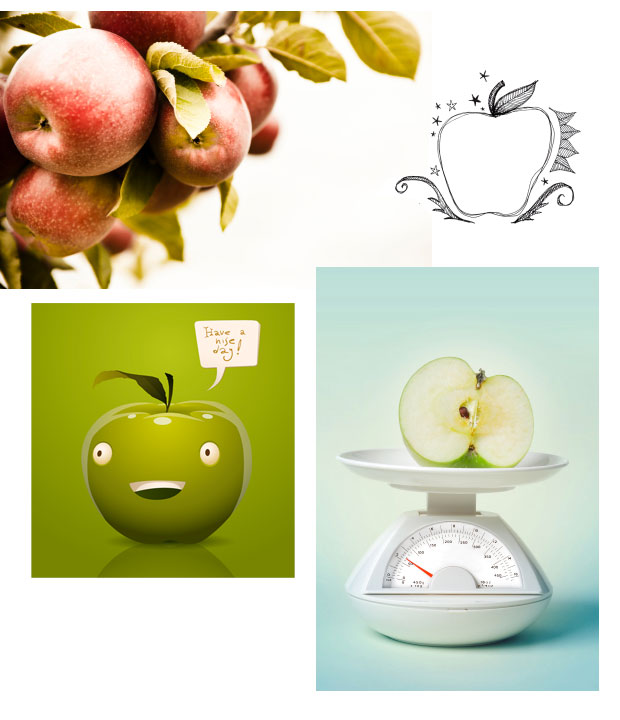 ---
Figuring out what works for your brand
To get started figuring out what image styles work best for your brand, the first step is to do a little bit of detective work. The second step is to do a little bit of party planning.
1) Be a detective of YOU
Create a completely selfish Pinterest vision board that's just about you and what you like. This can be photos, illustrations, quotes, colors, fonts, designs of any kind, anything and everything that speaks to you. Don't question why, just notice and gather.
(If you are not on Pinterest, you can bookmark interesting things you find online, or create a vision board from images/words out of magazines).

---
2) Plan a party for your ideal clients
How well do you know the folks who buy your products/services? If you were throwing a party for your ideal clients/customers what would that party be like?
Make a Pinterest board that shows the atmosphere of your ideal client party. Include images (photos, illustrations, quotes, colors, fonts, designs of any kind) that capture how you want your ideal clients to feel when they are at your party. What are the guests wearing? What's the atmosphere of the party? What kind of food are you serving? What kind of music is playing?
Take some time to put together your completely selfish board and your client party plan. I'll be back next week to show you how evaluating them can help you pick out the best image styles for your brand.

---
Bonus Accountability
Want some accountability to do this? Share a link to your vision boards below!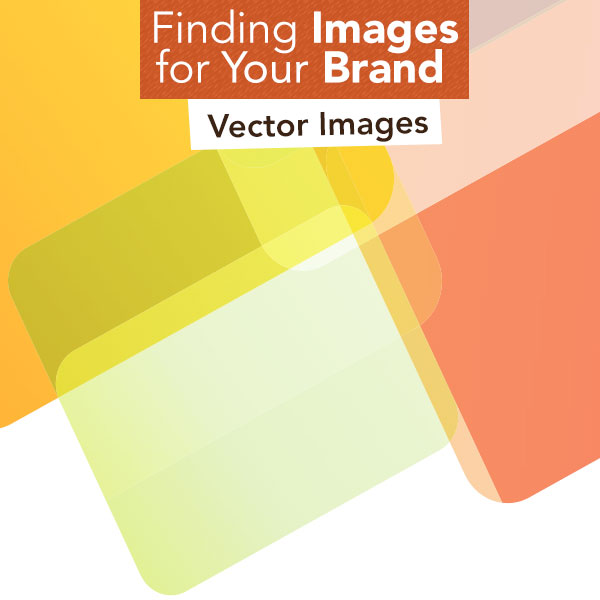 Finding Vector Illustrations and Icons for Your Brand
The great thing about vector files is that they retain their format and style no matter how much you scale them up or down. Learn more about vector files here. Logos are often in vector format, so that they can be scaled down to fit on a business card or scaled up for conference booth signs and still look perfect.

You can add a lot of variety to your branding using vectors: icons, cartoons, silhouettes, patterns, flourishes, dingbats, and other design elements.
There are many vector resources on the web. Pricing and license agreements vary widely. Some offer free for commercial use images, others charge a fee for commercial use, some offer images free only for personal use. Always check license agreements and terms of use before using each image.
Pros and Cons of Using Vector Images
Pros of Using Vector Images
Scalable, so they don't lose resolution.

Lots of variety of images.
Lots of variety of pricing.
Cons of Using Vector Images
Limited editing capabilities in Photoshop or other raster editing programs. You need access to a vector editing program (like Illustrator) for full editing capabilities.
---
4 Free for Commercial Use Vector Images Resources
Great collection of free vector art, wallpapers, web elements, ornaments, icons, and patterns by different contributors. Check individual Creative Commons license agreements for each illustration. Some require attribution.

---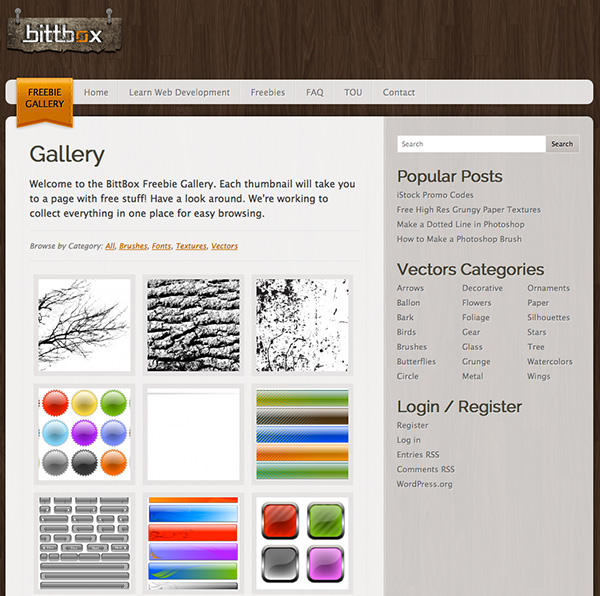 Free (or donate if they've helped you earn money) vector buttons, textures, nature. Also offers brushes, fonts, and textures.

---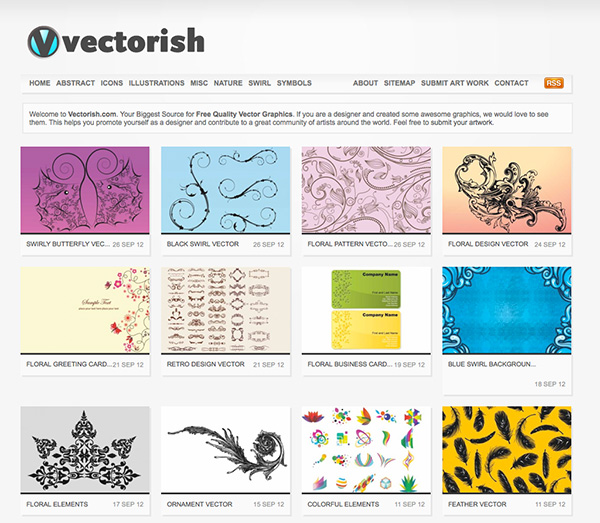 Free vector icons, swirls, symbols, and nature illustrations. Check each illustration for license agreements. Hasn't been updated in a while.

---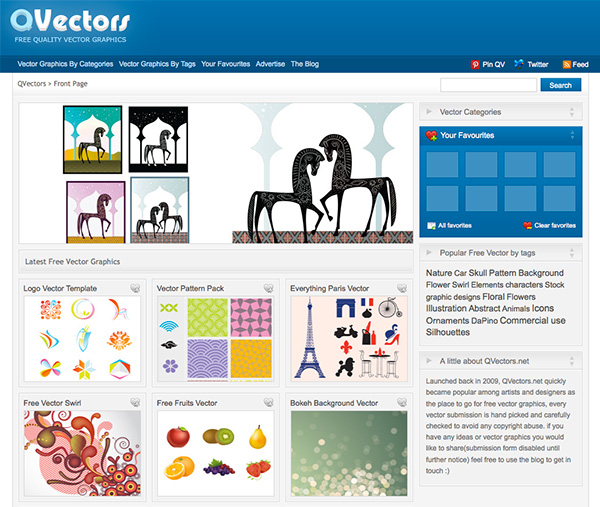 Free vector illustrations, icons, abstracts, floral, decorative and more. Check individual Creative Commons license agreements for each illustration.

---
Vector Stock Sites
Sometimes you can't find exactly what you're looking for on the free vector sites and need to purchase vector images. For those times, here are a few additional resources.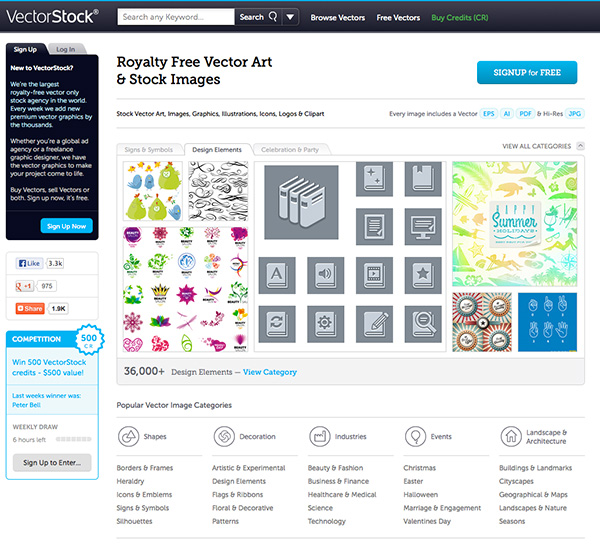 For purchase vector stock images. Tons of vector illustrations: vintage, retro, labels, banners, and more.

---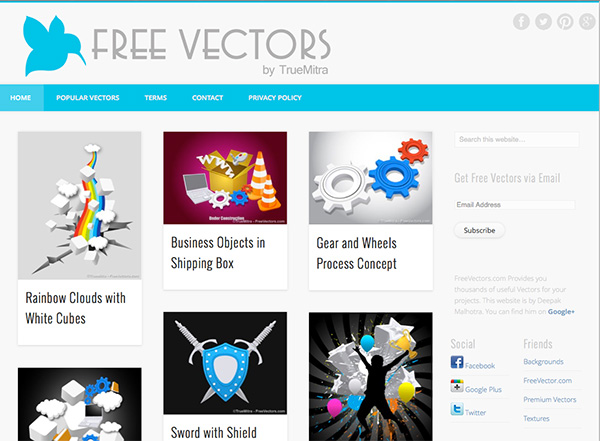 Pay for commercial use. Vintage, grunge, banners, patterns, and more.
#7: All major stock photos sites
(see this list of 12) also offer a variety of vectors for purchase.
---
Choosing just the right photos and illustrations can play a huge role in how your brand feels to your ideal clients, and how you feel about your brand.
Read more of the Finding Images for Your Brand series here:
12 Stock Photography Sites
5 Free for Commercial Use Stock Image Sites
Creative Commons Image Resources
Public Domain Image Resources
If you need help figuring out what images would best fit your brand there's a step-by-step discovery process in the Online Branding Basics course which is included in all subscriptions to Jewels Branch.
---
Want more DIY design resources like these delivered to your inbox? Sign up for the Jewels Branch newsletter!