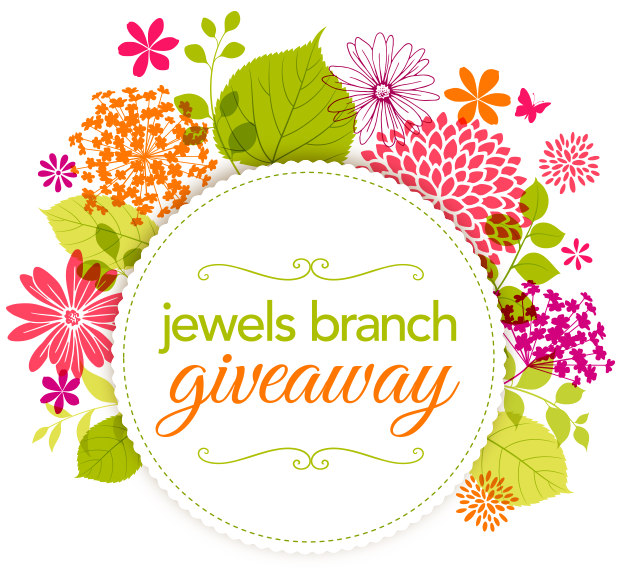 It's Giveaway time at Jewels Branch!
Thanks to everyone who entered the giveaway! Giving does a body good!
---
Winners!
One year subscription to Jewels Branch
Went to Dayna House on Wednesday, May 7
Come learn how to design a beautiful brand you're proud to show off. $588 value
---
$50 Creative Market Gift Certificate
Went to Michele Christensen on Thursday, May 1st
Feed your love of fonts, icons, photos, illustrations, etc.
---
$25 Amazon.com Gift Certificate
Went to Kris Duvall on Friday, May 2nd
Is your book wish list as long as mine?
---
$25 Etsy Gift Certificate
Went to Erica Strauss on Saturday, May 3
Inspirational posters and "I'm the Boss" nicknacks…got yours?
---
Moleskin Notebook
Went to Meg Marchiando on Sunday, May 4
For the notebook hoarders among us (ahem). (US addresses only)
---
A Mini Jewel Session
Went to Bianca Melling on Monday, May 5
One-on-one consulting to help you get your BIG branding and digital product projects planned. $299 value
---
A scholarship for The PDF Workshop
Went to Melissa Hottinga on Tuesday, May 6
Learn how to conceive, write, design, and produce your own beautiful PDF ebooks, course materials, magazines and more during this live workshop (coming soon!). $500 value
---