9 Holiday Gifts for Women by Women
I love getting to know online business ladies who are product makers, crafters, creators, artists, writers. Every day they are putting in the hard work and time it takes to see their ideas come to life. They are making books, clothing, jewelry, workshops, and more … just for you (and me!).
I asked my maker friends to tell me about their creations, to show me what they've been busy putting out in the world this year. I hope you are inspired to check out their work this holiday season and then go on and create those things that are in your heart.
---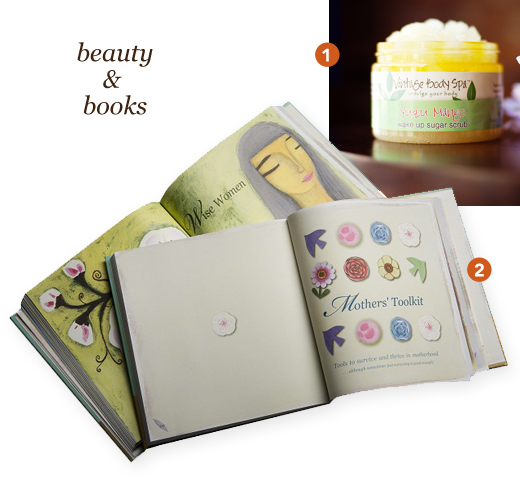 1. Wake Up Sugar Scrub from My Vintage Body Spa by Alyssa Middleton: Natural, organic and fair trade ingredients to pamper and treat all us busy entrepreneurs!
2. Purple Leaves, Red Cherries by Tania Elfersy and Andrea Katzman. An award-winning gift book for new moms and mothers of young children.
---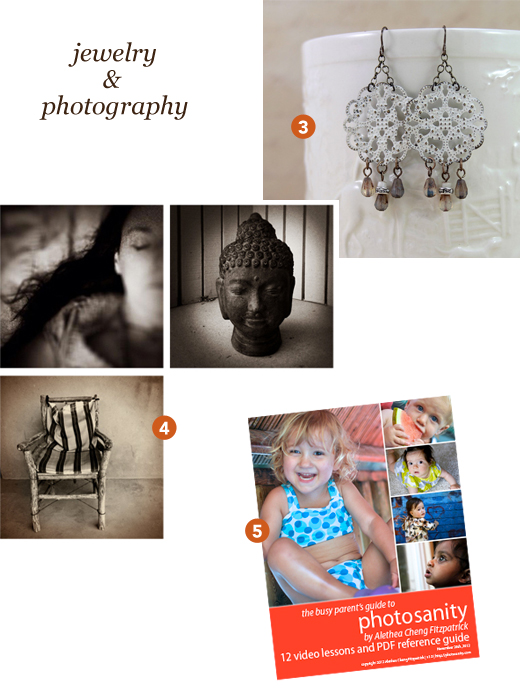 3. White Dangle Chandeliers from Christine Marie Studio by Christine Thatcher. Bold bohemian jewelry.
4. Fear*less Photography retreats with Catherine Just.
5. The Busy Parent's Guide to Photosanity by Alethea Fitzpatrick. Start capturing the fleeting moments of your children's lives in brilliant photos.
---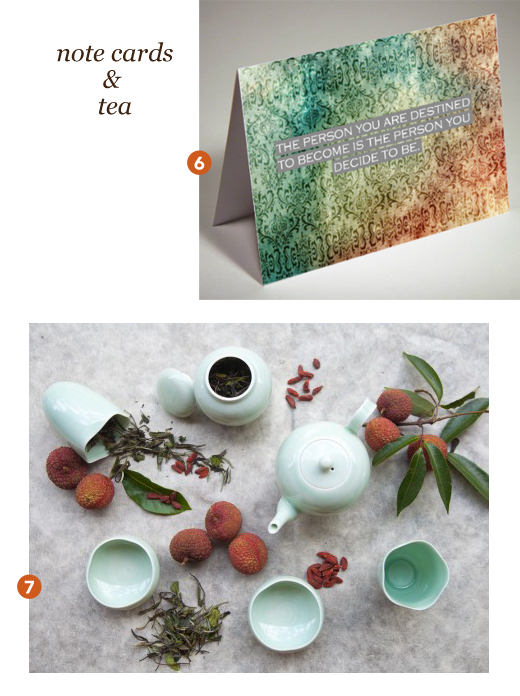 6. Republic of Freedom Cards for the Non-conformist by Heather Thorkelson. Six different designs.

7. Celadon Collection from Tranquility Tuesdays by Charlene Lewang. Personally sourced Chinese tea and handmade teaware.
---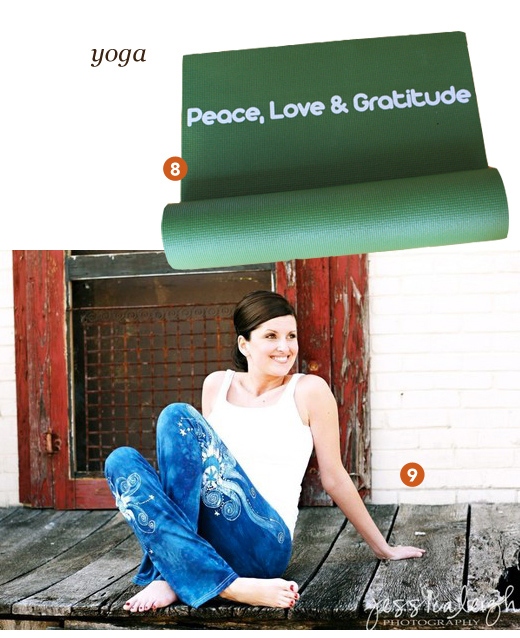 8. Peace, Love and Gratitude Yoga Mat from Widsom Mats by Jamie Kanner. Eco-friendly, non-toxic yoga mats with peaceful quotes.
9. Batik Yoga Pants in Blue on Blue from Batikwalla by Victoria Dresdner.
---
Who are your favorite makers, creators, artists, writers, workshop leaders? What's on your wish list from them this year?