It's a Fine Day for Adventuring
For years and years I dreamed of being a mom. I wrote baby names in the back of my address book and cooed over every baby I saw in a stroller.
In 2003, I became a mom twice in one day. I was amazed how soon being a mom became a routine. A routine full of crazy, overwhelming days of corners eaten off books, flying leaps that cracked laptops and floors scattered with rainbow colored snacks.
When the routine was just too much for me I'd load my twins up and we'd go adventuring.
We would just Go …
To the park to fill their shoes with sand. To the city lake to walk a loop and hide from the hungry geese. To the river to throw rocks and hear them plop. To the library to wiggle through story time.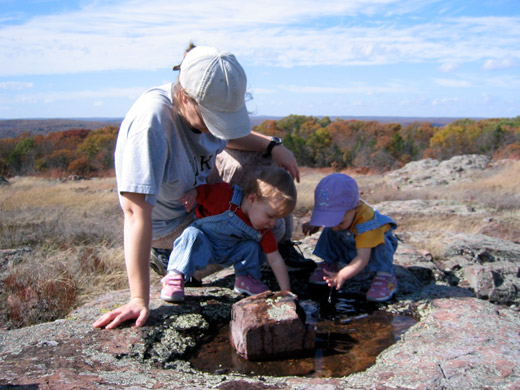 The act of just going, getting out of the house, out of the normal routine was exactly what I (we) needed every time.
For too long now, my graphic design business, my writing talent, my ambitions have been stuck in normal. I haven't had the courage to take any flying leaps, to throw any rocks, to go adventuring. I've been too scared to just go.
But today's a day for adventuring: I'm launching my website. It's a Go!
I can't wait to see where this adventure leads!