Jewels Branch Showcase: Cate Brubaker
Jewels Branch Showcases feature work created by folks who've taken courses at Jewels Branch.

---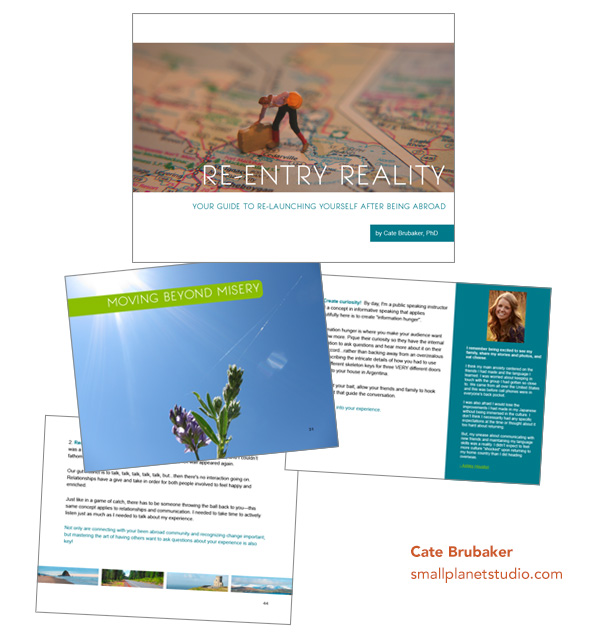 ---
Re-Entry Reality: Your Guide to Re-Launching Yourself After Being Abroad
Cate Brubaker of Small Planet Studio helps people relaunch themselves into their next great thing after being abroad.
Re-Entry Reality is an 89-page workbook full of practical activities and guidance for anyone who's been abroad (expats, students, long-term travelers, Peace Corp participants, etc.).

A percent of the proceeds from purchasing Re-Entry Reality go to support student exchange programs.
You can learn more about Cate and her work at Small Planet Studio.
---
Ready for your own showcase?
You can learn how to create your own logos, promotional graphics, e-books, and more at Jewels Branch. Come on over and start telling the story of your business through design.
---