Jewels Branch Showcase: Dana Leipold
Jewels Branch Showcases feature work created by folks who've taken courses at Jewels Branch.

---
The Handbook for Writing Well
Writing Coach Dana Leipold challenges writers to believe they can write well and use their stories to change the world in this handbook and in the many resources on her site.
Dana used design skills she learned at Jewels Branch to design this handbook.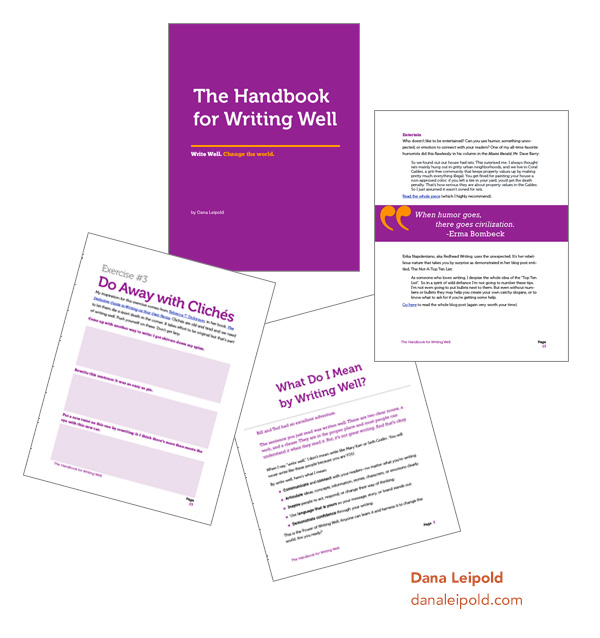 ---
Ready for your own showcase?
You can learn how to create your own logos, promotional graphics, e-books, and more at Jewels Branch. Come on over and start telling the story of your business through design.
---