Jewels Branch Showcase: Dr. Shanté Bishop
Jewels Branch Showcases feature work created by members of Jewels Branch's creative community.

---
Dr. Shanté Bishop's Holiday Gift Guide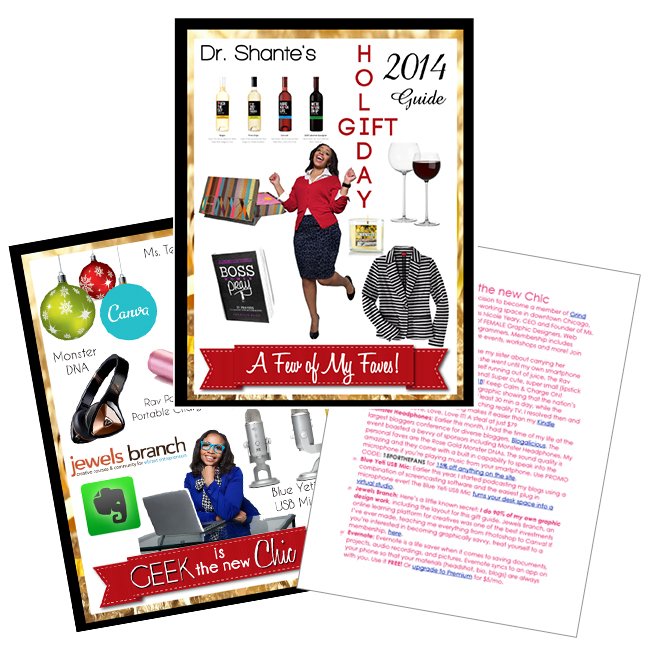 ---
Shanté Bishop of Design Her Label helps diverse women entrepreneurs gain the courage, clarity, confidence, and conviction to pursue their passion, build multiple revenue streams, and increase their visibility by launching successful brands.
She used design and software skills she learned at Jewels Branch to design this holiday gift guide. The guide features more than 40 gift ideas in categories like: entrepreneurs, geek is the new chic (Jewels Branch is even included!), health is wealth, naturalistas, guilty pleasures, and glamtastic.
Learn more about Shanté's work here and get her Holiday Gift Guide here.