Jewels Branch Showcase: Joanna Byrne
Jewels Branch Showcases feature work created by folks who've taken self-study courses or live workshops at Jewels Branch.

---
The Confidence Boost Project
Joanna Bryne is a clarity and confidence coach. She used skills she learned at Jewels Branch, along with her coaching experience, to write and design materials for her program The Confidence Boost Project.
The Confidence Boost Project is a 21 day self-study program created to help you learn about your own self-confidence and discover tools to build and develop resilient self-confidence.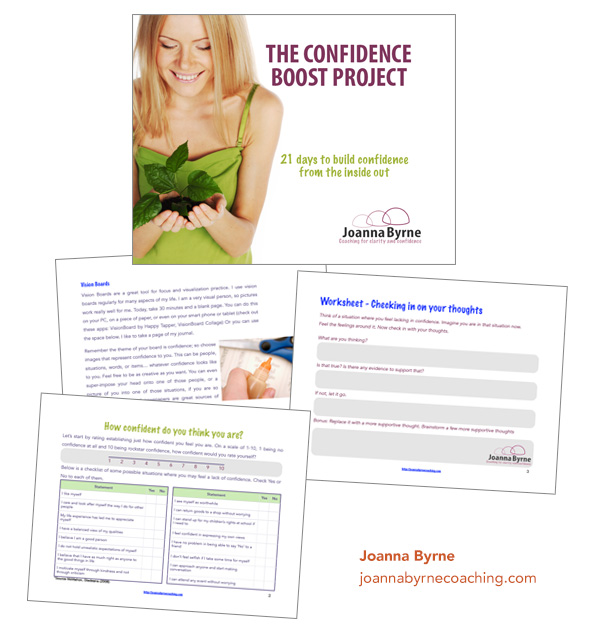 Way to go Joanna!
---
Ready for your own showcase?
You can learn how to create your own logos, promotional graphics, e-books, and more at Jewels Branch. Come on over and start telling the story of your business through design.
---