Jewels Branch Showcase: Kerrie Blazek
Jewels Branch Showcases feature work created by members of Jewels Branch's creative community.

---
Whiskey & Whimsy Retreat: Welcome Packet Design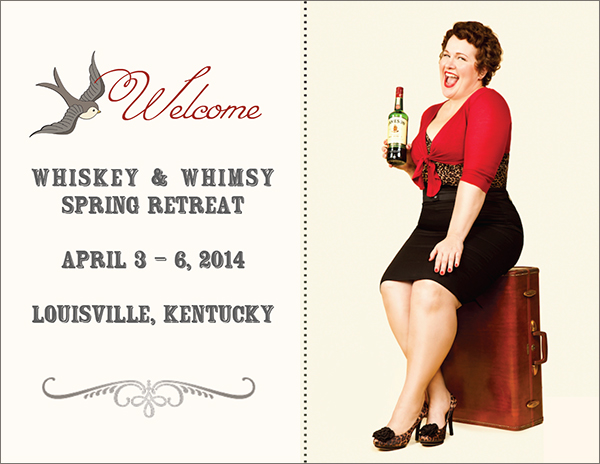 ---
Kerrie created a beautiful welcome packet for her upcoming retreat with design and software skills she learned at Jewels Branch.
Kerrie's retreat Whiskey & Whimsy is a one­-of­-a­-kind girls getaway … on the Kentucky Bourbon Trail. If you're on the lookout for an adventure this week, you're in luck… the Whiskey & Whimsy retreat starts April 3rd!
Kerrie has more adventures up her sleeve so keep an eye on Whiskey & Whimsy for details of upcoming retreats, local Chicago events, and soon, a virtual book club!
---
Ready for your own showcase?
You can learn how to create your own logos, promotional graphics, ebooks, and more at Jewels Branch. Come on over and start telling the story of your business through design.
---