Jewels Branch Showcase: Sue Ann Gleason
Jewels Branch Showcases feature work created by members of Jewels Branch's creative community.

---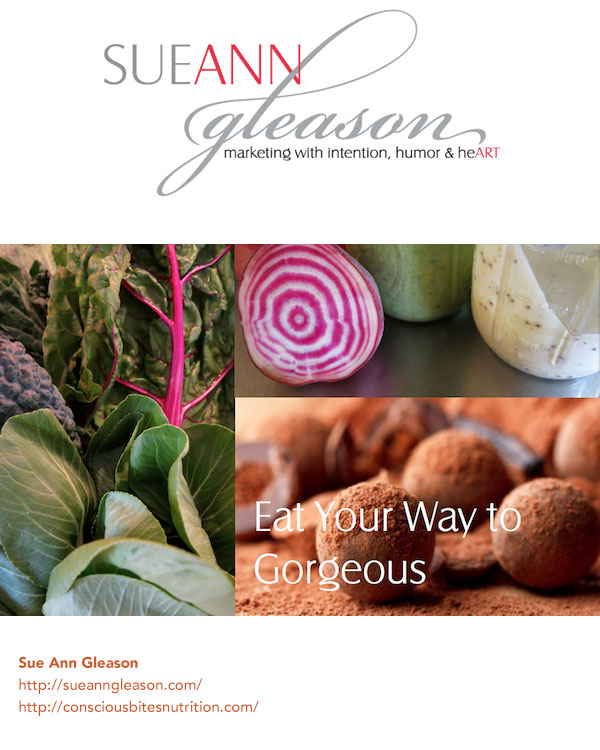 ---
Sue Ann designed a beautiful logo for her new website, SueAnnGleason.com and created a photographic feast to invite you to Eat Your Way to Gorgeous, with design and software skills she learned at Jewels Branch.
Sue Ann's tasty course, Eat Your Way to Gorgeous: 10 days of recipes, culinary blogs, chocolate, and more, begins August 19.
---
Ready for your own showcase?
You can learn how to create your own logos, promotional graphics, ebooks, and more at Jewels Branch. Come on over and start telling the story of your business through design.
---