Branding & Website Design
Kristen Herwitz: Business lawyer for women entrepreneurs at Herwitz Law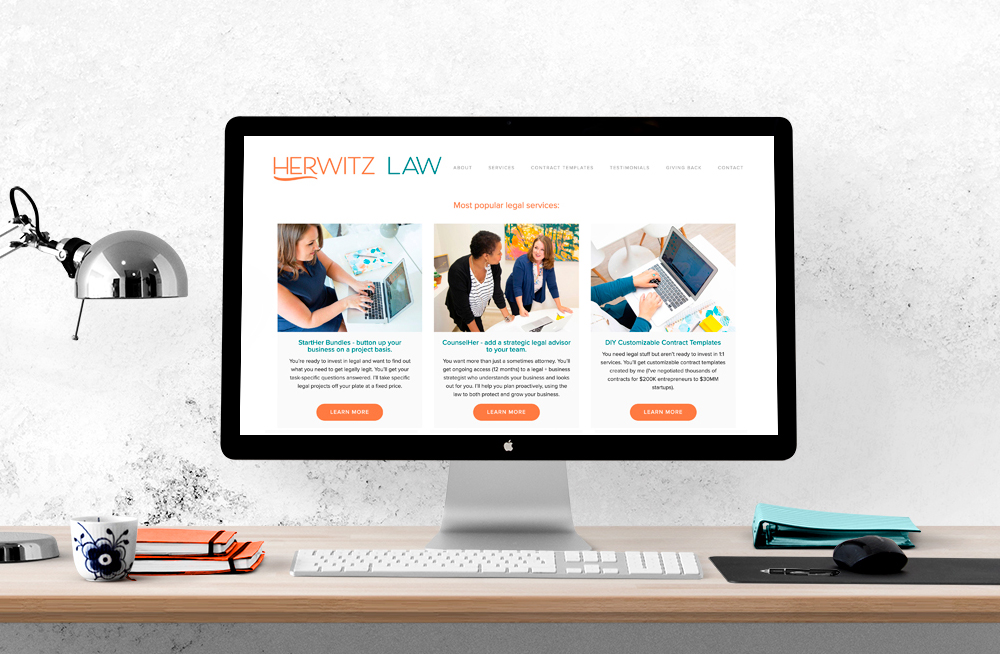 Logo Design
We worked with Kristen of Herwitz Law to create a new logo, sub-marks, and brand style to represent her personality. Kristen works with womxn-led, mission-driven small businesses. Herwitz Law is not a typical, traditional law firm. For example, Kristen's approach to law is transparent, inclusive, and kind.

Squarespace Site Design
While going through the logo design process with us, Kristen decided to engage us to redesign her Squarespace site, too. Click to see the new Herwitz Law website. Our goals with the site redesign: to incorporate her new visual brand and to better showcase all the legal services and products Kristen offers. We provided guidance for her brand photography, which was beautifully shot by Keri Vaca.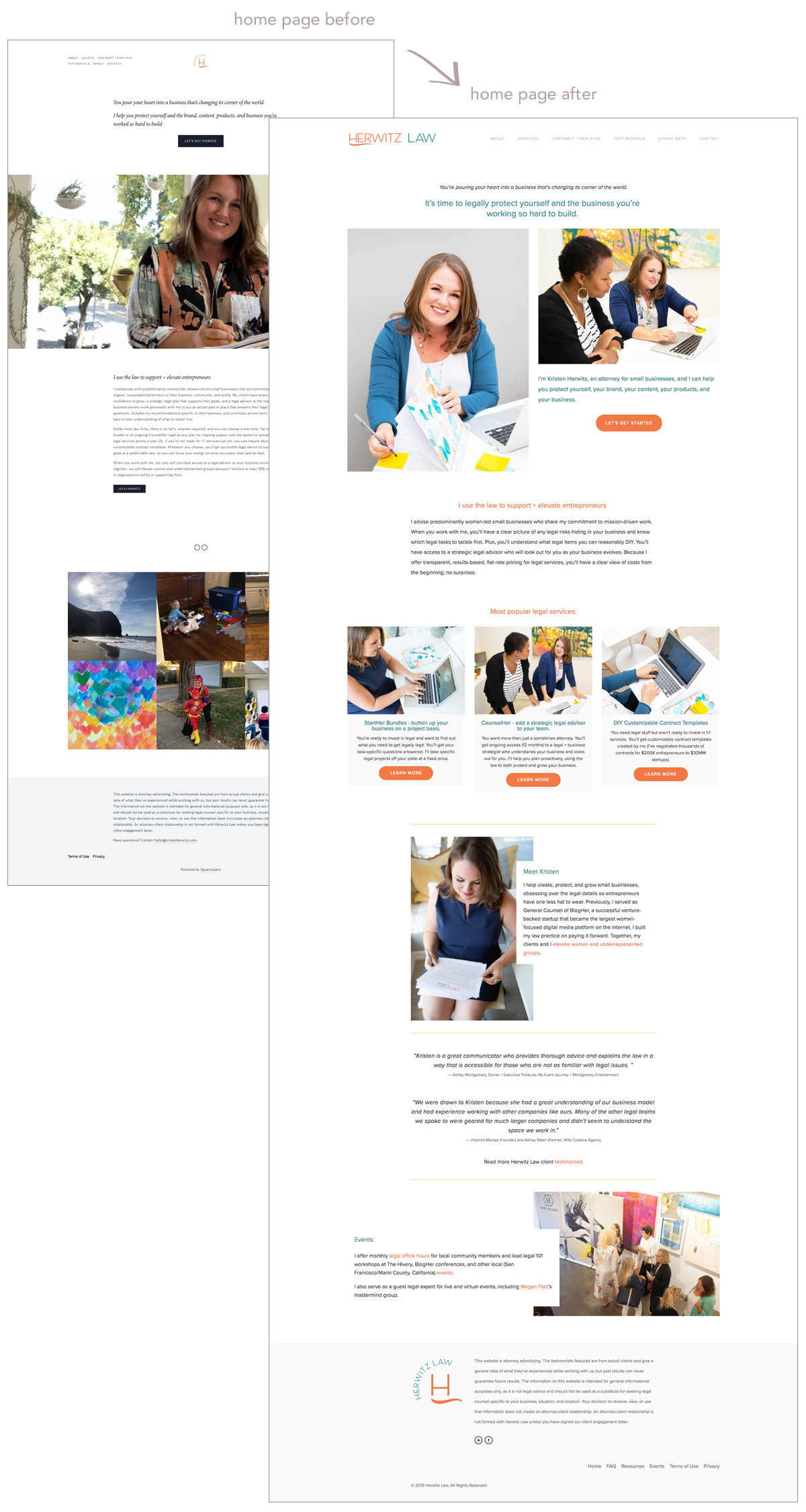 Content Strategy
Next, we helped Kristen assess her business goals and organize her site structure and content to guide visitors to her offerings. After that, to ensure alignment with her brand and current business goals, we reviewed and edited all copy. Kristen's site was optimized for search engines, too.
About Kristen
Kristen's site showcases her expertise in small business law and her transparent, accessible approach. In addition to providing issue-specific legal advice to small businesses, Kristen provides ongoing strategic legal and business advice to clients through her CounselHer service. For those looking for DIY legal contracts, Kristen also offers customizable contract templates. Kristen hosts monthly legal office hours and leads legal 101 workshops at The Hivery in San Francisco, California.
What would updating your site, or launching your very first website, do for your business dreams?
Reach out and let's chat about your business.