The First Taste of Summer
Our living room is a miniature greenhouse.
Rows of plant pots are lined up by the windows to catch the sun.
The girls make a routine of checking the pots every morning and afternoon. So far nothing, no peppers, no broccoli, no petunias.
But yesterday after school Adia came running into my office with a huge grin on her face.
"The broccoli's sprouted! Come and see!" she yelled.
Her sister, Loren, and Jamie and I went to look. There they were, tiny green shoots with lobed leaves at the top. Sometime between 8 a.m. and 3 p.m., when no one was watching, the broccoli emerged.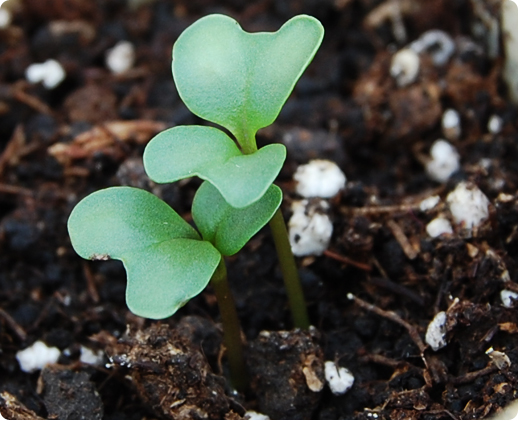 At my house, spring gets us out of our winter pity party. It gets us off the computer and out into the garden. It gives us a purpose.
In those little broccoli sprouts we see a course of action plotted out with a tasty end result. We'll transplant, we'll water, we'll weed, we'll keep the rabbits out of the garden.
Magic will happen when we're not even watching.
Suddenly the broccoli will have a head that wasn't there the day before. A ripe tomato will appear and we'll share that first taste of summer.