Video Tutorial: DIY Logo Design using a Creative Market Template
From Template to Logo
If you're diy-ing your business branding and don't have much graphic design experience (yet), logo templates are great way to get started designing your logo.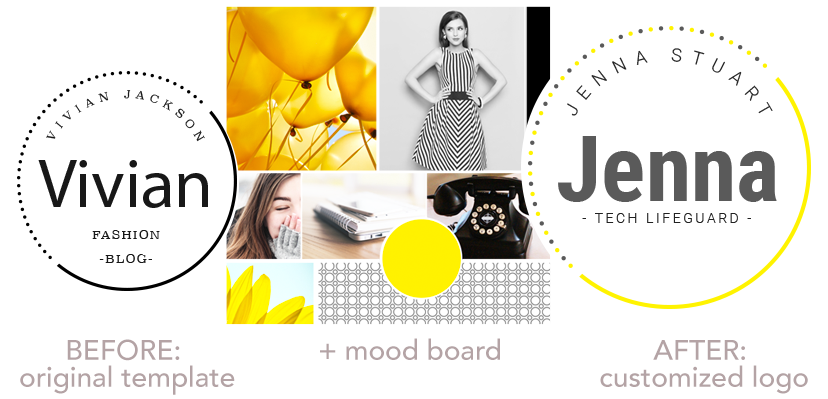 Logo templates let you skip right over the dreaded "blank page" part of the design process and jump right into design. You get an overall vibe and structure to start from and then, you can customize the logo template with colors and fonts to match your brand. If you are bootstrapping, or working on a tight budget, a logo template pack from Creative Market is cost-conscious investment.
Tutorial
For this tutorial, we used a logo template from the Feminine Logo Templates – MINIMAL pack at Creative Market and customized it in Illustrator to match this Brand and Be Seen style guide.
If you're trying this process yourself, start with a logo template that matches your unique brand style and appeals to your specific niche or audience.
Is your style feminine and flowery?
Try this watercolor and floral logo template pack.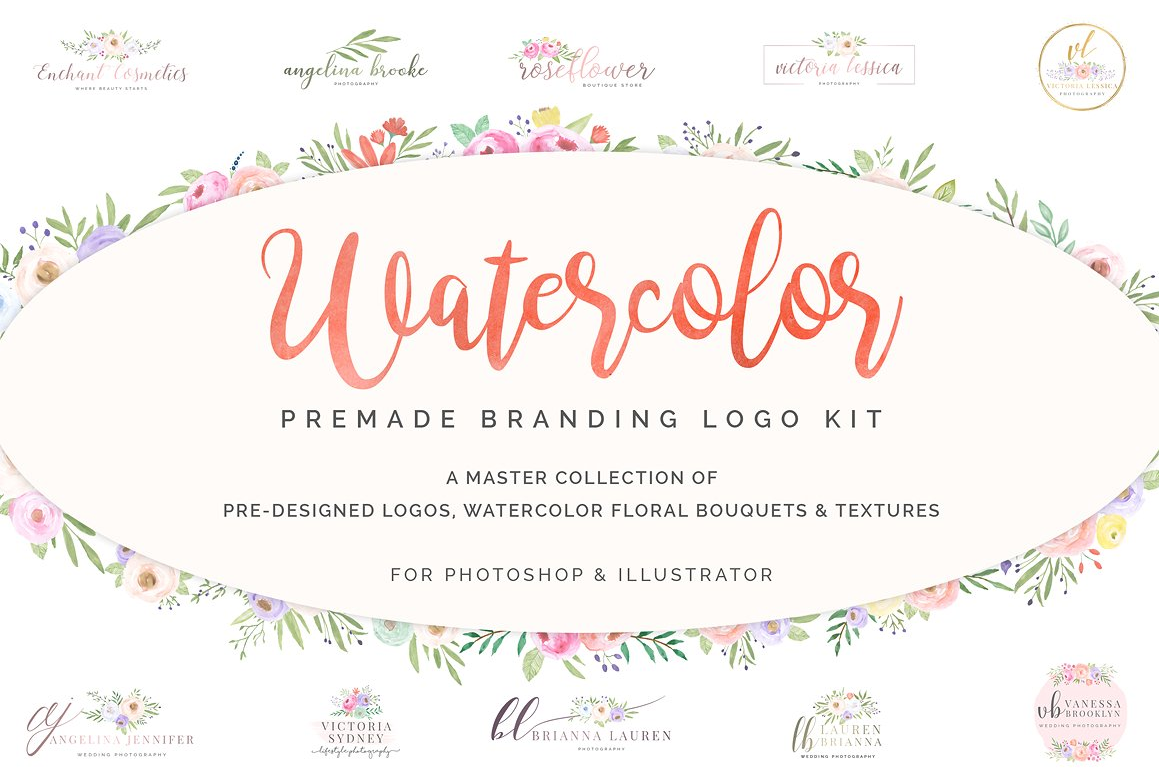 ---
Upscale and luxe?
Try these glittery, gold foil templates.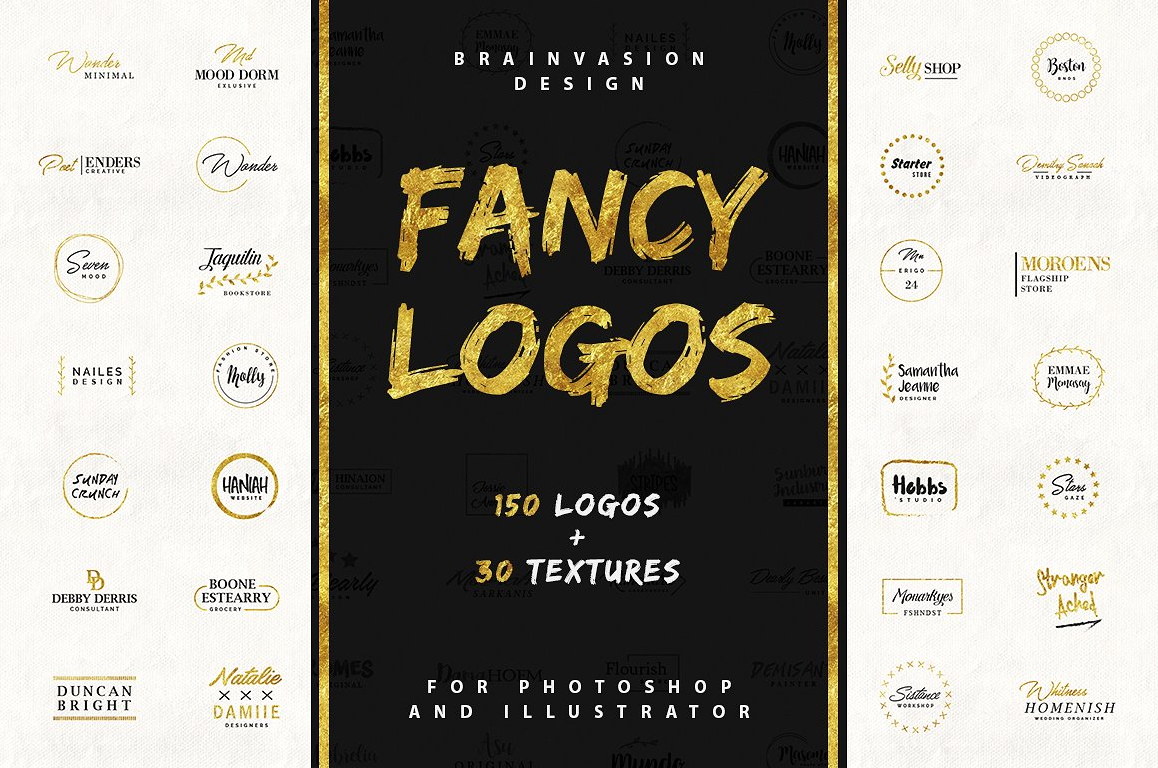 ---
Warm, rustic and approachable?
Try these vintage-style templates.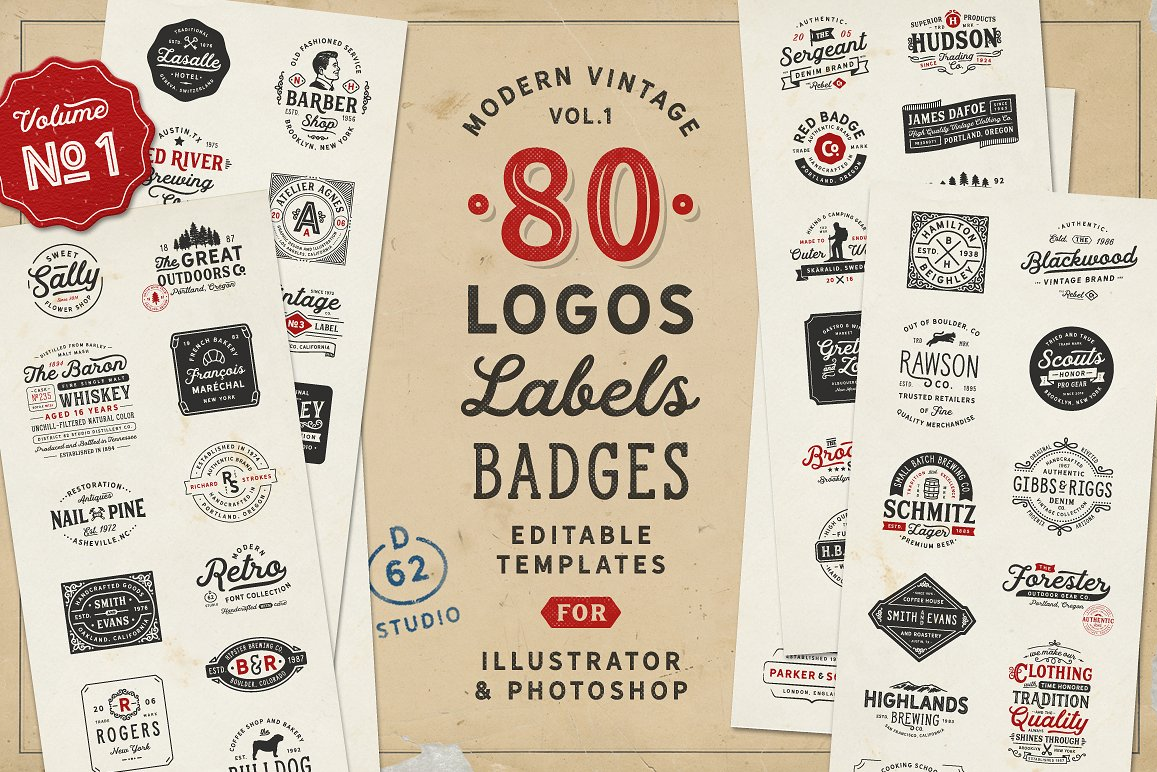 ---
Read the description of the template pack carefully to see what kind of files are included. For most templates offered for sale on Creative Market, you'll need Illustrator or Photoshop to edit and customize the template files.
Want to learn more about designing your own logo and branding?
Sign up below for regular tips and tutorials like this delivered to your inbox. Or join The Brand Workshop to work through the process of building your brand step-by-step.