Women Branching Out: Amber McCue
I'm very happy to have Amber McCue of AmberMcCue.com here on the blog today as part of the Women Branching Out interview series.
Amber is a business coach who brings her corporate business background, experience running her own photography boutique, and high energy to the table to help entrepreneurs optimize their business operations and outsourcing.
Her new group program for entrepreneurs, How to Clone Yourself, starts October 14.
Here's Amber…
Q: Tell me about your business. Who do you love to help and why?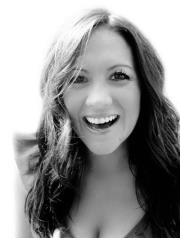 I am crazy about helping small business owners and solo entrepreneurs run their businesses better. When I talk about running the business, I'm talking business planning, financials, building a team, systems, process, training, hiring, difficult conversations, leverage, client engagement, pricing strategies,and team building.
In my experience not only do small business owners have a passion for making big change, but they are the most well equipped to do it because they are not encumbered by the same challenges as big-business. Entrepreneurship is increasing at the highest rates in 16 years. Small business owners and entrepreneurs have the opportunity to fuel unprecedented change.
By starting with a strong foundation in terms of business operations and organizational structures, the potential impact one can have on their person tribe as well as the extended ripple effect that can be made is astounding. Not to mentioned the personal satisfaction and fulfillment that follows.
– – – – – – –
Q: You have lots of experience running business operations for big and small businesses. When did you first start to recognize the impact outsourcing could have in your own business?
I first started to outsource in a bigger way when I realized I was in way too deep and I stopped enjoying my business, my passion. I quickly went back to what I did in corporate and realized I could apply the same concepts – in a much different way – to get better leverage in my business.
It is a highly personal process, however. I like to go into the deep end of the pool myself to make sure I fully understand what is happening before I hand off and train or outsource activities to someone else. For me, this helps me understand and appreciate what is happening as I hand off.
When you are starting up, you might not want to outsource everything right from the start. Or maybe you do – I admire people who do that. Either way, you'll want to set up strong systems and process so when you are ready to outsource it is a more seamless transition.
– – – – – – –
Q: Why do you think women entrepreneurs fall into the trap of trying to do it all themselves? and What do you tell your clients to help them start to see the potential of outsourcing?
I personally fall into the "do it all" myself trap because I'm immensely curious to know how things work. It takes time to outsource and get someone else up to speed. Often times in any business I have found people believe it is faster to "do it myself" than to train or teach someone else to help.
It's true, it will take a little extra time to train someone else in the short term. But in the long run, you'll better be able to leverage your skills, play in your zone of genius, and in the end reap the benefits in terms of increase income.
I recently heard both Erika Lyremark of the DailyWhip and Fabienne Fredrickson of Client Attraction say that every time they delegate, they make more money.
By letting someone else do what you do not like to, but they truly enjoy and are skilled at doing, you will level up and you'll be bringing people with you (how cool is that?).
– – – – – – –
Q: Are there business tasks that everyone should outsource, or is deciding what to outsource an individual decision?
Start with repeatable tasks. Anything you do again and again can likely be outsourced, systematized, or delegated.
– – – – – – –
What is your favorite aspect of your running your own business?
I love personalizing solutions and ensuring my clients get exactly the right strategy and action plan they need to grow their business.
I get turned on by a challenge. I love problem solving in my business and with my clients.
Notice I did not say it is the systems or the process I love — Those are a means to an end for me.
A really good ending. 🙂
I also love building a budget and a financial forecast. Not because I love math or numbers. I hate math in fact. What I love about a budget and a financial forecast is that it is the one place a business owner can bring all of their dreams, plans, and strategies together in one place to see how it will really work. It is where the rubber meets the road so to speak.
– – – – – – –
Q: Who are your business role models and why?
Erika Lyremark – Erika kindly kicks your butt, sees your potential, she won't let you give less than your all, and she shares.

Danielle Laporte – I had a 90 minute strategy session with her and felt like I had meditated for 90 minutes when it ended. She is a killer business strategist and does it with soul. I only hope my clients feel as good as with me as I did after working with her.
Erin Giles – Erin is the walking billboard for how businesses can do good.
Morgan Day Cecil – She reminds me that slow and steady wins the race.
– – – – – – –
Q: What did 7 year old Amber say she wanted to be when she grew up?
7 year old Amber wanted to speak. At the time I thought I wanted speak to a group of students in the role of teacher. As I grew and was exposed to more, I knew I wanted to speak to entertain and teach adults how to good things in the world through, with, and for other people. I was obsessed with how to be a better person, how to run a better student council meeting, make a better newsletter that people will actually read, more efficiently get my homework done, be more positive, etc.
– – – – – – –
Q: What does "The Art of Spreading Yourself Thickly" look like in the McCue household?
This question makes me smile. I love this stuff so I practice it all with my family – I am lucky to have a husband and two daughters that play a long. For example, our household budget that looks much like a business profit and loss statement.
– – – – – – –
Q: Is there anything else you'd like us to know?
Take a leadership role to run your business. It all becomes so much easier and richer when you do.
– – – – – – –
Amber McCue is an entrepreneurial business coach and small business consultant, teaching leaders how to run a business that increases their bottom line and fuels change. Not only has Amber coached business leaders running up to $30 million dollar budgets, but she has experience running her own business as the cofounder of a photography boutique. Amber consults with entrepreneurs and small business owners one-on-one and in in her group program called How to Clone Yourself. You can sign up for a free consult and cloning session here. Amber can also be found at: ambermccue.com on Twitter and Facebook.

Please give Amber some comment love below and share her story!