Women Branching Out: Amy Scott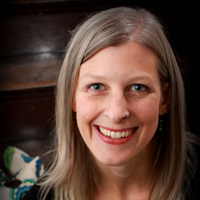 I'm very happy to have Amy Scott of Nomadtopia on the blog today. Amy's been location independent, living and working all over the world, for the last nine years. She inspires the nomad in me to dream of Airstreams and beaches.
Amy's combined all her experience into an online course: Create Your Nomadtopia. This course will help other nomadic souls figure out what their version of an ideal life looks like and support them as they take steps toward that life. The course starts February 25.
This Wednesday, February 20, Amy is holding a free Q&A call to answer all of your burning questions about creating and living your own Nomadtopia. Click here to sign up.
Here's Amy …
Tell us about Nomadtopia. What do you do and who do you love to serve?
Nomadtopia is all about helping people create their ideal life, anywhere in the world—their "Nomadtopia," as I like to call it. This means being location independent or otherwise creating a lifestyle that gives you the freedom to live and work from anywhere, travel long-term, move abroad, and more.
My goal with Nomadtopia is to show people that it is possible to live this lifestyle, and to give them the tools, inspiration, and confidence to make it happen. I don't espouse a cookie-cutter approach or tell people they should live their life the way I live mine; I give them the resources and information to find their ideal life.
Nomadtopia is for men and women who have this nagging feeling that they want more out of life. They love to travel and are inspired by others who are living a life of freedom and adventure. They're looking for a way to do things differently, but aren't sure how to put it into practice.
There are many websites and programs out there that focus on how to build an online business, and while that's useful and important for many people, I'm more interested in the rest of it: What lifestyle is best for you? How much money do you really need? What should you do with your house? What's the best way to set up online/international banking? How do you stay happy and healthy on the road?

What are some of the biggest misconceptions people have about living a location-independent lifestyle?
Probably the biggest one is that you need a lot of money. But when you start to break it down, and consider all the costs you have in your "normal" life that you won't have on the road (housing, cable, cell phone, commute…), you start to realize you could very well save money with this lifestyle. If you don't move around too much, and you seek out destinations with a lower cost of living, it's possible to live very cheaply. For example, when I quit my job in 2004 to travel around the world, I had saved about $12,000, and that lasted me for almost a year without working. And, for much of the time I've lived in Argentina, my expenses have averaged about US $1,000 a month.

Another misconception is that it's too difficult or complicated to create this lifestyle. I'm not saying it isn't complicated, but it's not any more complicated than the things we often put up with in "normal" life. For me and many others, it's absolutely worth dealing with the challenges of international taxes and banking, visas, insurance costs, and more, to live this lifestyle—just like other people choose to handle the challenges of long days at the office, raising children, or owning a car because of the benefits and joys those things also bring them.
What's the first bit of advice you give someone who knows they want to shake up their current lifestyle, but doesn't know how to get started?
Identify what you want to change in your life and why, and what kind of lifestyle will help you achieve your goals. (Do you want to spend more time with your family? Explore exotic destinations? Work less?) Focus on what you really want, and don't just follow what everyone else is doing. I always tell people, there's no right way to live your life, as long as it's what you really want.
Then, break it all down into manageable pieces to identify what you really need to have in place to make it happen, and just get started. It can seem like a lot at the beginning, but by starting small and taking action, eventually you'll get there.
What does your own personal Nomadtopia look like?
My Nomadtopia has taken lots of different forms over the years. It began in 2004, when I traveled solo around the world for nine months. I came back from that trip determined not to go back to an office, and since then I've started several successful businesses, moved around within the U.S., moved abroad, and continued to travel. I'm now married, and my husband and I keep a home base in Buenos Aires, Argentina, but spend much of the year traveling.
How has running your own business while living around the world empowered you?
It's made me much more confident in general; I'm amazed when I think back on everything I've managed to do in the last nine years. In particular, this lifestyle has made me more comfortable with uncertainty. No matter how much you research and plan, there will always be things that don't go as planned, and over the years of traveling and running businesses on the road I've learned that I can handle anything that comes my way. This allows me to go with the flow and not get stressed out by unexpected events, and it also encourages me to take more risks.
What's the biggest challenge you've faced during your travels and what did it teach you about yourself or the world?
Perhaps you were looking for something a little deeper, but truly, finding a reliable Internet connection is one of the biggest challenges of life on the road! It's taught me the importance of having backup methods to communicate with people, and how to keep my businesses afloat even when I'm offline. But it's also highlighted the importance of unplugging now and then, and of being present so I can fully experience my surroundings wherever I am in the world.
Finish this sentence. I believe…
If you embrace your dream, and focus on doing everything you can to make it happen, virtually anything is possible.
Where in the world will we find Amy next?
My husband and I are in Buenos Aires until April or so, then off to Peru (where I'm co-leading a retreat!) and possibly Ecuador or Colombia until we head to World Domination Summit in Portland, Oregon, in July. Then, we're talking about spending the rest of the year in Southeast Asia.
– – – –

Amy Scott left her office job to travel the world in 2004 and never looked back. She's created a life that allows her to live and work from anywhere and now keeps a home base in Buenos Aires while she travels the world with her Argentine husband. Through her various online businesses she empowers people to reach their dreams, whether it's becoming location independent or finally writing that book. Instead of prescribing "proven methods," she offers tips, inspiration, and resources so you can choose the path that works for you—and then gives you the support and accountability you need to actually follow through. Amy is the author of Destination Nomadtopia: Discover the Ideal Lifestyle for Your Nomadic Soul and creator of the online program Create Your Nomadtopia. You can follow Amy's adventures on Twitter and Facebook.
– – – –
Where would you love to take your nomadic soul? What can you do now to start heading that way?
– – – –