Women Branching Out: Mic Boekelmann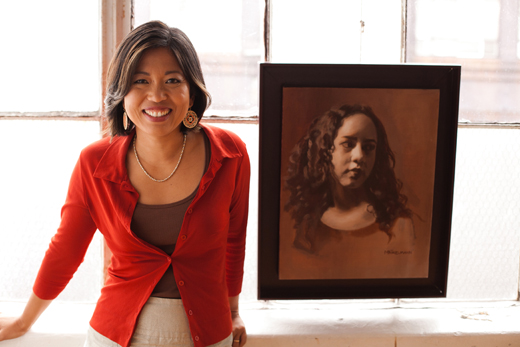 I'm excited to welcome award-winning painter and art coach Mic Boekelmann to the Women Branching Out interview series.

Mic's the creator of Orange Door, an art community for creative women in Princeton, New Jersey. She helps women make time for their artist journeys by providing a beautiful environment, community, and support.
You can sign up for a free mini drawing class from Mic at Orange Door.
Here's Mic …
Tell us about Orange Door. What inspired you to start it?
Orange Door was inspired by the drawing and painting classes I held for women in my home studio in Princeton, New Jersey. It is a symbol for the creative possibilities that await you and my front door is really orange 🙂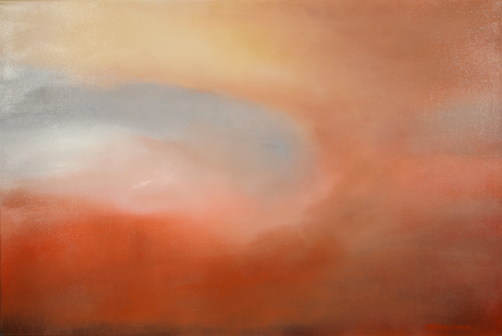 What advice do you have for women who are yearning to begin a creative journey, or restart their journey, but haven't yet take a first step?

If you have a desire to start creating – it doesn't matter how small or large this desire is – honor it and take action. Schedule creative time and fill it with sketching, attending a weekend workshop, etc. The important thing is to show up and create. Have some sort of accountability – especially if you're just starting your journey. One step will lead to another, so don't over think this.
– – – – – –
When did you first start painting?
I started abstract painting in 2001 and then moved on to classical painting in 2010 when I was 40. I'm a living testimony that it's never too late to start.
– – – – – –
What have you learned about your own artistic process from teaching others?
I've learned that the process takes time. It requires patience and being kind to yourself because you are your own worst critic.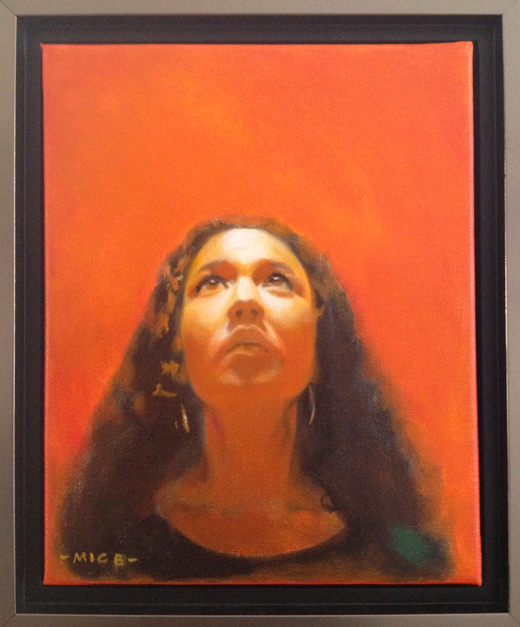 You've lived in four different countries, how has this experience impacted your take on life?
I value the beauty of diversity. Cultural differences excite me, but I also know that at the core we are all the same. We all share experiences such as hope, despair, dreams and love. I'm not thrown off by differences, I seek connections.
– – – – – –
Which artist(s) present or past would you love to sip Chianti with?
Frida Kahlo and Artemisia Gentileschi. That would be heavy and interesting, but I hope my time would them would still be infused with laughter.
– – – – – –
What your favorite museums in the US and abroad? 
I like the Princeton Art Museum – it's small, not overwhelming and they have a nice range of art. You still get to see a Warhol, a Van Gogh and a Monet.  
The museum I would like to live in is the National Gallery of Canada based in Ottawa. It has a garden court, a water court and plenty of seating to view and connect to the art. The architect did an amazing job to create a building where your soul can breathe in art and feel refreshed.
– – – – – –
Why do you think it important for us to have art in our lives?
It's breathing space for your soul and your mind.
– – – – – –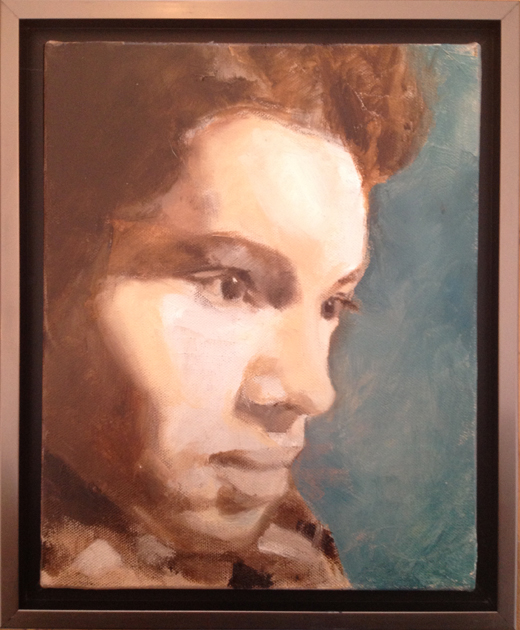 Mic Boekelmann is an award-winning painter, based in Princeton, New Jersey. She's married to the coolest German, Joachim, and is the mother of two entertaining kids, Max and Luisa.  Her paintings are reflections of the beauty and potential she sees daily. You can find Mic at her studio, at Orange Door, and on Facebook.
– – – – – –
How do you bring art into your life? Do you paint, draw, write or do you fill your home with your favorite art? Share your art story below.