6 Content Brainstorming Adventures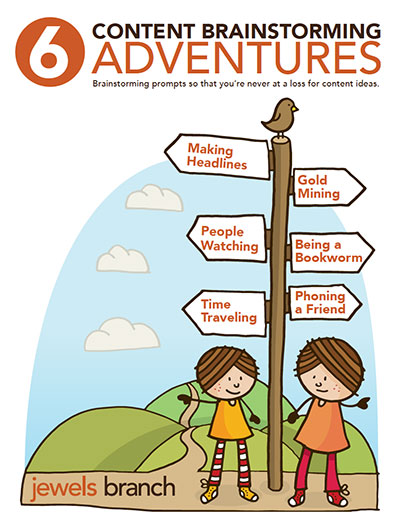 Free e-book! Download here: 6 Content Brainstorming Adventures
This is a sneak peek at a few of the lessons from our Content Brainstorming course.
Let me know if any of the prompts spark content ideas for you!
---
Want an e-book like this for your biz? Come learn how to create your own!
Come learn how to write, design and promote an opt-in that's perfect for your clients Opt-in Brilliance.
---