8 Gifts I'd Love to Find Under My Business Christmas Tree
My husband, Jamie, always makes fun of Christmas with my folks because my side of the family is a study of extremes when it comes to holiday gift giving. We buy really practical stuff for each other like socks, shampoo, and tooth brushes, and then really fun, silly, completely impractical stuff like a case of sardines or a Whoopee cushion.
If you know me well, you'll know I have a hard time treating myself. When Jamie asked me what I wanted for Christmas, I sort of panicked. I didn't really know what I wanted. 

So, I asked my friends and colleagues to tell me about their work. What products and services did they create or sell that would be great gift for ladies like me this holiday season.
Here's a list of all kinds of fabulous gifts created by lots of fabulous ladies!
Compiling that list was a good start. It help me stop and think about what I really want for Christmas, and please no Whoopee cushions this year! The list I gave my husband (below) is 100% me: practical, with a bit of whimsy, and a big dash of business.
---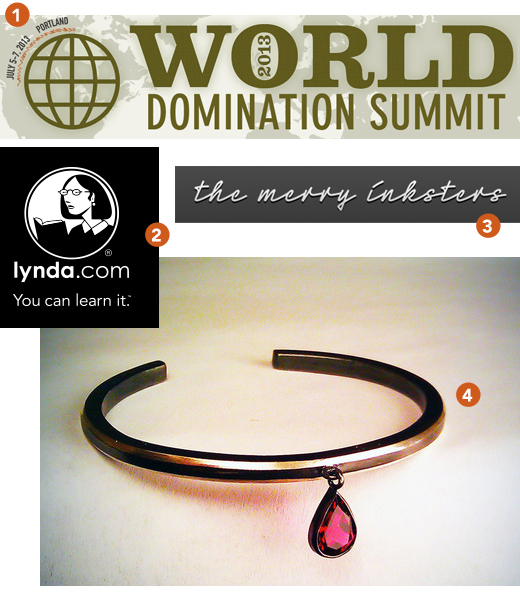 Hello hubby, put us on the wait list for January, please! Come July I want to be in Portland. $506.95 per person.
I could live on Lynda.com. I'd spend my days learning all kinds of new software and business skills and photography tricks. Gift subscriptions start at $25/month.
I write a lot and I want to write more. I know I need accountability and a community to keep me motivated when the writing gets tough. Membership is $26.95/month (if you sign up by December 31, 2012). December 17th update: The Merry Inksters is also offering a 3 month gift membership for January-March, 2013.
To remind me daily of all my superpowers, especially for those times when I don't think I have any. $350
---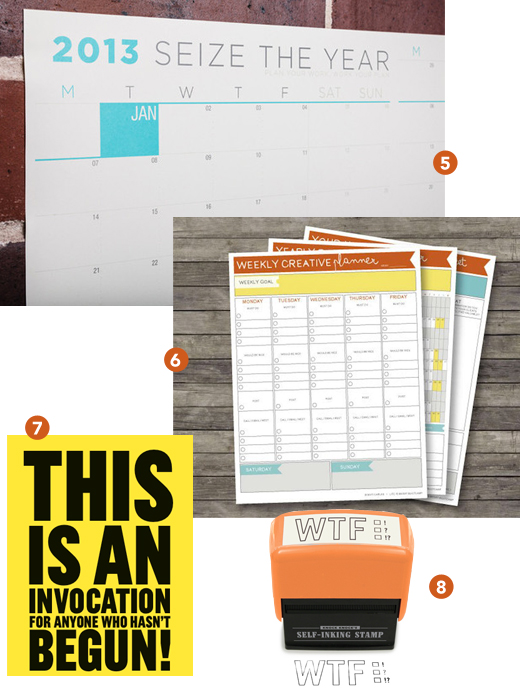 Yes, I would love to seize the year and to be able to see all that I have planned out for 2013 at a glance. $30
Life is completely messy, but I have a feeling Mayi's planners would make the mess so much more fun. $40
If you haven't yet watched this video http://ashow.zefrank.com/episodes/1 from Ze Frank you must. I'd love a poster to remind me that I will be fine, that I don't need cheese, and I just need to start this sh*t up! $25
I would just like to be able to use this when I need to. You know, when things are getting a little surreal, and I can't say anything out loud. This would come in really handy. $9
What gifts, practical and not-so-much, would you love to see under your entrepreneurial tree this year?