DIY Project: Design Your Own Monthly Calendar Printable
Here's a DIY graphic design project for you: create a branded monthly calendar pdf for your business.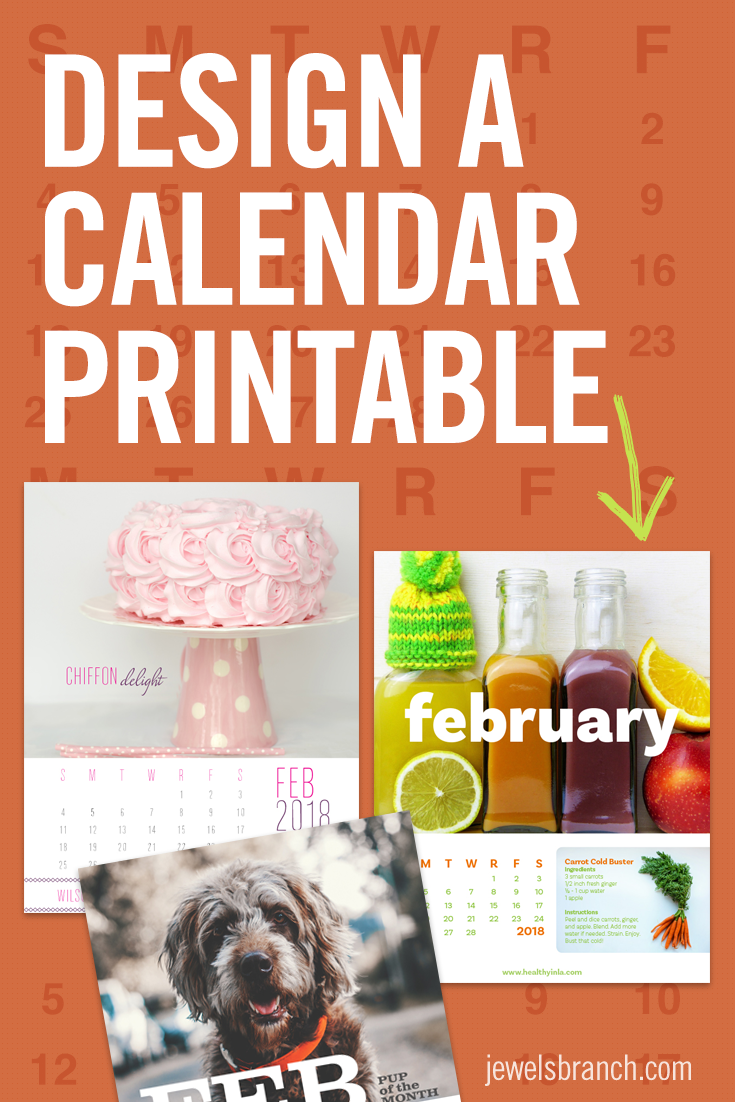 Imagine the possibilities for your business…
Health coaches, you can use the calendar templates to create a branded pdf that showcases a healthy recipe each month. Dog Groomers, you can use the calendar templates to create a Pup of the Month calendar. Bakers, you can use the calendar templates to showcase your tasty treats each month. Brainstorm some content you could share each month, download the template and go make your own calendar!

---
This project includes templates (InDesign, Pages, Photoshop, and Illustrator formats) along video tutorials to help you create a branded monthly calendar to share with your audience. Download the template, customize the calendar months to match your brand style, add in additional content, and save out a pdf of the calendar to share with your clients and customers.
Grab the templates and watch the tutorials here:
Each template has pages for all 12 months of 2019. Each month has all the days/dates included. Tutorial videos show you how to customize the template.
InDesign Template
Pages Template
Illustrator Template
Photoshop Template

---
Looking for a Done For You option?
Want us to make a calendar for you? We can! Book a consult here!
*Music in video: Buddy via CC license from Bensound.com
Prioritize Your Business Projects in 15 Minutes with this Printable Planner
Ever feel like you don't know exactly what to do next in your business? If so, it's time to stop and spend some time making a plan. Making a plan each month means you'll know exactly what steps to take to keep your business moving forward, less second guessing and more doing!
Imagine the Possibilities
Download the calendar, commit to taking one tiny action per day, and see how much progress you can make.
Fifteen minutes of focused action, every day in November = more than 7 hours of work on one or more of your most important projects!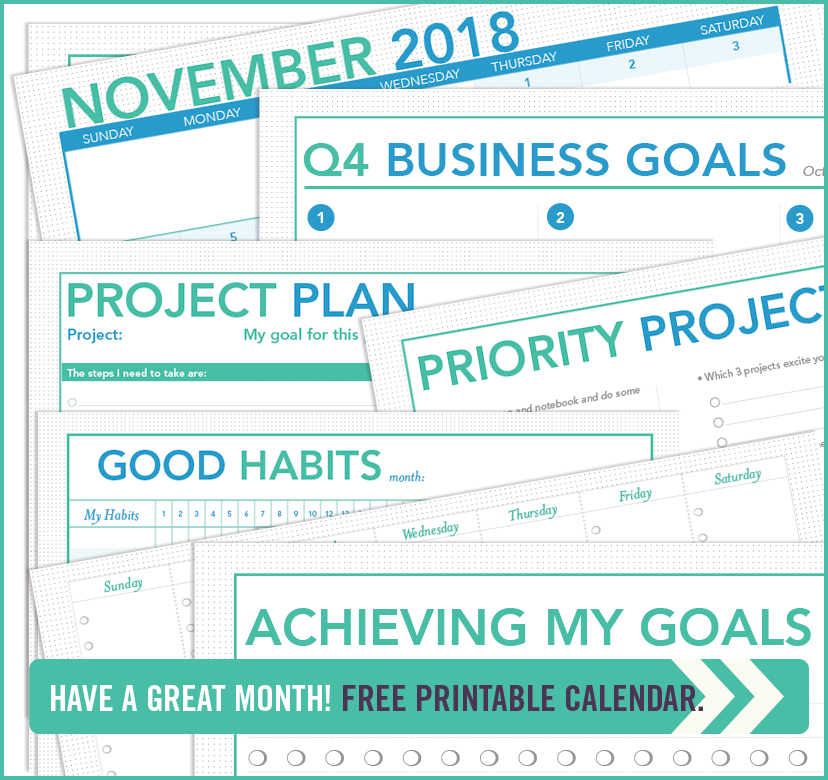 Speed up Your Planning
In addition, watch this video to walk through choosing your priority projects for October!

---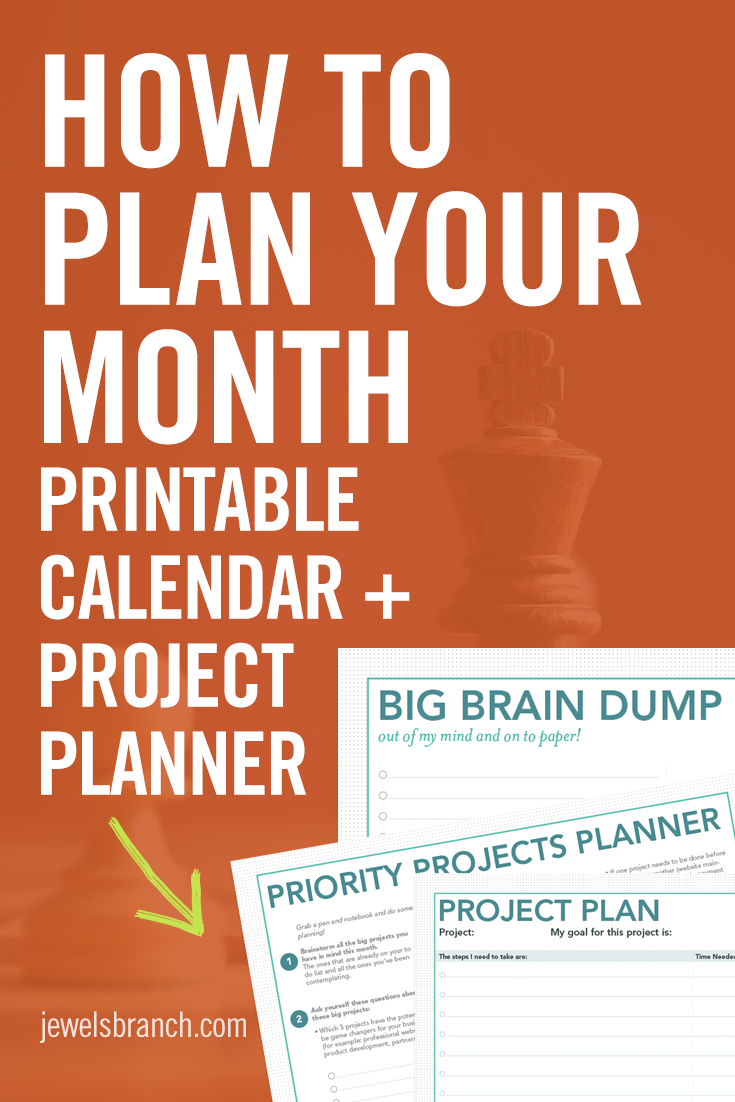 Website Redesign
Heather Ferber: Health coach for busy professional women at Better Health By Heather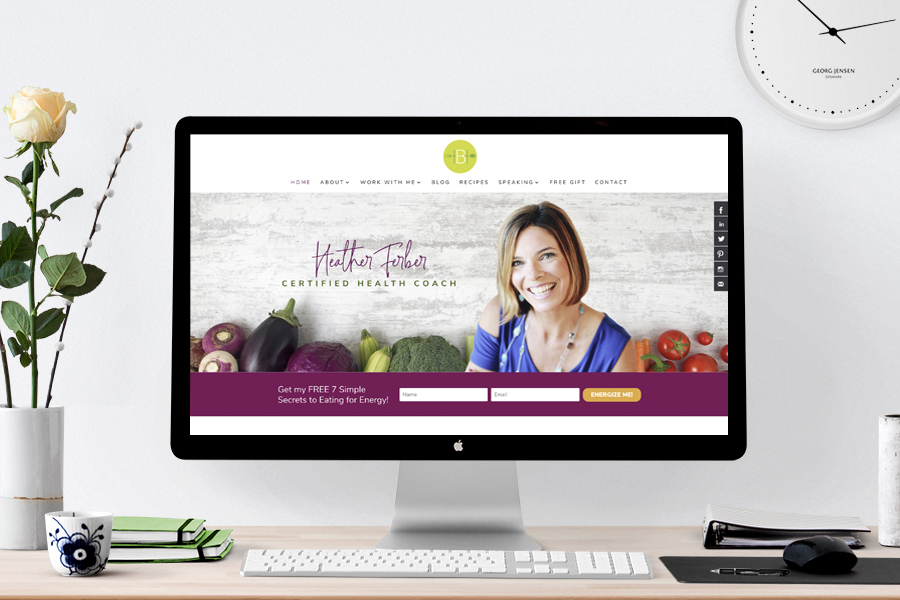 When Heather contacted us, she was ready for a website redesign. Her current site was several years old and it was no longer fully showcasing all Heather has to offer. In addition to running seasonal detoxes and offering one-on-one health coaching, Heather also speaks at corporate and community events….and you can find her serving up healthy recipes and tips as a regular morning show guest on Fox6, a local TV station. Click to see the new Better Health by Heather.
We worked with Heather to assess her business needs and organized her site map and home page content to guide visitors to her programs, coaching, and speaking offers. We updated Heather's colors, typography and images to reflect the evolution of her signature brand style.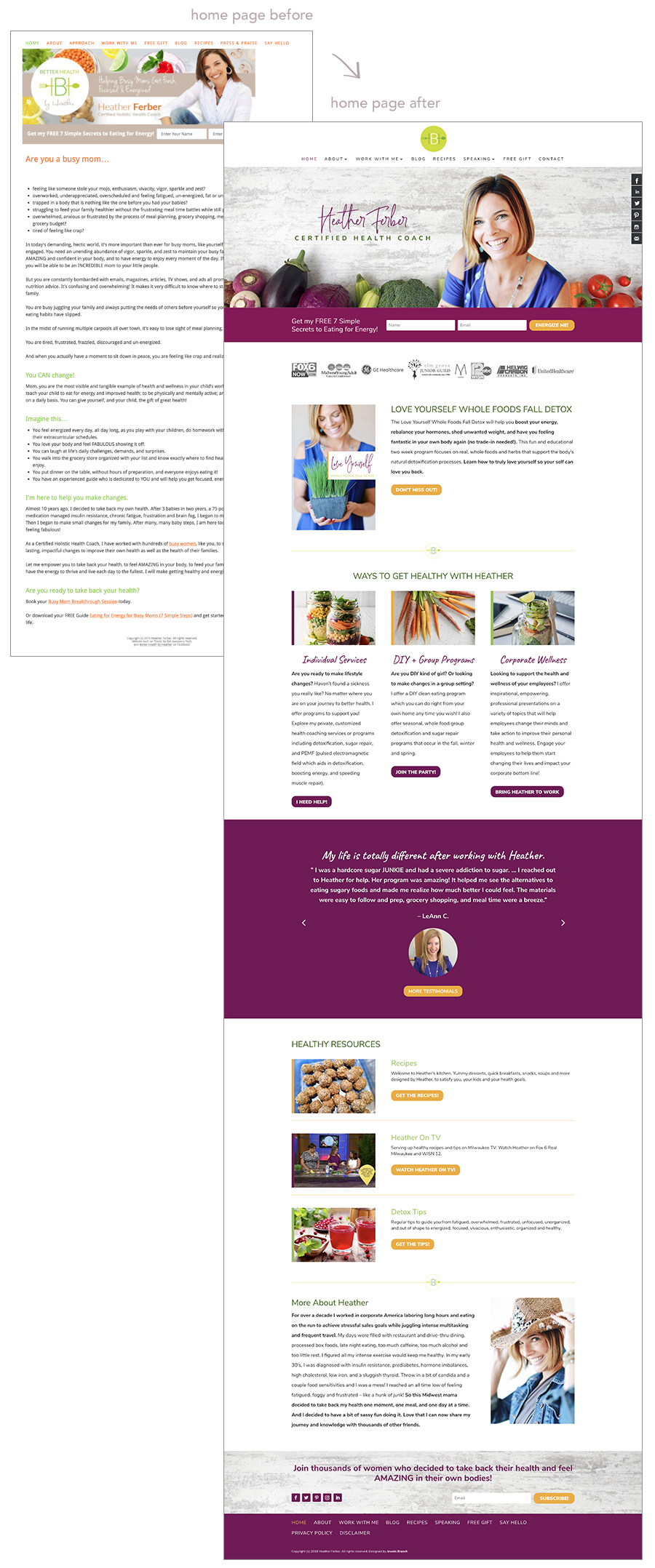 Because Heather's site used a WordPress theme that was no longer fully supported by the original developers and Heather wanted to be able to manage the site herself going forward, we transferred her site to Divi. We knew that switching from one theme to another isn't always a smooth transition. So, the project schedule included time to test all site functionalities, evaluate all plugins, review all blog posts and pages, and troubleshoot and clean up issues.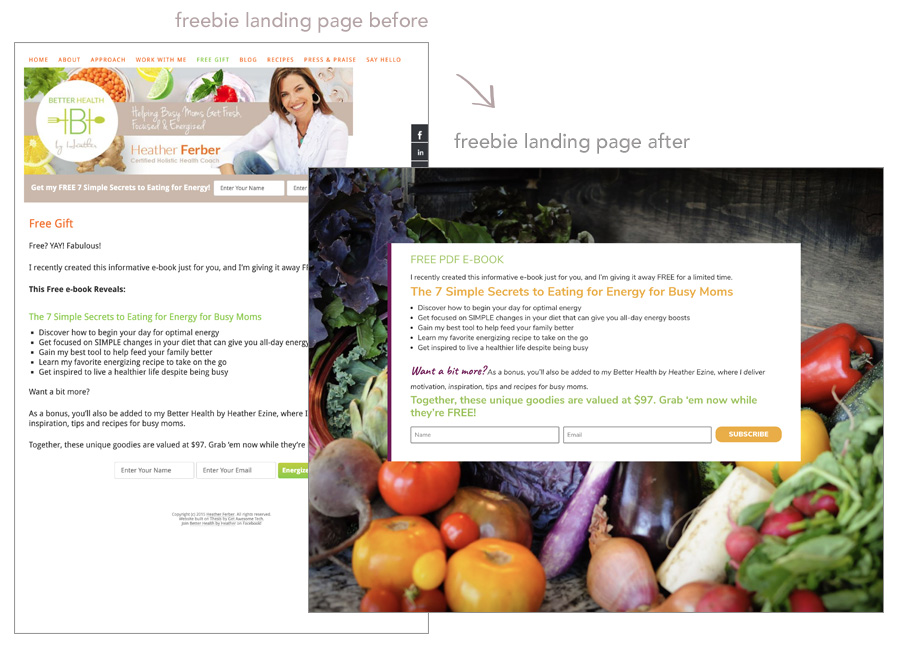 Now Heather's site matches her fun personality, showcases her wealth of expertise in healthy living, and will allow her to continue to expand her role as a leader and speaker in the health coaching niche locally and beyond.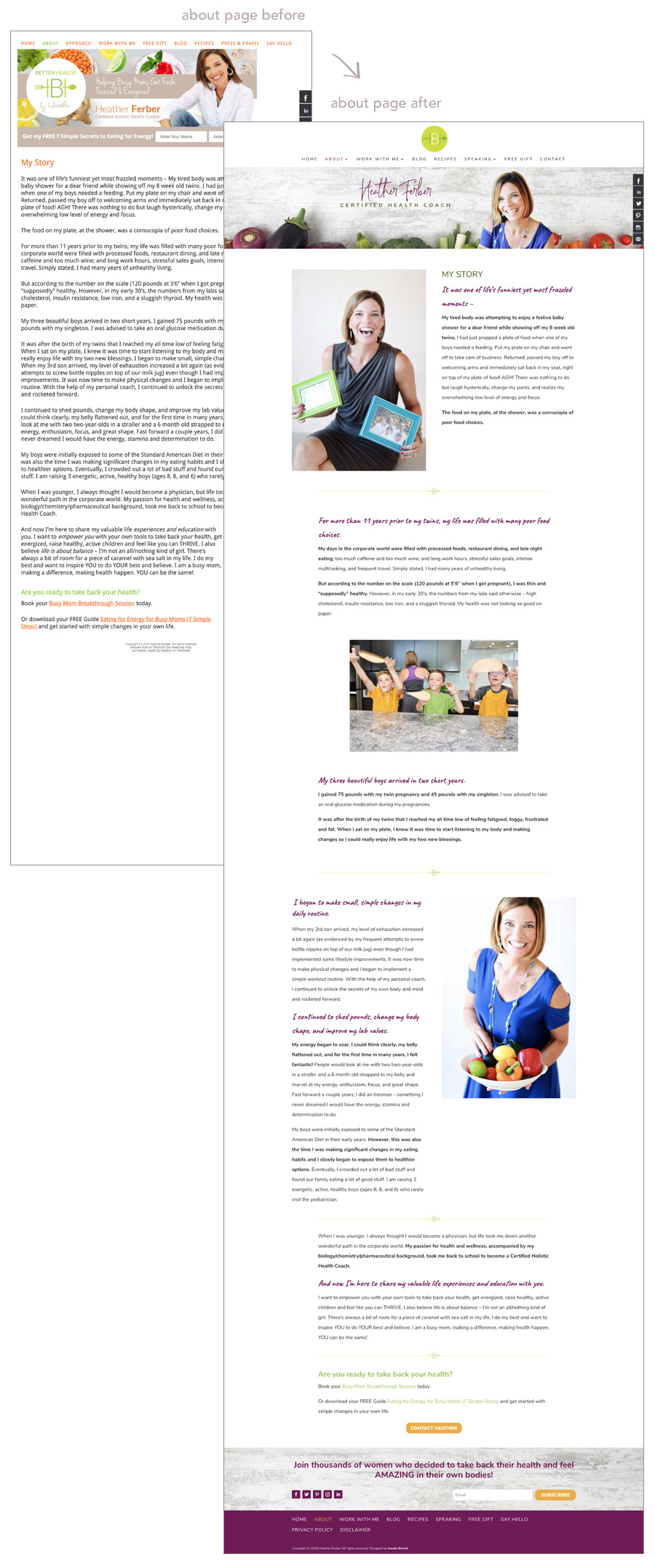 What would updating your site, or launching your very first website, do for your business dreams?
We have client openings for October and November. Reach out and let's chat about your project.