Brand and Be Seen: Jewelry Maker
Brand and Be Seen is a series of blog posts offering brand style guides for fictional brands to inspire you to create your own beautiful brand. Feel free to use the font combinations and color palettes as you wish. Happy branding!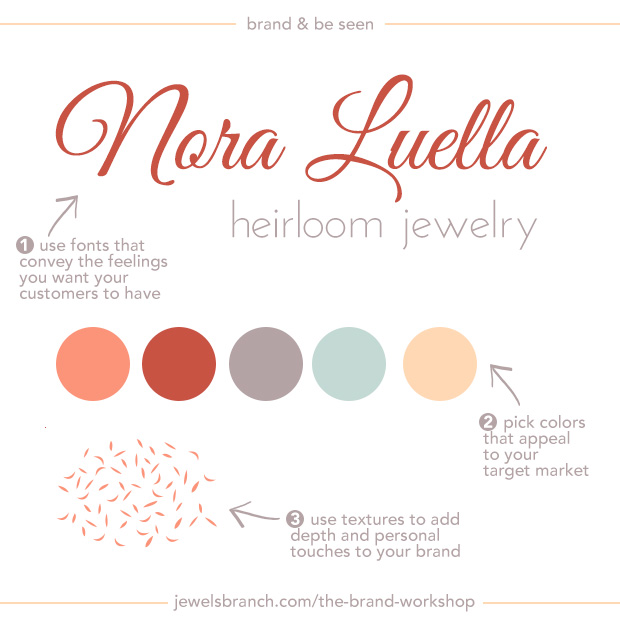 About the Brand
Nora Luella creates custom heirloom jewelry. The kind of jewelry that mothers buy for their daughters to mark special occasions in their lives.
Nora wants her customers to know that she understands their desire to document and honor their connection with their daughters. She wants them to feel warmth radiating off her branding.

She's infused her own personality into her branding. Her brand colors remind her of grandmother's favorite bracelet and the texture she's chosen reminds her of the leaves falling from her favorite childhood tree.
Details:
Logo: Great Vibes
Tagline: Josefin Sans
Colors: #f87f66, #ba3e34, #a49294, #b7d1ca, #fecfa5
Texture: Photoshop custom shape
---
Learn how to choose fonts and colors to best tell your brand story and build a website to match in The Brand Workshop or work one-on-one with Christie Halmick of Jewels Branch to brand your business and website.