Jewels Branch Showcase: April M Lee
Jewels Branch Showcases feature work created by members of Jewels Branch's creative community.

---
weightless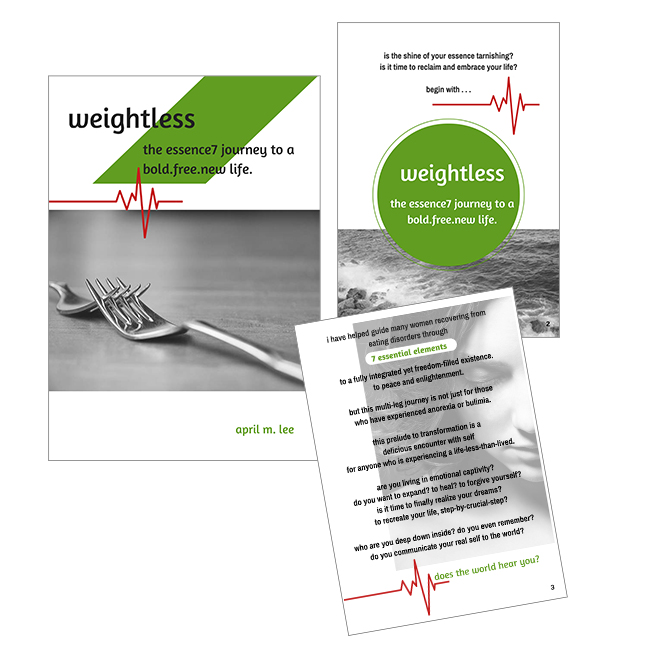 ---
April M. Lee is a certified life and wellness coach and world traveler. She helps women who have struggled with eating disorders recover.
She used Jewels Branch's Opt-in Brilliance workshop to plan, write, and design her opt-in freebie: weightless: the essence7 journey to a bold.free.new life.
Learn more about April's work and grab a copy of her ebook here.
---
Ready to create your own powerful opt-in?
Learn how to write, design and promote an opt-in that's perfect for your clients, join: Opt-in Brilliance.
---