Jewels Branch Showcase: Heather Ferber
Jewels Branch Showcases feature work created by folks who've taken self-study courses or live workshops at Jewels Branch.

---
7 Days of Delicious Detox for Fall
Heather Ferber is a certified holistic health coach. Heather was inspired to create 7 Days of Delicious Detox for Fall while taking The PDF Workshop and learning content creation and design skills. She collaborated a graphic designer to bring her vision to life as a digital product.
7 Days of Delicious Detox for Fall is a simple, nourishing and delicious digital program designed to help you feel and look better in 7 short days. The recipes are created from seasonal fall foods.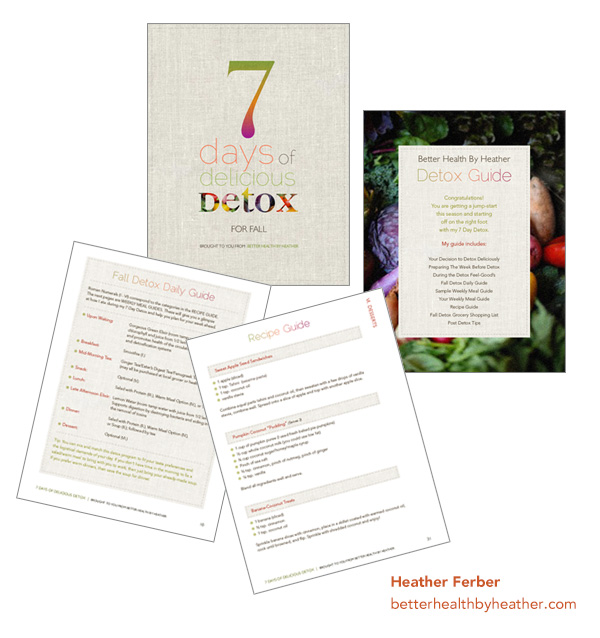 ---
"I have finished my first product that I was inspired to start when I took your class a few months back. Thank you for your direction and inspiration! SO excited to finally have something to generate some passive income. It was an idea that was birthed in your class." ~ Heather Ferber
Way to go Heather!
---
Ready for your own showcase?
You can learn how to create your own logos, promotional graphics, e-books, and more at Jewels Branch. Come on over and start telling the story of your business through design.
---