Jewels Branch Showcase: Jennifer Kennedy
Jewels Branch Showcases feature work created by folks who've taken courses at Jewels Branch.

---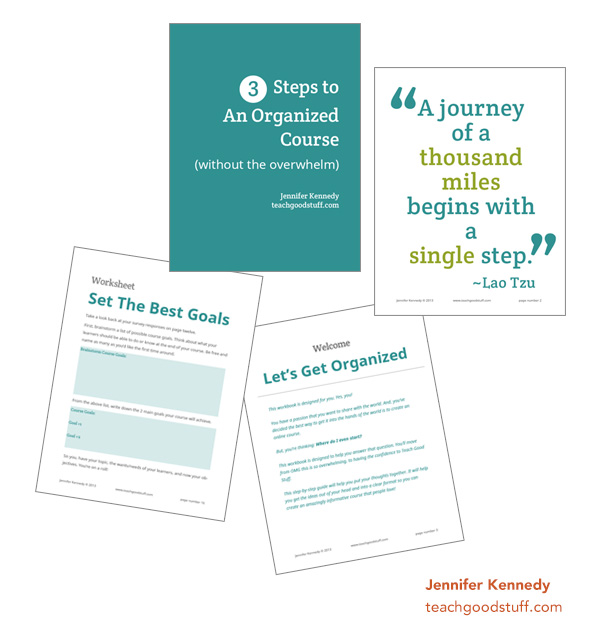 ---
3 Steps to an Organized Course
Jennifer combined her background in curriculum and instruction with graphic design skills she learned at Jewels Branch to create the opt-in freebie: 3 Steps to an Organized Course. The workbook includes tips to help you get started creating your first course.
---
Ready for your own showcase?
You can learn how to create your own logos, promotional graphics, e-books, and more at Jewels Branch. Come on over and start telling the story of your business through design.
---