Jewels Branch Showcase: Megan Flatt
Jewels Branch Showcases feature work created by members of Jewels Branch's creative community.

---
50 Productivity Hacks for Mama CEOs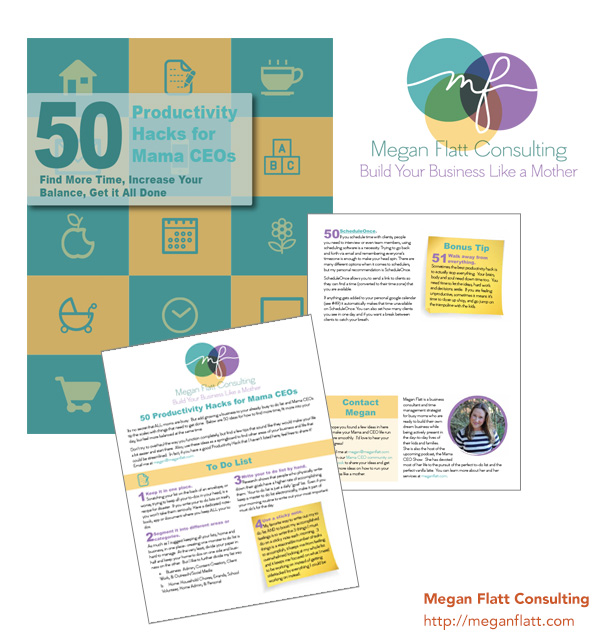 ---
Megan Flatt is a business strategist for busy moms who are ready to start and grow their dream business while staying true to their biggest goal — being the best mom they can possibly be.
She used Jewels Branch's Opt-in Brilliance workshop to plan and write her new opt-in freebie 50 Productivity Hacks for Mama CEOs. In true mama CEO-style Megan followed her own advice (Hack #23: Think about what you delegate.) and outsourced the design of her opt-in to the brilliant team at Social Suzi Designs, who also designed her website and branding. More time spent with her family this summer and opt-in done = a win-win for all!
Learn more about Megan and get 50 Productivity Hacks for Mama CEOs here.
---
Ready to create your own powerful opt-in?
Come learn how to write, design and promote an opt-in that's perfect for your clients during Opt-in Brilliance. The next live session of the workshop starts September 23.
---