Jewels Branch Showcase: Valerie Adams
Jewels Branch Showcases feature work created by members of Jewels Branch's creative community.

---
Cut Cord Like a Pro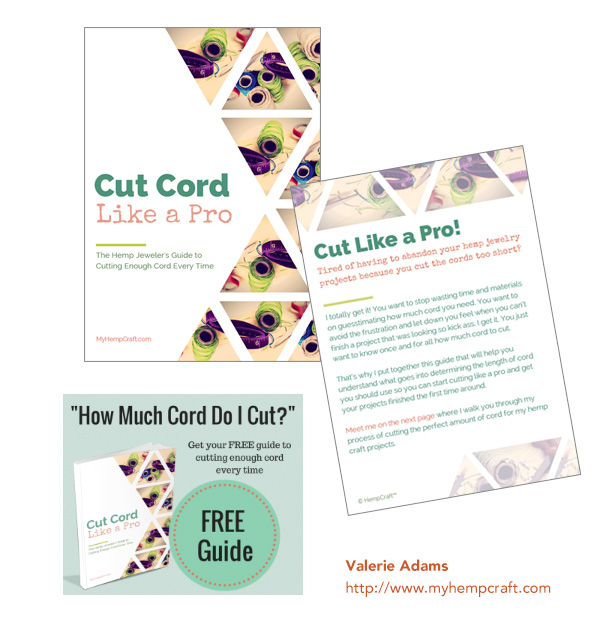 ---
Valerie is dedicated to crafting with hemp. Her business HempCraft supplies other crafters with premium high-quality hemp crafting materials and craft tutorials. HempCraft also offers handcrafted sandals, bracelets, necklaces, and other jewelry.
She used Jewels Branch's Opt-in Brilliance workshop to plan, write, and design her opt-in freebie and design her sidebar promo graphic.
Learn more about Valerie, see her jewelry, and check out HempCraft's supplies here.
---
Ready to create your own powerful opt-in?
Learn how to write, design and promote an opt-in that's perfect for your clients, join: Opt-in Brilliance.
---