Make a Plan For Your Next Freebie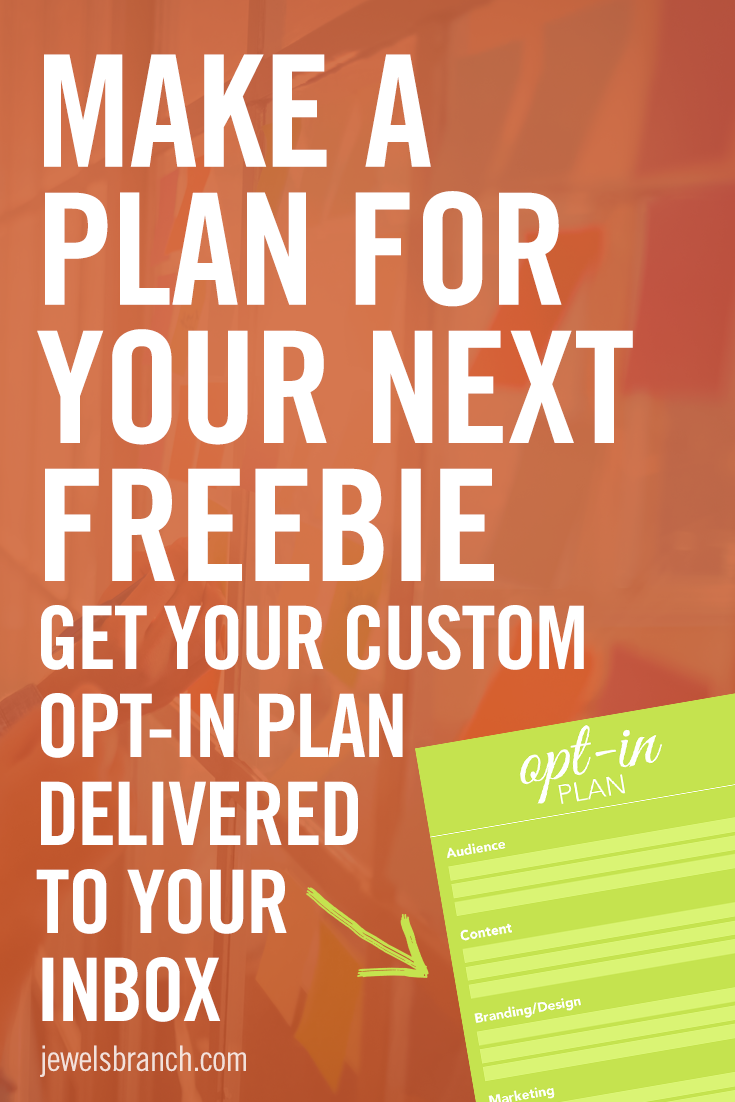 Use our Opt-in Planner to get a big picture view of your next pdf-style freebie or content upgrade
No matter where you are in your business journey — just starting out, or several years in — you already know that growing your list is key to your success. A beautiful, useful pdf-style opt-in freebie, or two, or three, can help you keep that list growing!
Your Plan in Your Inbox
With your list growth in mind, we've created an Opt-in Planner (covering four key areas: audience, content, design/branding, and marketing) to help you get started creating your next freebie or content upgrade. Once you've answered all the questions and submitted your answers, you'll get a pdf of your Opt-in Plan in your inbox.
Your Opt-in Plan will help you create a beautiful and useful PDF that fully supports your business goals and … gets downloaded and used (not downloaded and forgotten)!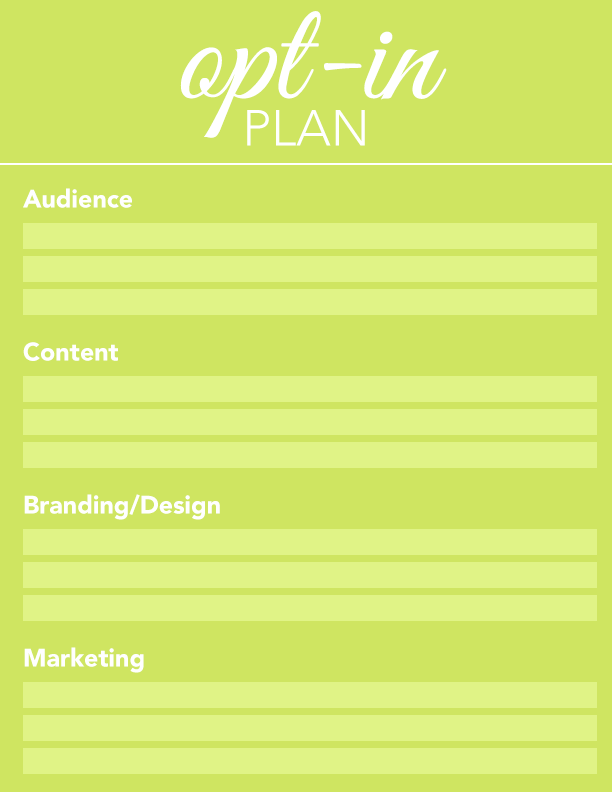 Sign up to access the Opt-in Planner
Plus you'll get weekly DIY branding tips delivered right to your inbox.