Jewels Branch Showcase: Michelle Cohen
Jewels Branch Showcases feature work created by members of Jewels Branch's creative community.

---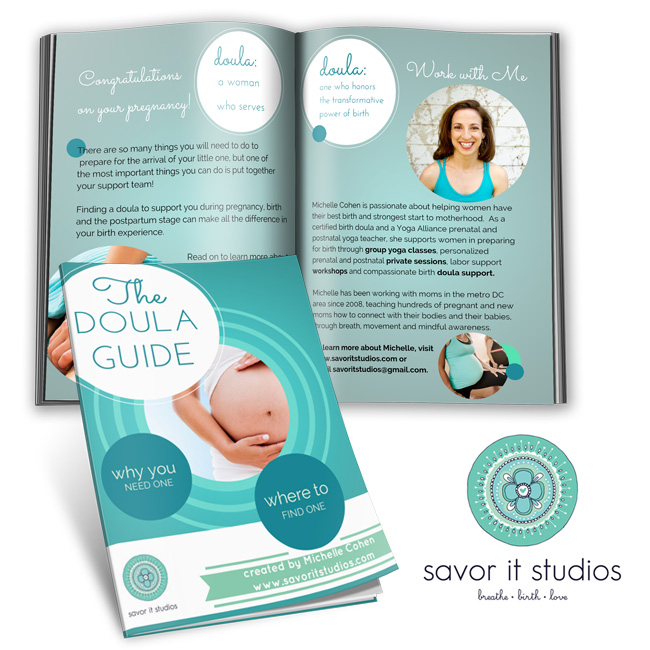 The Doula Guide
Michelle Cohen is a prenatal and postnatal yoga teacher and certified professional birth doula. She's passionate about helping women have their best birth and strongest start to motherhood. She teaches group yoga classes, offers private yoga sessions and labor support workshops, along with being a doula. As a certified professional birth doula, Michelle's attended 30 births!
Michelle took Opt-in Brilliance and used skills from that course, plus her expertise as a doula, to create The Doula Guide opt-in freebie. The guide offers advice for expecting parents to help them learn more about what doulas do and how to hire the right doula for their birth.
You can learn more about Michelle and get her guide here.
---
Ready to create your own powerful opt-in?
Learn how to write, design and promote an opt-in that's perfect for your clients, join: Opt-in Brilliance.
---