PDF Workshop Showcase: Amy Scott
All week I've featured the work of participants in the first two sessions of The PDF Workshop. The PDF Workshop is a digital course that teaches women entrepreneurs how to write, design, and produce their own PDF documents (e-books, worksheets, cookbooks, and more).
PDF Workshops Showcase #8: Amy Scott
Destination Nomadtopia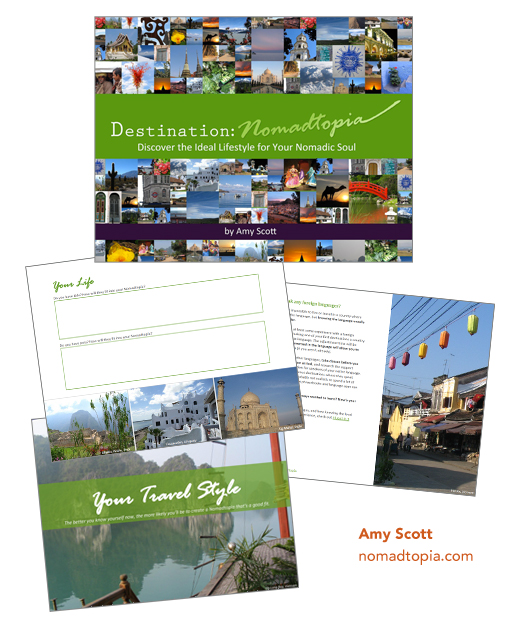 Destination Nomadtopia created by AMY SCOTT of Nomadtopia. Amy's been living a location independent life for the last nine years. She used her experience, along with photos from her travels, to create to this e-book to help you figure out the ideal lifestyle for your nomadic dreams.
Previous showcases:
Sunday: Terri Ingraham
Monday: Alara Castell
Tuesday: Cathy Sykora
Wednesday: Cheryl Bigus
Thursday: Rebecca Mullen
Friday: Megan Flatt
Saturday: Erin Kurup
Watch for this upcoming showcase:
YOU!
---
You can do this, too!
You can learn how to create your own beautiful PDFs in The PDF Workshop. Group session begins Feb. 6th.
---