PDF Workshop Showcase: Cathy Sykora
All week I'll be featuring the work of participants in the first two sessions of The PDF Workshop. The PDF Workshop is a digital course that teaches women entrepreneurs how to write, design, and produce their own PDF documents (e-books, worksheets, cookbooks, and more).
PDF Workshops Showcase #3: Cathy Sykora
6 Months to Great Health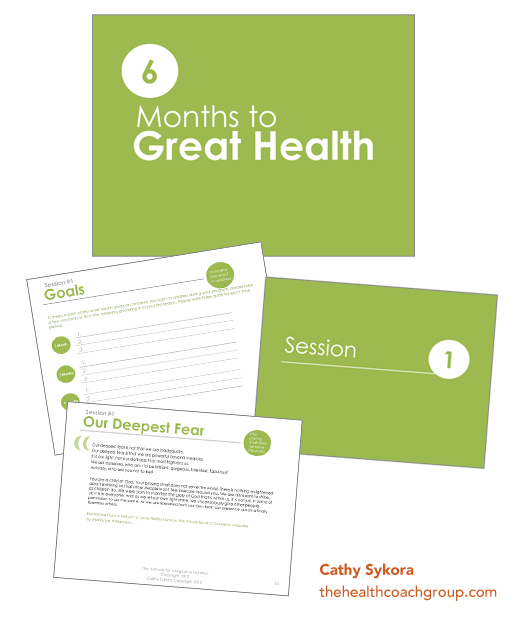 6 Months to Great Health created by CATHY SYKORA of CathySykora.com and The Health Coach Group. Cathy used a coordinated color palette to differentiate sections of this multi-module digital program.
---
Ready to take your PDFs up a notch? Join now!
You + The PDF Workshop = beautiful PDFs. Group session begins Feb. 6th.
---
Previous showcases:
Sunday: Terri Ingraham
Monday: Alara Castell
Watch for these upcoming showcases:
Wednesday: Cheryl Bigus
Thursday: Rebecca Mullen
Friday: Megan Flatt
Saturday: Erin Kurup
Sunday: Amy Scott
YOU!
Be sure to check back in tomorrow to see another showcase.