PDF Workshop Showcase: Megan Flatt
All week I'll be featuring the work of participants in the first two sessions of The PDF Workshop. The PDF Workshop is a digital course that teaches women entrepreneurs how to write, design, and produce their own PDF documents (e-books, worksheets, cookbooks, and more).
PDF Workshops Showcase #6: Megan Flatt
Bump to Baby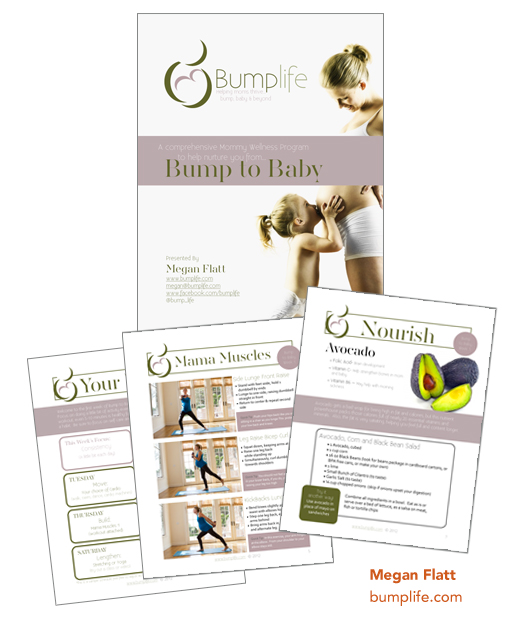 Bump to Baby created by MEGAN FLATT of Bump Life. Megan used her brand colors and fonts to create to this workbook for her mommy wellness program.
Previous showcase:
Sunday: Terri Ingraham
Monday: Alara Castell
Tuesday: Cathy Sykora
Wednesday: Cheryl Bigus
Thursday: Rebecca Mullen
Watch for these upcoming showcases:
Saturday: Erin Kurup
Sunday: Amy Scott
YOU!
---
You can do this, too!
You can learn how to create your own beautiful PDFs in The PDF Workshop. Group session begins Feb. 6th.
---