Brand and Be Seen: Copywriter
Brand and Be Seen is a series of blog posts offering brand style guides for fictional brands to inspire you to create your own beautiful brand. Feel free to use the font combinations and color palettes as you wish. Happy branding!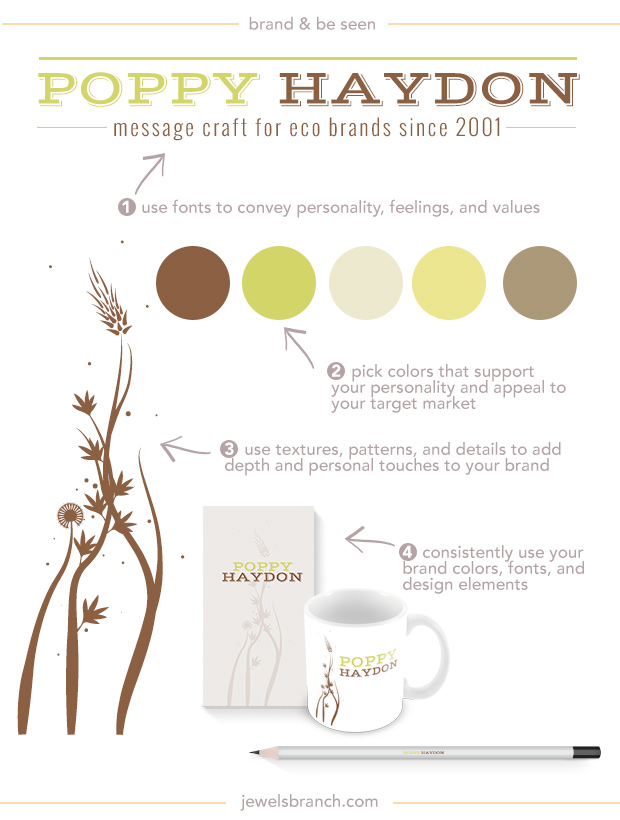 About the Brand
Poppy Haydon writes copy for eco brands. She has a thing for the redwood trees, ferns, and moss. Her clients choose her because she helps them craft messages that express their eco passions in modern, hip ways.
Details:
Logo: Vast Shadow
Tagline: Oswald
Hex Colors: #8c6043, #d3d568, #ede9ce, #ece690, #ac9979
Floral Elements: Aierbazzi font
---
More Brand and Be Seen…
---
Learn how to choose fonts and colors to best tell your brand story and build a website to match in The Brand Workshop